After dipping briefly below 10,000 this morning, the Dow Jones industrial average closed up more than 125 points today, snapping a three-day losing streak.
The S&P 500 index also opened lower before turning positive. Both indexes are still down more than 9 percent from their recent highs. The declines are blamed in part on the European debt crisis.
"I think everybody's wondering whether Greece is going to be the Bear Stearns of nations," Art Cashin, director of floor operations at UBS, told "Good Morning America" this morning. "The fear is if they go under, it might get another set of dominoes moving."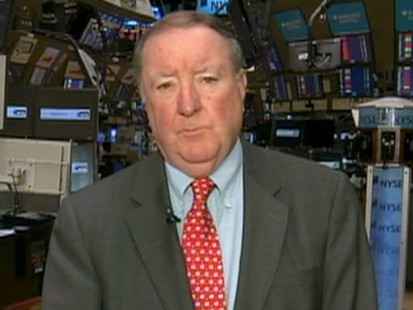 Cashin said that Greece and other Mediterranean countries owe money to many European banks.
"If they begin to default, we could have another bank crisis not unlike the one we saw here in 2008 and 2009," he said.
But Joel L. Naroff, president and founder of Naroff Economic Advisors, said that today's rebound may be a sign that Wall Street has finally taken a more tempered outlook on the effect that Europe's woes will have on the U.S. economy.
Naroff said Europe's problems may slow the U.S.'s economic recovery but will not collapse it.
"I think what's happening is we're moving from the usual initial reaction, which is knee jerk and fear, to a more realistic reaction," he said.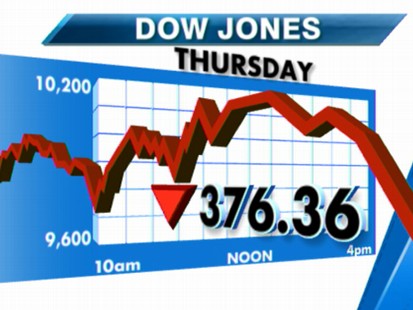 Earlier today, both houses of parliament in Germany, a key player in eurozone efforts to rescue the European economy, approved the country's participation in a $1 trillion plan to aid debt-laden European countries.
The progress of the rescue plan, Naroff said, has been key to reassuring nervous investors. But, he added, Europe's problems will likely continue to keep the U.S. markets on edge for some time to come.
"Until it's really clear how the Greeks and the Spaniards and the Irish and everybody else who is an uncertain country ... will do, there's going to be volatility," he said.
Today, at least, traders may be clearing out their short positions related to Europe's debt woes -- bets that financial turmoil on the continent will continue -- in case European officials announce more aid or policy changes over the weekend, said Doug Roberts, the chief investment strategist of ChannelCapitalResearch.com.
"People don't like to leave themselves exposed over the weekend -- that's a trader's mentality," he said.
Questions Remain Over Economic Impact of Financial Reform Bill
Stocks, especially bank shares, could be affected by the financial reform package approved by the U.S. Senate Thursday night, but the impact is fairly small for now, Roberts said.
"Even if they pass something, no one's really sure what the final form is going to look like -- there's still a lot open issues," he said.
The package approved by the Senate includes new government regulation of derivatives contracts, complex financial instruments that critics said played a large role in the financial crisis, and puts limits on banks' proprietary trading -- or trading using their own capital instead of clients' money. The reform package also calls for creating a new consumer protection organization.
The House passed its own financial reform package in December. The two versions must be reconciled before a reform bill reaches the president's desk.
On Wall Street, Cashin said the concern is that the financial reform package "may intimidate some of the financial institutions and therefore make credit less available ... and hurt the recovery."
Naroff said that while the reform package would affect different businesses in different ways, it may encourage some of the riskiest trading activity to move offshore "to other banks who are willing to take those risks."
"For some businesses it's bad -- there's zero question about it," he said. "But if you're on Main Street, you're not looking for tomorrow's earnings so you can get your bonus. You're looking to keep your job for the next 20 years."
Financial reform efforts, he said, could prevent bubbles like the ones that contributed to the financial crisis.
Today's brief drop below 10,000 was the first since the "flash crash" of May 6, when the Dow plunged nearly 1,000 points in a matter of minutes. Since then, the Securities and Exchange Commission has announced new "circuit breakers" -- rules to stop pause trading on individual stocks when their share prices move up or down by 10 percent or more during any five-minute period, but those rules have yet to take effect.