When Karissa Warren lost her job as a kitchen manager in December, she worried about how she and her husband would continue to pay off over $10,000 in credit card debt they had accumulated during previous financial rough patches.
Worsening the problem, high inflation had hiked the couple's everyday costs, including meals for their three-year-old daughter, said Warren, 31, who lives in Silver Spring, Maryland.
To help pay the bills, she focused on her side job as a baker, but the food prices made it nearly impossible for her to turn a profit, she said.
"The cost of everything is going crazy, especially eggs," Warren said. "All of the recipes I make have eggs."
On top of that, interest rates on the couple's credit card have skyrocketed. Roughly two years ago, Warren and her husband consolidated their debt on a single card, which offered 0% interest for the first year. Then it ticked up to 5%. In recent months, that rate has doubled to 10%, Warren said.
"I'm really upset," she said. "It's a pressure every day."
Warren is one of many Americans battered by a one-two financial punch of elevated inflation, which has sent household expenses soaring; alongside aggressive interest rate hikes, which have spiked credit card rates and interest rates for other loans that help cover the ballooning costs.
The setback could plunge some households into debt for years, as they struggle to make payments that keep up with the rising interest rates, experts said.
The average credit card user carried a balance of $5,805 over the last three months of 2022, research firm TransUnion found. The figure marked an 11% increase from the year prior.
The Fed has put forward a string of borrowing cost increases as it tries to slash price hikes by slowing the economy and choking off demand. That means borrowers face higher costs for everything from car loans to credit card debt to mortgages.
"Because the Fed has been raising rates aggressively over the past year, that really has a direct pass through to your credit card rate," Ted Rossman, a senior analyst at Bankrate.com who focuses on the credit card industry, told ABC News.
"A lot of people may not have enough income coming in to support day-to-day expenses, so it lands on the credit card," he added. "That becomes a very persistent cycle of debt, unfortunately."
The average credit card interest rate offered in the U.S. over the last three months of 2022 stood at 21.6%, according to WalletHub, a jump from 18.2% a year prior.
At the same time, the share of people with ongoing credit card loans has grown. The proportion of credit card users who carry a balance has risen to 46% from 39% a year ago, Bankrate found.
Meanwhile, households looking for relief from high prices have seen an easing of inflation, but price increases remain unusually high.
Consumer prices rose 6.5% over the yearlong period ending in December, which amounts to a significant slowdown from a summer peak but remains more than triple the Fed's target inflation rate of 2%.
Price hikes for some items stand well above the overall inflation rate. The price of eggs has risen 60% over the past year; while the cost of flour has risen 23%, government data showed.
"The fact you're paying more to fill your cart with groceries, to fill your car with gas -- that's directly leading to more spending and debt," Rossman said.
Paula Green, 60, a gig worker raising her 14-year-old granddaughter, plunged $4,500 into credit card debt in November after spending thousands on her daughter's wedding. The interest rate on her card, 13.99%, marked an increase from the rate on the card months before, she said.
Rather than pay the debt off relatively quickly at about $500 a month, Green has committed half as much to paying it down as she weathers inflation, she said.
"It has affected me drastically," said Green, who lives in Rossville, Illinois, a town two hours south of Chicago. "It has turned my budget on its head."
The cost of food for Green and her granddaughter has jumped significantly, she said. A 12-pack of diet Coke cost Green $6.99 before the pandemic, she said; now it costs double that.
Green, who has worked freelance since 2009, is training for a customer service job at a cruise line company to find more reliable income as she faces at least two years of credit card debt, she said.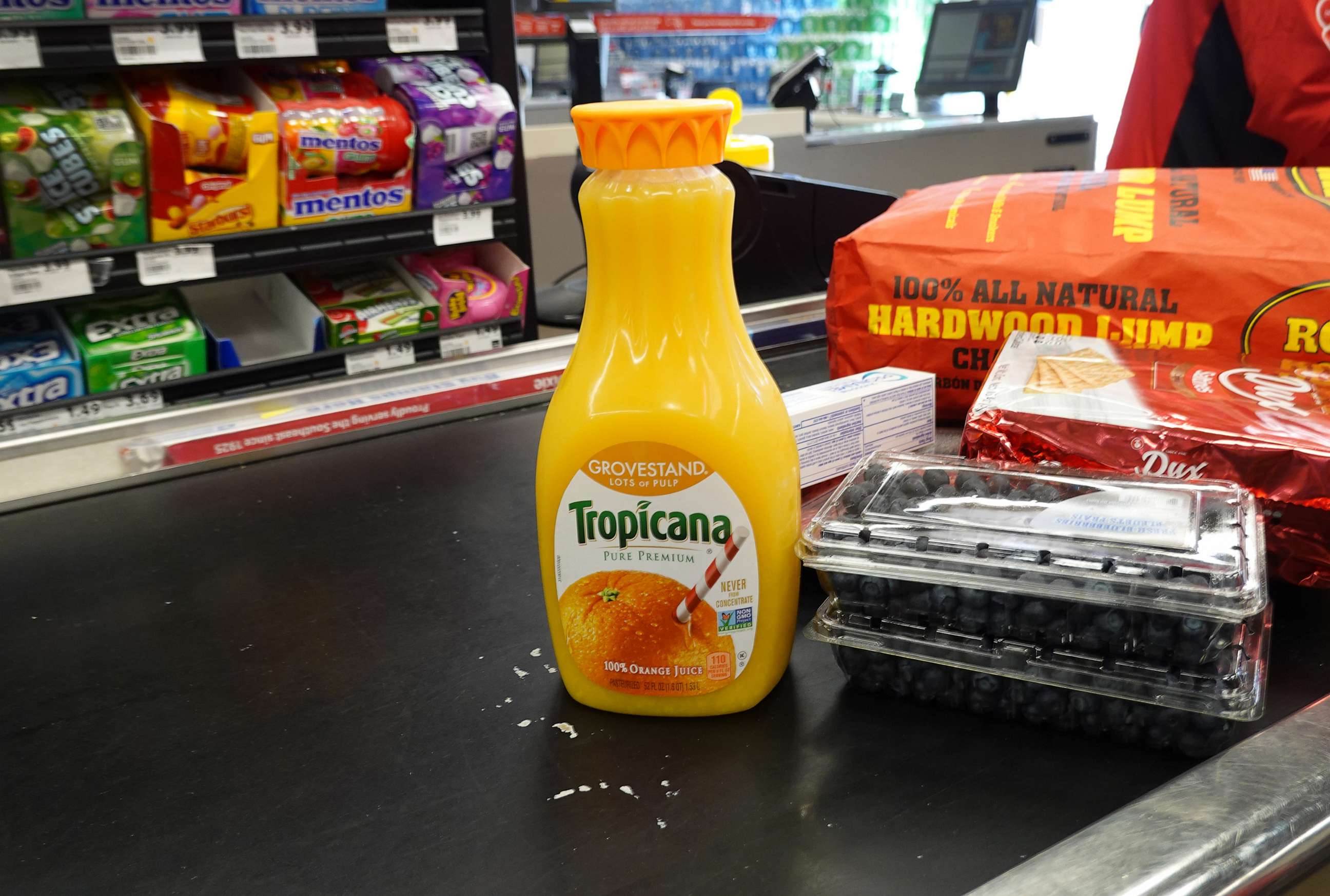 "I don't think it's going to calm down anytime soon," she said.
Despite their debt, Warren and Green remain optimistic.
Warren said she is starting a new job next week that pays more than the one that laid her off. She's hoping the added income will help her and her husband pay off their credit card debt within two years, and eventually buy a home, she said.
Green, meanwhile, said she has no regrets about going into debt for her daughter's wedding.
"Both of my parents have a saying: 'It's only money, we make more,'" Green said.
Inflation will soften over the coming years, eventually reaching normal levels, experts said. But the easing of prices may require more interest rate hikes, known as monetary tightening, which make borrowing costs and in turn credit card rates even more expensive in the meantime, they added.
"The question is: How much tightening does it take to slow down the economy and bring down inflation?" William English, a former senior Fed economist and finance professor at the Yale School of Management, told ABC News. "It's very hard to predict."