— -- Donations are pouring in for operators of a pizza restaurant in Indiana driven into hiding by angry protests and threats after they said they would refuse to cater a gay wedding.
The owners of Memories Pizza in Walkerton, Indiana, near the border with Michigan, told ABC News' South Bend, Indiana, affiliate WBND that they don't support gay marriage because of their religious beliefs. Co-owner Crystal O'Connor said the restaurant, a "Christian establishment," would be willing to serve gay or lesbian customers who walk in, just not a wedding.
"If a gay couple was to come in -- like say, they wanted us to provide them pizzas for a wedding, we would have to say 'no,'" O'Connor told WBND.
The comments came after the Religious Freedom Restoration Act was recently signed into law by Gov. Mike Pence that prohibits state and local government from "substantially" burdening someone's religious beliefs without a "compelling" interest. Legislators today are debating a change to the law that would prevent businesses from discriminating based on sexual orientation or other factors.
Since the restaurant's story went viral this week, supporters and critics have flooded the Internet. Critical online comments have swamped the restaurant's Yelp page and the local police department said it completed an investigation into a threat on Twitter to "burn down" the restaurant.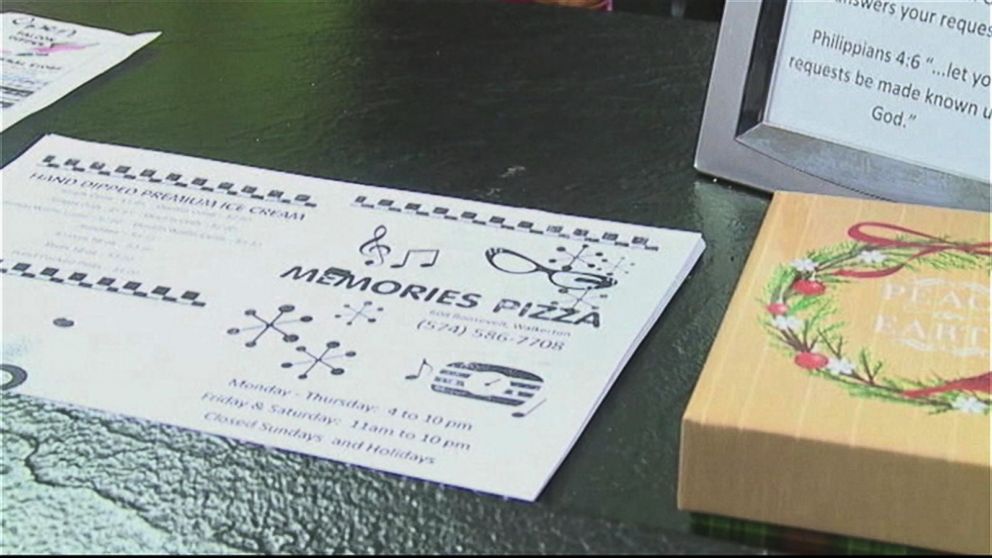 "We encourage all to follow Indiana laws and statutes," assistant chief of police Charles Kulp said in a statement on Wednesday. "We ask that all frustrations and rebuttals with Memories Pizza's recent media statements remain within the law."
Meanwhile, a GoFundMe page launched on Wednesday to support the restaurant had raised $226,000 as of Thursday afternoon. Lawrence Jones, a contributor to the show "Dana," hosted by Dana Loesch on Glenn Beck's TheBlaze, started the fundraising page to coincide with O'Connor's phone interview on the show Wednesday.
"This is us as America," Jones told ABC News. "When Americans are attacked for their voice, we get behind that. We created this GoFundMe and our hope is to raise as much money, to give them every penny so they can survive."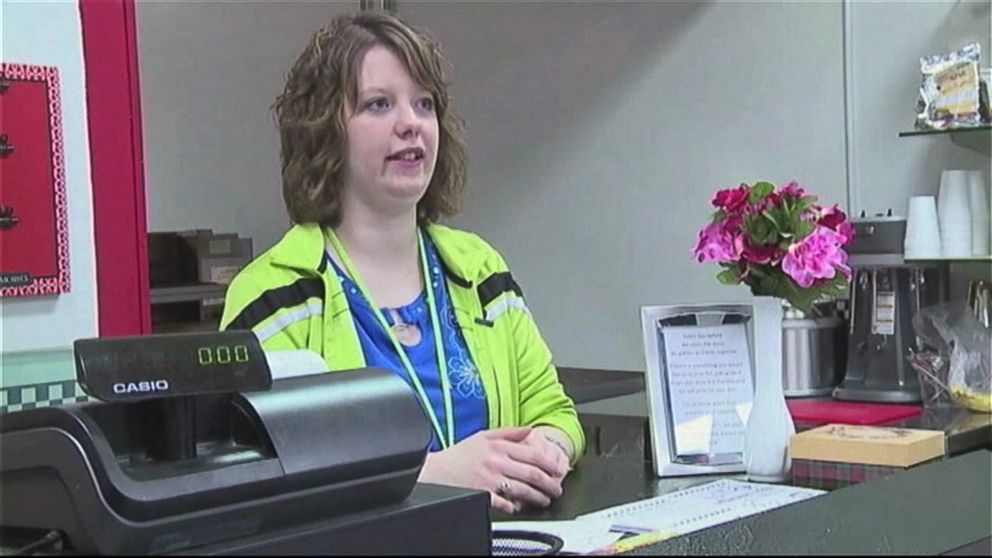 In her interview with The Blaze, O'Connor reiterated her stance that she would serve "anyone that walked in that door, even gays," but that she did "not condone a [gay] wedding."
"I don't know if we will re-open, or if we can, if it's safe to re-open," O'Connor said, according to TheBlaze.com. "We're in hiding basically, staying in the house."
The O'Connor family, which WBND said has owned Memories Pizza for nine years, did not respond to ABC News' requests for further comment. The phone went unanswered at Memories Pizza when ABC News called.
Kulp said the department completed an investigation into a comment on Twitter that stated, "Who's going to Walkerton with me to burn down Memories Pizza." That Twitter account for a high school coach no longer exists.
The department submitted a report to the St. Joseph County Prosecutors office "for possible charging of harassment, intimidation, and threats," Kulp wrote in his statement.
The prosecutor's office told ABC News this morning that it was still reviewing the police report.
The Concord Community Schools district said the coach of the high school, about 38 miles away from the restaurant, was suspended without pay pending a district investigation.
"That feed is followed by many Concord High School students, including athletes on her teams," the district said on its website. "The promotion of illegal and violent conduct by one of its employees is a serious matter that Concord Community Schools must address and appropriately discipline."
Due to threats on the restaurant, Kulp tells the South Bend Tribune that patrols of the business "will go on as long as threats continue to be made."