An additional 3.2 million Americans filed for unemployment insurance last week as the fallout from the coronavirus crisis continues, the Department of Labor said Thursday.
This brings the total number of people who have lost their jobs and filed unemployment claims since the pandemic began to at least 33 million.
Moreover, the seasonally adjusted insured unemployment rate for the week ending April 25 was a staggering 15.5%, the government said.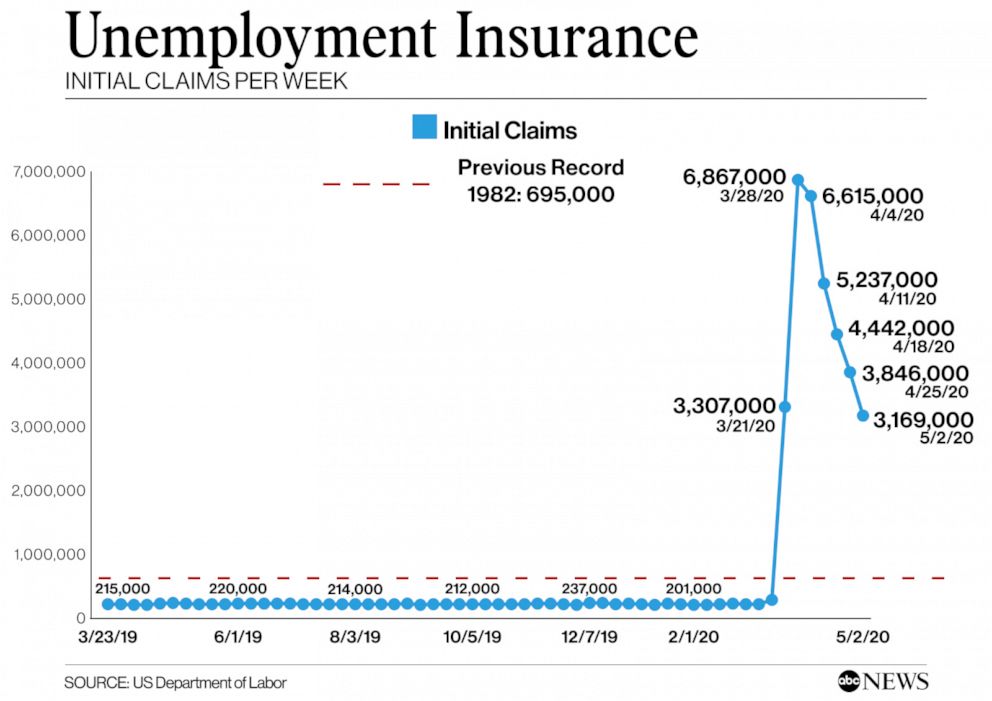 Thursday's initial unemployment claims figure comes as economists are bracing for a historic jobs report set to be released on Friday and show more of the devastation COVID-19 has had on the U.S. economy.
"It is expected to deliver an unemployment rate of 15% or more with some 20 million jobless in a single month," Mark Hamrick, the senior economic analyst for Bankrate, said in a statement ahead of Friday's jobs report.
Hamrick added that medical solutions are urgently needed and will have a big impact on the economic recovery, even as some states begin to ease restrictions.
"As a growing number of states and localities relax their pandemic restrictions, economic activity will slowly begin to increase," he said. "It remains to be seen how much risk consumers are willing to take in the absence of a COVID-19 vaccine."
The pandemic has forced nonessential businesses across the country to close -- hitting the retail, hospitality and food service industries especially hard.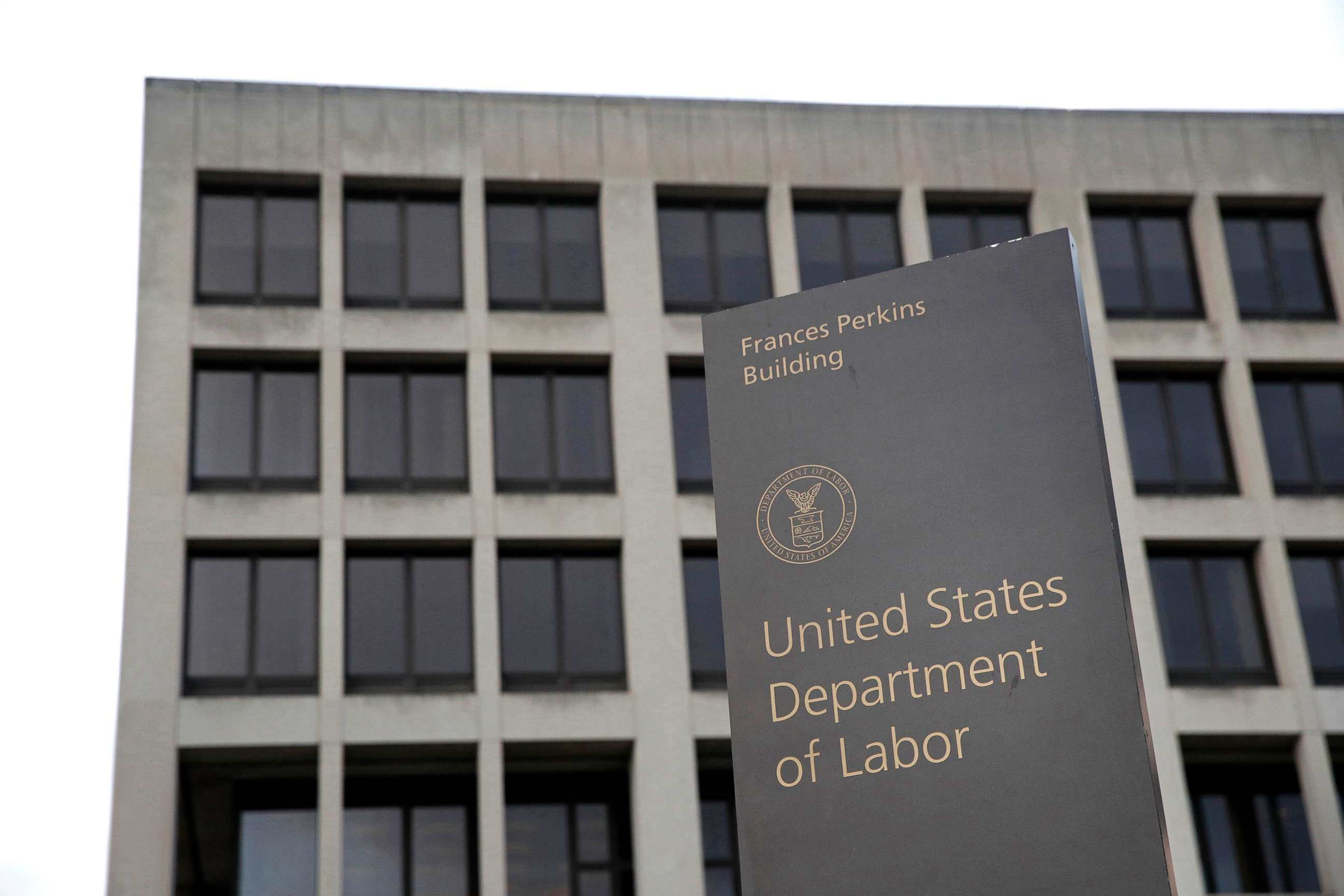 As states have been inundated with skyrocketing numbers of new jobless claims, some seem to be close to depleting their unemployment trusts. This week, nine states requested to borrow a total of $38 billion from the Federal Unemployment Account in the coming months to help mitigate economic fallout from the novel coronavirus pandemic.
Prior to the pandemic bringing most economic activity in the U.S. to a screeching halt, the unemployment rate was at a historic low.