— -- More than 174 million U.S. consumers shopped in stores and online between Thanksgiving Day and Cyber Monday, according to the National Retail Federation, with over 81 million people shopping on Cyber Monday alone.
Online sales hit a record-breaking $6.59 billion on Nov. 27, up 16.8 percent from the previous year, according to Adobe Analytics. Black Friday also broke records, with $5.03 billion in online sales. Adobe predicts this will be the first-ever holiday season to break $100 billion in online sales.
But it's not only where people are shopping that is changing -- it's also how people are shopping. Mobile set a new record on Cyber Monday: 47.4 percent of shopping happened from either a smartphone or a tablet. That means Americans spent over $2 billion right from the palms of their hands.
"Cyber Monday broke records as consumers picked up their phones and tablets and went looking for the bargains they have come to expect on this day," Taylor Schreiner, director of Adobe Digital Insights, told ABC News. "Better retail experiences, especially on mobile, likely made the shopping experience that much faster for consumers this year."
She added, "This year, mobile shopping was dominant both in the morning and afternoon, and desktop only staged a comeback in the evening when people were home."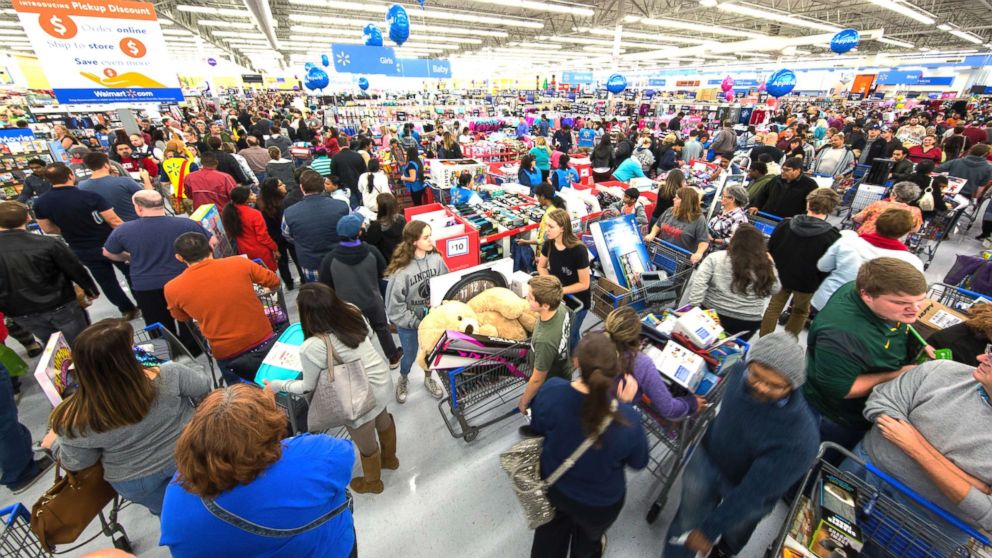 Top selling items on Cyber Monday include gaming devices like the Nintendo Switch and Playstation 4/4 Pro; toys like Hatchimals & Colleggtibles figurines and PJ Masks; and streaming devices like Google Chromecast and Roku.
So who spent the most? From Thanksgiving Day through Cyber Monday the biggest spenders were millennials, according to the NRF. And consumers were in the mood for deals: sales drove 60 percent of purchases, the NRF said.