The stock market plunged on Wednesday, with both the Dow Jones Industrial Average and S&P 500 closing in negative territory for the year.
Both indices hit historic highs this year, before starting on a precipitous decline. The Dow is down 2,191 points from its all-time high on Oct. 3. The S&P 500 fell 285 points from a record high on Sept. 20.
On Wednesday, the Dow closed at 24,583, down 608 points or 2.4 percent. The S&P closed at 2,656, down 85 points or 3.1 percent. The tech-heavy NASDAQ closed at 7,108, down 329 points or 4.4 percent.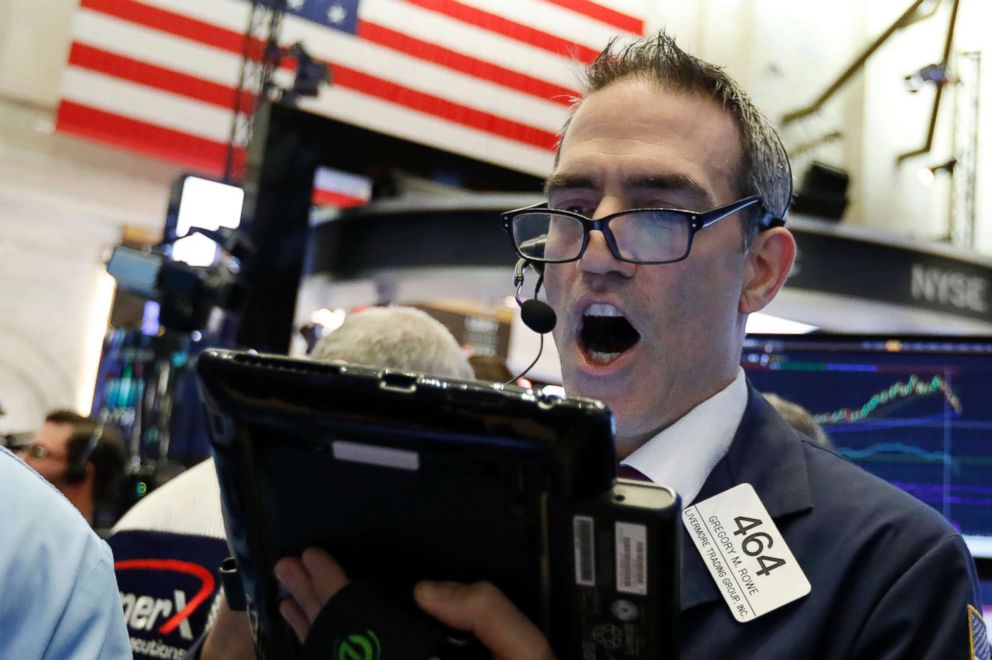 Consistent with the other huge drops in recent weeks, technology stocks suffered big losses. On Wednesday, Texas Instruments and AT&T stocks were dragged down by disappointing earnings.
Investors cited tariffs, rising interest rates and the escalating trade war with China as key factors in the downward slide.
Alec Young, managing director of Global Markets Research at FTSE Russell, spoke with ABC News about the market's decline.
"Stocks have surrendered all of their hard won 2018 gains as rising interest rates, slowing Chinese growth, simmering trade tensions, and midterm election jitters have combined to cloud the economic and profit outlook," said Young.
It has been less than a month since the Dow hit an all-time high on Oct. 3.
The Federal Reserve has continued its policy of raising interest rates this year.
The central bank moved the federal funds rate a quarter percentage point higher for the third time this year in September, to a range of 2 to 2.25 percent, and one more rate hike is expected this year. The moves have drawn ire from President Trump, who has continuously attacked the Fed for raising rates.
ABC News' Zunaira Zaki contributed to this report.