Fenway Park -- it's the smallest ballpark in the majors, many seats are obstructed behind poles, it's crammed into a small city block, and there is no room around the concession stands. And yet, the stadium that is home to the Boston Red Sox, has become a landmark beloved by fans and is thriving in the struggling economy.
"The ballpark has become the star of the franchise, and this regime has succeeded in marketing the ballpark so the ballpark is a shrine," said Bob Ryan, a sports columnist for the Boston Globe.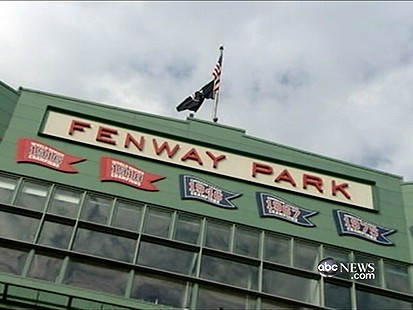 "I believe that Fenway is as much a star as David Ortiz. So people come to Fenway Park and they see this green field, they see this green monster. It evokes such things and I think the deep affection that the fans in Boston have towards this cathedral is really special," said Tom Werner, the chairman of the Boston Red Sox.
Built in 1912, Fenway is three years shy of its 100th birthday. Lacking the amenities featured in many new stadiums, the park relies on old-fashioned nostalgia to help sell tickets and incite excitement among fans.
"They have managed to tell people that while all the rest of the modern world is basking in this comfort and luxury, you don't come to a ballgame to be comfortable. You come to a ballgame to see the ballgame," said Ryan.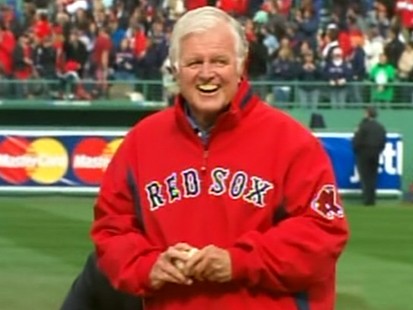 "There's just a lot of nostalgia here," said Dominick Poquett, a Red Sox fan.
In 2002, the team was up for sale and six groups bid on the franchise. Five wanted a brand-new stadium, but the sixth wanted to keep the team in Fenway. The sixth group won.
"I think our ownership group ... have done a great job upgrading Fenway Park," said Tim Wakefield, pitcher for the Red Sox. "This is the cathedral of baseball. For them to tear it down would be a travesty."
The stadium featuring just 37,374 seats relies heavily on sponsorships and marketing to remain profitable. There are many ads throughout the park, and tickets are in high demand. The stadium boasts the longest consecutive sellout streak with 495 sold-out home games in a row and counting. With each game selling out, the experience of going to a game is that much more memorable.
"From a business standpoint, we want to keep the supply small," said Werner. "From a point of watching the game, we want to keep it intimate. But I think the experience of going here is a special experience."
Fans routinely travel from Maine, New Hampshire, Rhode Island and, of course, Massachusetts for games.
"Our fans are our 26th man on the team," said Wakefield. "They are passionate, they know every little intricate detail about every player."
"Our success is really based on the deep relationship that people have towards the Red Sox in this region," Werner added. "It's ingrained. People join Red Sox Nation when they're babies and they're here for life."