Like most people, you've probably filed your taxes by April 15 -- but today is actually the day you've earned enough this year to match the tax bill, according to one think tank.
The Tax Foundation, which describes itself as a non-partisan, non-profit organization that researches tax policies, says April 24 is actually the day when the country has earned enough money to pay its total tax bill for the year.
"Tax Freedom Day," which the group attempts to pinpoint each year, is "a significant date for taxpayers and lawmakers because it represents how long Americans as a whole have to work in order to pay the nation's tax burden," according to the Tax Foundation.
The group estimates the day by taking all federal, state and local taxes and dividing them by the nation's income.
"Tax Freedom Day is one day later than last year due mainly to the country's continued steady economic growth, which is expected to boost tax revenue, especially from the corporate, payroll, and individual income tax," the organization said in its report.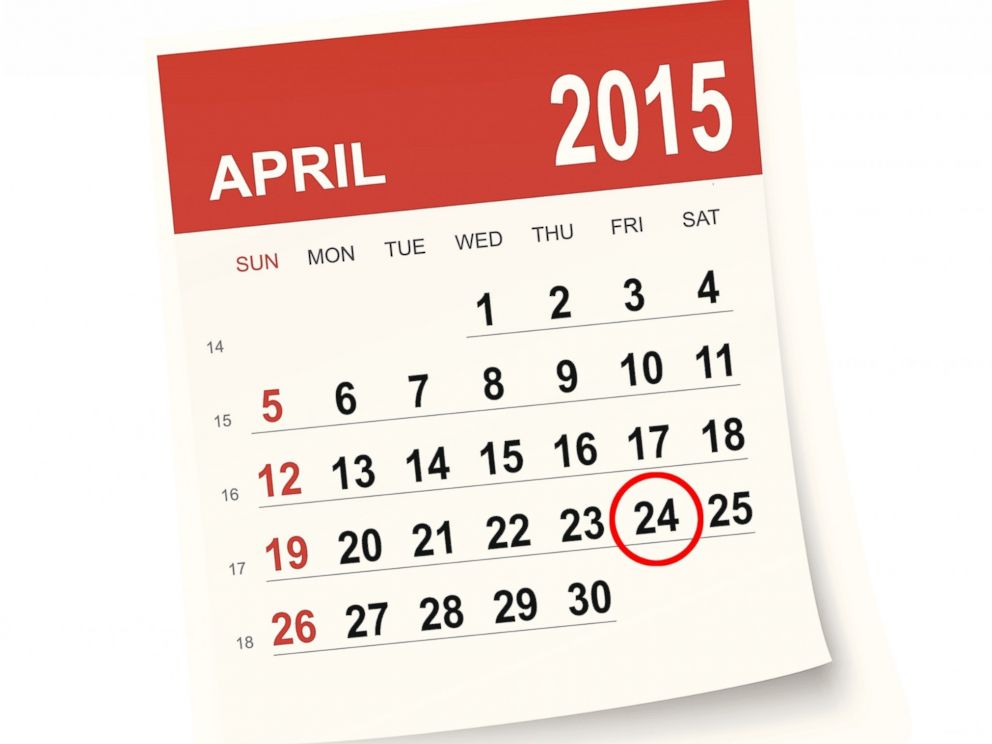 This year, the Tax Foundation estimates Americans will pay $3.28 trillion in federal taxes and $1.57 trillion in state and local taxes, for a 2014 tax bill of $4.85 trillion, or 31 percent of national income.