The District Attorney in Los Angeles said today, he still hopes to bring Roman Polanski back to the United States to face justice.
"We will discuss with the Department of Justice the extradition of Roman Polanski if he's arrested in a cooperative jurisdiction," D.A. Steve Cooley said.
"I am deeply disappointed that the Swiss authorities denied the request to extradite Roman Polanski," Cooley said in a prepared statement. "Our office complied fully with all of the factual and legal requirements of the extradition treaty and requests by the U.S. and Swiss Departments of Justice and State.
Officials in Los Angeles and Washington were considering their options, after Swiss authorities rejected a U.S request to extradite the film director on a charge he raped a 13-year-old girl after drugging her during a 1977 modeling shoot in Los Angeles.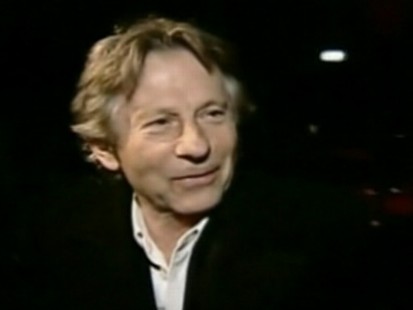 The Oscar-winning Polanski -- who directed "Rosemary's Baby," "Chinatown" and "The Pianist," -- is wanted in the U.S. after he pleaded guilty in 1977 to having unlawful sex with 13-year-old Samantha Geimer at the home of actor Jack Nicholson.
He spent 42 days in a California jail where he underwent a psychiatric evaluation and was deemed mentally fit. Fearing he might be sent back to jail, or even face a long-term prison sentence, Polanski fled the country.
The Swiss said the extradition request was flawed, and questioned whether Polanski had already served his sentence because he had been released by the psychiatric evaluator.
In Washington, Assistant Attorney General Lanny Breuer said, "We are deeply disappointed. We thought our extradition request was completely supported by the treaty, completely supported by the facts of the law and the underlying conduct was of course very serious. We are going to review what our options are. There is no masking the fact that we are deeply disappointed by what occurred."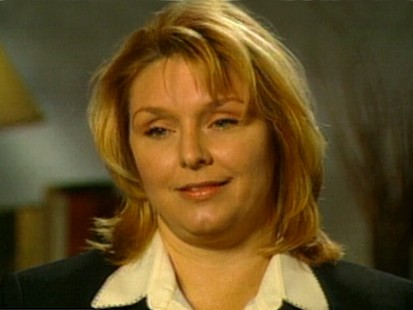 State Department Spokesman P.J. Crowley said, "The United States believes that the rape of a 13-year-old child by an adult is a crime. And we continue to pursue justice in this case"
Polanski, who has been under house arrest for nine months, was immediately declared a free man -- the electronic foot bracelet used to monitor his movements was turned off. French media reported seeing a car leave the chalet in Gstaad where Polanski has been staying since December, but it could not be verified whether Polanski was in the car.
"The 76-year-old French-Polish film director Roman Polanski will not be extradited to the USA," the Swiss Justice Ministry said in a statement. "The freedom-restricting measures against him have been revoked."
"Mr. Polanski can now move freely. Since 12:30 today, he's a free man," Swiss Justice Minister Eveline Widmer-Schlumpf said.
Key to the decision was the refusal by U.S. authorities to provide the Swiss with records of a confidential hearing with public prosecutor Roger Gunson, who was in charge of the case in the 1970s.
"First, I would like to say, it is not about qualifying the crime, that is not our task. It is also not about deciding guilt or innocence," Swiss Justice Minister Eveline Widmer-Schlumpf said during a press conference today in Bern.
Cooley blasted the decision. Failure to extradite Polanski for sentencing is a "disservice to justice and other victims as a whole," the District Attorney said. "To justify their finding to deny extradition on an issue that is unique to California law regarding conditional examination of a potentially unavailable witness is a rejection of the competency of the California courts. The Swiss could not have found a smaller hook on which to hang their hat."
At the State Department, spokesman Crowley strongly rejected any notion that the extradition request was flawed. "A 13-year-old girl was drugged and raped by an adult. This is not a matter of technicality … we haven't tried to hide behind technicalities here. This is -- this is actually a judgment that goes back, you know, many, many years. You know, the city of Los Angeles hasn't forgotten about this case. We have not forgotten about this case."
The Swiss Justice Ministry also said the wishes of the victim, Samantha Geimer, were also taken into consideration. She had long ago identified herself and joined in Polanski's bid for dismissal. In 1997, Geimer, who is now in her early 40s, began advocating that Polanski's case should be dropped. Since then, she has continually said she forgives Polanski and does not want him to face further jail time.
Geimer could not be reached for comment on today's decision.
U.S. Cannot Appeal Decision
"The U.S. cannot appeal the decision rendered by Switzerland," Swiss Justice Ministry spokesman Philippe Piatti told ABC News. "As far as Switzerland is concerned, this extradition request is over."
Rita Smith, executive director of the National Coaltion Against Domestic Violence, criticized the decision. "It is frustrating to me that another country that sees rape as a crime, is protecting a rapist, something he admitted to doing. He should pay for the crime. Violence against women shouldn't have time limits on it."
Polanski's French and Swiss lawyers declined to make any comments to ABC News. "It's a huge relief" Herve Temime, one of Polanski's French lawyers, told 24-hour news channel LCI.
"I always considered the extradition should not be allowed" by Swiss judicial authorities, he said. "It's nonsense. The extradition request was formulated as it was based on erroneous information and facts."
The Swiss decision could mark the end of the the United States' three-decade pursuit of the Oscar-winning director, unless he travels to another country that would be willing to apprehend him and weigh sending him to Los Angeles.
The Los Angeles District Attorney's office had no immediate comment.
Smith, of the National Coaltion Against Domestic Violence, said the U.S. should not drop the case. "This particular administration says it cares a great deal about violence against women and ending it. I'd like to see a real commitment to that, even when it's difficult."
State Department spokesman Crowley said, "We think it sends a very important message, you know, regarding women. So to just -- to push this case aside based on technicalities we think is regrettable."
France, where Polanski has lived most of this time, does not extradite its own citizens, and the public scrutiny over Switzerland's deliberation may dissuade other nations from making such a spectacular arrest.
Polanski is still the subject of a Red Notice issued by Interpol, the international police organization. "A valid national arrest warrant still exists for him" an Interpol spokeswoman, who did not wish to be identified by name, told ABC News.
"Each country views Red Notices in different ways" she explained. "Some view a Red Notice as basis for provisional arrest. Some don't. It's entirely depending on the country and the offences and also if there are bilateral extradition treaties between the countries involved," she continued. "It does not necessarily mean he will be arrested. It's up to a country to decide what, if any action, it will take".
No Extradition From France
The Oscar-winning director, who holds dual French and Polish citizenship, was arrested at Zurich airport on his way to a film festival Sept. 26, 2009. After spending more than two months in a Swiss prison, Polanski was placed under house arrest at his chalet in Gstaad, Switzerland, wearing an electronic bracelet, on Dec. 4, 2009.
His arrest prompted an outcry in the global film industry and in some political circles in France, where he has been a long-time resident. Several world famous directors signed petitions supporting Polanski.
The Associated Press contributed to this report.