Yes, he's legally prohibited from being funny on television. But he's pretty hilarious in real life.
Conan O'Brien's North American tour swept through New York City this week, bringing with it a legendary late night comic dance-off (O'Brien vs. Jon Stewart vs. Stephen Colbert), a seemingly un-aged Pee Wee Herman (who used his five minutes on stage to blow up a balloon and then noisily release all his hot air) and a self-pleasuring Panda (the latest incarnation of the masturbating bear.)
Unencumbered by a (relatively) early 11 p.m. network TV timeslot, O'Brien let loose. He cursed. He jammed. He drank. He poached drinks from audience members more than happy to give their $10 cocktail to the abruptly ousted ex-"Tonight Show" host. Then he drank some more.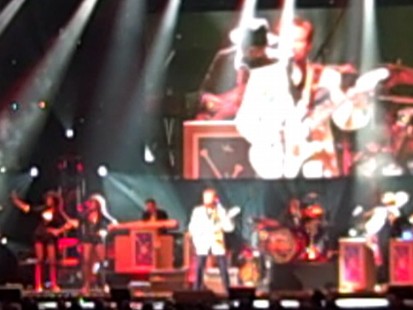 But despite the alcohol, O'Brien's show had sobering undertones. Still bearing a beard, a bristly badge of unemployment, O'Brien seemed happy to perform again but still out of his element.
Much of his material centered on losing "The Tonight Show" to Jay Leno and his fallout with NBC. He went through the eight steps of coping with the loss of a talk show, including "Blame Myself," "Blame Everyone Else Around Me," "36 Hours of Red Bull and Halo," and "Buying Everything Amazon Says I Would Also Like." He impersonated an evil TV executive; he mocked Leno's hair shake. Put together, it looked like O'Brien's still trying to shake off the whole ugly episode. His tour seems to be his attempt to do that.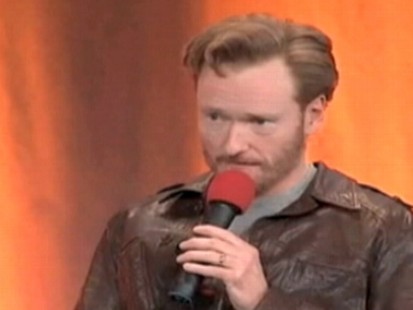 Thankfully, O'Brien's multi-city catharsis is well worth watching. From hating on those who have TV shows while he remains off the air (cases in point: Kim Kardashian, Snooki, the family of Meerkats on Animal Planet) to showcasing some of the most ridiculous scenes in "Walker, Texas Ranger" with Andy Richter, to inflating a gigantic bat purportedly from Meatloaf's Bat Out of Hell Tour to reviving Triumph the Insult Comic Dog, O'Brien is laugh-out-loud funny. He delievers darkly delicious comedy and diva-worthy musical numbers. He works hard for the money.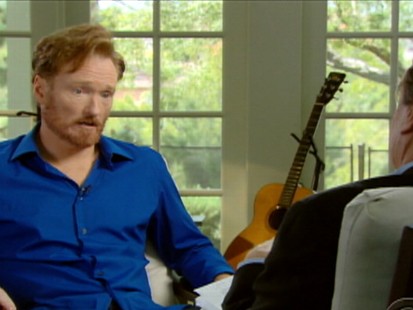 Wacky extras -- like a gigantic inflatable bat, purportedly from Meatloaf's Bat Out of Hell tour -- and a verbal beatdown courtesy of Triumph the Insult Comic Dog brought back memories of O'Brien's brand of humor circa the "Late Night With Conan O'Brien" days.
Ultimately, though, O'Brien wants back on TV. It's where the thrives, it's where he belongs. He gets his wish come September, with an 11 p.m. show on TBS. Lest anyone confuse his priorities, O'Brien made it clear as he wound down his show, singing a tweaked rendition of Willie Nelson's "On the Road Again:"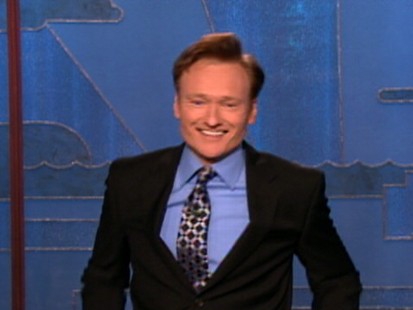 "I'd sell my soul to get my own show again."