Almost four months after his death, Michael Jackson fans can hear the King of Pop's voice yet again, as the first of his new songs debuts today.
The title song of Jackson's latest CD, called "This Is It," was released to the Sony Music office in Kensington, London before 7:30 a.m. today and was doled out to radio stations under high security. The track, which features snapping fingers and backup singing by Jackson's brothers, is one of several songs originally intended to be performed on his comeback tour.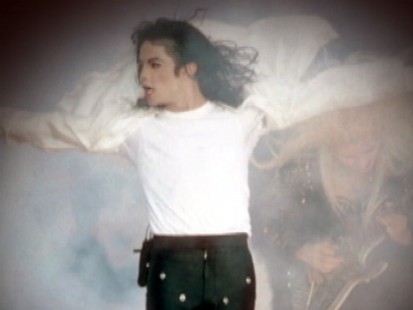 Click here to to listen to Michael Jackson's new song
"This is it," goes one verse on the new song. "Here I stand. The light of the world. I feel grand."
The song also includes the line, "I never thought that I would be your lover ... This is it"
Though it officially came out today, "This Is It" is actually more than a decade old. The song was reportedly recorded during the sessions for Jackson's1991 "Dangerous" album and written in 1980.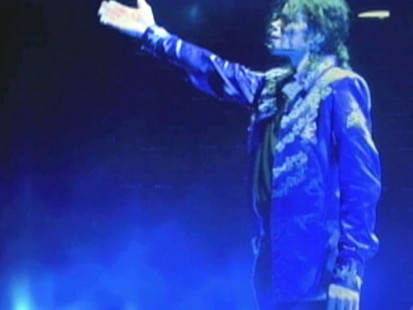 Currently, the song is available at
www.michaeljackson.com
, but it will not be available for purchase on CD until later this month, when a two-disc album is scheduled for release alongside a
documentary, also entitled "This Is It," about Jackson's life
. The film hits theaters for a limited two-week run on Oct. 28, and the album will be released in North America on Oct. 27.
The documentary features footage of Jackson rehearsing for his planned London concerts before his death at the age of 50 on June 25 from a cocktail of potent drugs.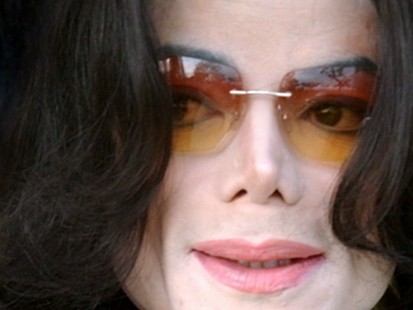 The album, which provides the soundtrack for the film, will feature both new, old, and re-mastered Jackson songs, as well as a spoken word poem called Planet Earth and a 36-page booklet to commemorate the singer's life.
The release of "This Is It" comes eight years after Jackson's last album, "Invincible." Despite the long lead time, the new album may not be the only new material the public will hear from the late star. As Jackson's estate is sorted through, there is speculation that as many as 100 new songs might be unearthed.