You don't need to be a math genius to predict who will win the Oscar. But it certainly doesn't hurt.
Nate Silver is the man behind FiveThirtyEight.com, a Web site that predicted the 2008 presidential election results with stunning accuracy. Using special algorithms to analyze polling data, Silver correctly called every U.S. Senate race and all but one state -- Indiana -- in the presidential contest.
"In politics it's much more open-ended. You're trying to predict the behavior of millions of people at once," said Silver. "[With the Oscars], it's just kind of a few hundred guys who have behaved predictably in the past."
Silver ran 30 years of Oscar history through his number cruncher to peer into the minds of Academy voters.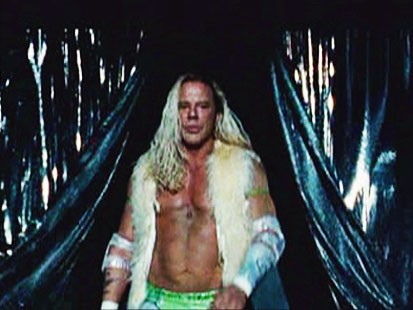 For best supporting actor, Silver picks the late Heath Ledger, star of "The Dark Knight."
"He was a very good actor, and this is all we're going to have to reflect on," said Silver. "Quite likely that will get some extra credit, so to speak."
For best supporting actress, it's an upset. Instead of Penelope Cruz from "Vicky Christina Barcelona," who is widely regarded as the favorite, Silver's data points to Taraji P. Henson from "The Curious Case of Benjamin Button."
"Benjamin Button is the only best picture nominee to have a nominee in this category," said Silver. "That tends to be an advantage."
In the best actress category, Silver gives it to "The Reader's" Kate Winslet, who's been nominated five previous times without a win. Her past Oscar losses give her a statistical boost.
"If you've been nominated a bunch of times and never won, you literally can get sympathy points," said Silver.
But if past Oscars losers tend to win, past winners tend to lose, which is why Silver thinks "Milk"'s Sean Penn -- who won best actor in 2004 for "Mystic River" -- will lose out this year. Instead, Silver picks "The Wrestler"'s Mickey Rourke, this year's comeback kid.
"Movies with happy endings sell well, and I think Mickey Rourke can be that happy ending," said Silver.
Finally, Silver says "Slumdog Millionaire" is a lock for best picture and director.
"Slumdog Millionaire has won all of the other major awards [leading up to the Oscars]. It's kind of swept through everything, and that's a very reliable indicator," said Silver.
Silver gives the other best picture nominees -- "Milk", "Frost/Nixon", "The Curious Case of Benjamin Button" and "The Reader" -- virtually no chance of winning.
"I think it was a really strong year actually for films," said Silver. "A lot of these movies in other years may have been the favorites."