Each year, Men's Fitness magazine selects the 25 fittest men in America. This year the magazine decided to go global to celebrate the list's fifth anniversary.
Here is a list of nine people on the list. For the rest of the guys who made the "MF25: The Fittest Guys in the World" list, check out the June/July of Men's Fitness.
No. 1: Rafael Nadal, 23, Spain
Why Nadal? Because of his stamina, his physique and, of course, the four-hour 48-minute victory over Roger Federer in the Wimbledon finals last summer. After winning six Grand Slams and 33 tournaments, he is undoubtedly the best tennis player in the world, and without a doubt the "fittest guy in the world."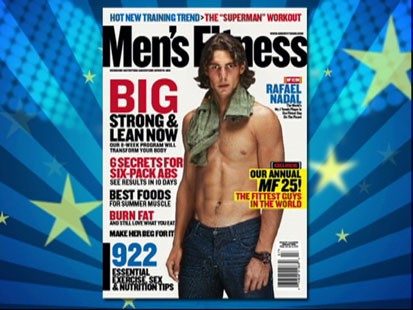 Other notable men on the list:
Larry Fitzgerald, 25, USA (NFL Star)
The 6 feet 3 inch 220-pound wide receiver for the Arizona Cardinals was the biggest reason the Cardinals reached the Super Bowl last season. His physical ability can be partly attributed to intense off-season workouts that improve his already-profound jumping ability and speed. Clive Owen, 46, United Kingdon (Actor)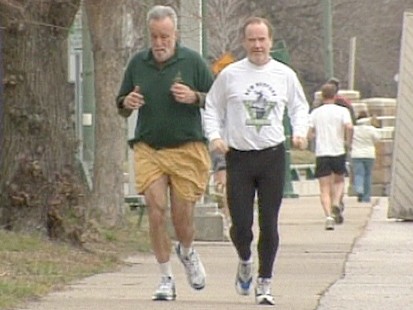 At well over six feet, Owen towers above many of his fellow Hollywood actors. To prepare for some of his most demanding roles, the Coventry native trains with a London kickboxer. While he regularly goes to the gym, he says, "When I'm getting ready to film, I train much more intensively. My fitness regimen is completely dictated by 'Do I have to take my top off in this movie?'
Lewis Hamilton, 24, United Kingdom (Formula One Racer)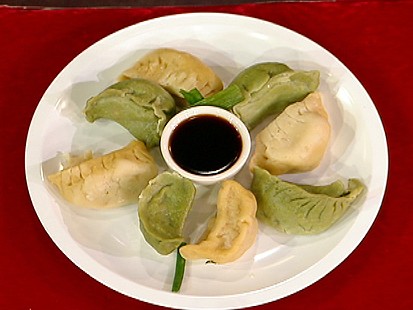 The youngest Formula One World Champion ever, Hamilton is also one if its fittest. To stay fit, he trains for nearly four hours at least six days week during his off-season. Georges St. Pierre, 27, Canada (UFC Fighter)
The Canadian fighter also known as GSP routinely kills it in the gym with strength and conditioning coach Jonathan Chaimberg. Normally 188 pounds, he cuts about 20 pounds for a fight and carries only about 5 percent body fat.
Akon, 30, USA (Singer)
The Senegalese-American singer maintains his lean, muscular build with a preshow pump that consists of 500 pushups, pull-ups and dips. When not on the road, he plays hoops and soccer, and kickboxes.
Phil Keoghan, 42, New Zealand (TV Host)
Amazing Race host Phil Keoghan typically loses 10 pounds while on the road for the show. So before he hits the road, he amps up his workout by boxing and doing 100 push-ups a day.
Adrian Fenty, 38, USA, (Mayor of Washington DC)
The D.C. mayor exercises like a pro-athlete rigorously and regimented, despite his crazy schedule. Three times a week, he gets in an early-morning run and also swims and cycles when he finds time.
Manny Pacquiao, 30, Philippines (Light-welterweight fighter)
He's only 5 feet 6 inches, but this Pac-Man packs a ton of power. To prep for fights, he works out for two weeks before training with trainer Freddie Roach. Then for two months, he'll run in the mornings, do 1,000 sit-ups, shadowbox, jump rope, punch the heavy bag and spar in the afternoons for four rounds, building up to 12 as the fight nears.
Click here for the entire list on the Men's Fitness Web site.