— -- An actress who alleges that Harvey Weinstein forced oral sex on her in 2010 has sued the studio he co-founded, alleging negligence.
According to paperwork obtained by ABC News, actress Dominique Huett, who has appeared on "Blue Bloods," claims that board members of the Weinstein Co. were aware of Weinstein's history of alleged sexual misconduct and did nothing about it.
Huett is seeking unspecified damages of not less than $5 million.
"[The Weinstein Co.] knew or should have known that Weinstein was unfit and that this unfitness created a particular risk to others," the lawsuit reads. "[It] did not act in a reasonable manner by failing to terminate Weinstein and instead continued to allow him to meet with prospective actresses in private areas with the knowledge that there was a substantial likelihood for sexual misconduct."
Huett claims that she met with Weinstein at a hotel seven years ago to discuss her career. He suggested they continue their meeting in her hotel room, the lawsuit states, where he demanded that she give him a massage. According to the lawsuit, she noted that she said no, but he insisted. After the massage, she claims he forced oral sex on her, and then he masturbated in front of her, the lawsuit states.
A spokesperson for Weinstein, 65, told ABC News in a statement Tuesday: "Any allegations of nonconsensual sex are unequivocally denied by Mr. Weinstein." ABC News reached out to a representative for the Weinstein Co. for comment Wednesday on the recent allegations but did not hear back.
Dozens of women have come forward over the past two weeks to accuse Weinstein of sexual harassment and, in some cases, sexual assault. The board of the Weinstein Co. terminated the producer and he later tendered his resignation from the board. Weinstein was also expelled from the Academy of Motion Picture Arts and Sciences, and the Producers Guild of America has voted to begin termination proceedings against him. A final determination in that case will be made next month.
Just over two weeks ago, in response to the number of women alleging sexual misconduct by Harvey Weinstein, the Weinstein Co.'s board of representatives issued a statement that it was "shocked and dismayed by the recently emerged allegations of extreme sexual misconduct and sexual assault by Harvey Weinstein. These alleged actions are antithetical to human decency. These allegations come as an utter surprise to the Board. Any suggestion that the Board had knowledge of this conduct is false."
Bob Weinstein, a co-founder of the Weinstein Co. and Harvey Weinstein's younger brother, told The Hollywood Reporter earlier this month that he and his fellow board members "did not know the extent" of the allegations.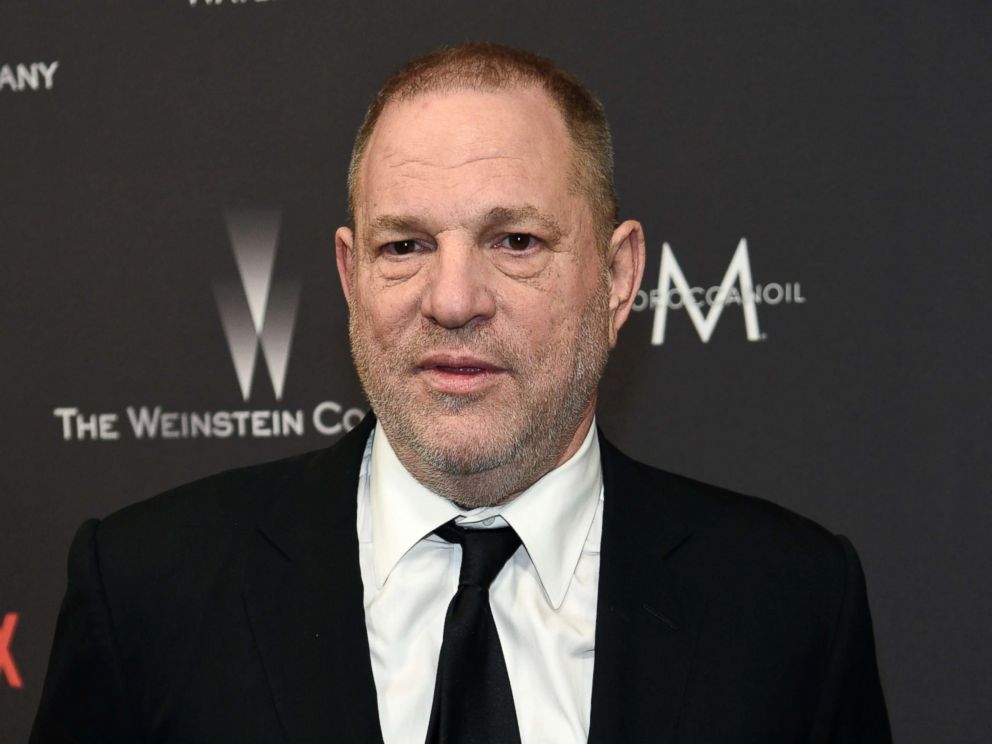 "I actually was quite aware that Harvey was philandering with every woman he could meet. I was sick and disgusted by his actions. But that's the extent of what [I knew]. I said, 'Harvey, you're just cheating. Why do you constantly cheat?' I could see it. But I wasn't in the room with him," he said. "I'll tell you what I did know. Harvey was a bully, Harvey was arrogant, he treated people like s--- all the time. That I knew. And I had to clean up for so many of his employee messes. People that came in crying to my office: 'Your brother said this, that and the other.' And I'd feel sick about it."
Bob Weinstein was also accused of sexual harassment by a female executive producer of the TV series "The Mist" last week who said he made unwanted overtures, including dinner invitations. Bob Weinstein's attorney, Bert Fields, refuted her claim on "Good Morning America" Oct. 18. "It is absolutely not true," he said. "What she is claiming is bogus."
On Monday, New York Attorney General Eric T. Schneiderman announced that he has opened an inquiry into the Weinstein Co. to investigate claims of sexual misconduct and harassment made against Harvey Weinstein. Meanwhile, the studio is also setting itself up for a possible sale, as board members have accepted an immediate cash infusion from the private equity firm Colony Capital. The board will also negotiate with the firm for a possible sale of some or all of its assets.