Airline 'looking into' Lena Dunham's claims that employees engaged in 'transphobic talk'
The actress said an attendants engaged in "transphobic talk."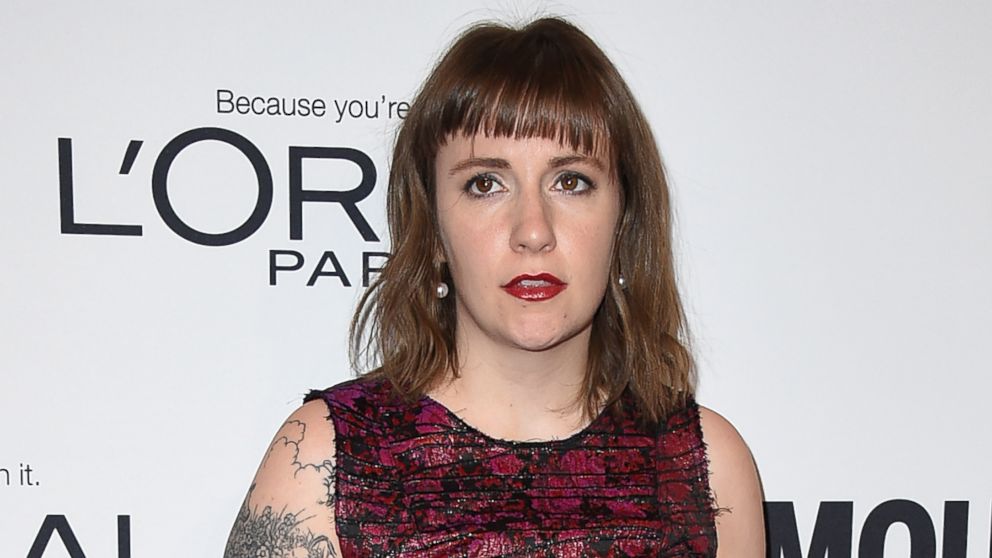 — -- Lena Dunham is calling out American Airlines after the actress claimed to have overheard two apparent employees engaged in "transphobic talk."
The "Girls" creator said her flight on another airline was delayed for hours Wednesday at New York City's John F. Kennedy International Airport.
Dunham, 31, wrote that the "worst part of this night" waiting at the airport came when she overheard two American Airlines' "attendants having a transphobic talk."
"At this moment in history we should be teaching our employees about love and inclusivity @AmericanAir," she added in a subsequent tweet. "That was worst part of this night."
Dunham then seemingly posted a screenshot of a direct message conversation she said she'd had with the airline.
In the message, the actress goes into further detail about what she claims to have overheard, writing that they were "talking about how trans kids are a trend they'd never accept a trans child and transness is gross."
"I think it reflects badly on uniformed employees of your company to have that kind of dialogue going on," Dunham continued. "What if a trans teen was walking behind them? Awareness starts at home but jobs can set standards of practice. Thanks for your consideration!"
In another screenshot, American Airlines appears to have replied, writing that they're "passing this along to our team to review."
In a statement to ABC News, American Airlines confirmed that an investigation is taking place.
"We are looking into these allegations," the statement began. "From the team members we hire to the customers we serve, inclusion and diversity is a way of life at American Airlines. Every day, our team members work to make American a place where people of all generations, races, ethnicities, genders, sexual orientations, religious affiliations and backgrounds feel welcome and valued."
ABC News has not confirmed if the people Dunham tweeted about were airline or airport employees, or what company they worked for. Dunham's Instagram Story appears to have shown the actress later on a Delta Air Lines flight, which operates out of a different terminal than American Airlines.
A rep for Dunham told ABC News the actress has no additional comment.
Still, Dunham did take to Twitter again on Thursday to explain the main reason for sharing the story.
"For those who followed my airport saga yesterday, here's my takeaway: these days it's the little things. A smile. Offering a seat. Respect," she wrote. "We can't afford to treat each other like cattle when we have a government that does. Being trapped at the airport filled me with love!"