Alexis Ohanian and Serena Williams have a dead rabbit to thank for their love -- at least according to the Reddit co-founder.
The tech millionaire made an appearance on "The Late Show with Stephen Colbert" on Monday to tell the tale of when he first knew he was in love with the tennis great. And it was a bloody affair, apparently.
"We ended up wandering Paris together, and the moment I knew [we had a connection was when] we found this little zoo, and I saw it out of the corner of my eye and I said we're going to walk through the zoo," Ohanian told Colbert. "There was this big cat, like a leopard, a majestic creature, and then it was feeding time. They threw out a bunny."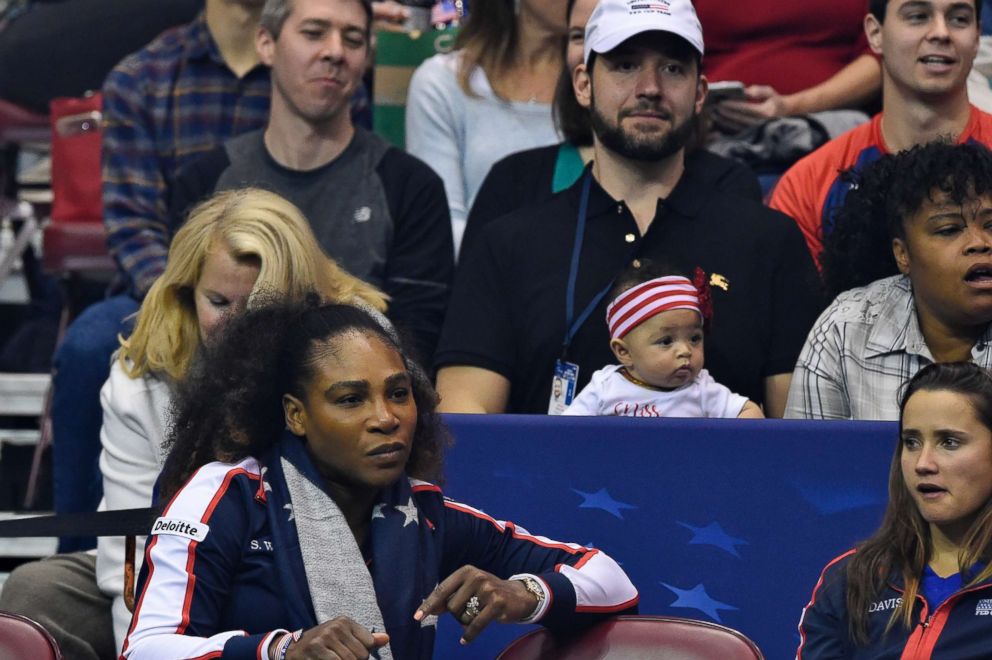 Colbert interjected to make sure the rabbit was already dead at the time.
"It was a dead bunny, but it was a show," Ohanian said. "And this leopard just went in and blood is going everywhere. She's very romantic and she's standing in front of me and I can tell she's very unsettled by it. I said, 'It's cool, we're going to keep going.' But in that moment, I said, there's a connection. And in that moment, thanks to that poor rabbit, I found love, in spite of everything else."
For the record, the couple apparently have a connection to miniature mammals when it comes to their love. Williams and Ohanian only ended up meeting because they stayed in the same hotel in Rome by coincidence.
Ohanian took a seat outside on the hotel patio when Williams' assistant tried to shoo him away by warning him a rat was nearby.
"I told him thank you, but I'm from Brooklyn, I see rats all the time."
It was only later he realized her assistant was trying to scare him off.
Ohanian and Williams were married in November 2017 and she gave birth to their first child, Alexis Olympia, in September 2017. Williams returned to tennis in February after taking time off for her pregnancy.