Think of a song that truly inspires you.
Chances are the contestants didn't sing it on Tuesday night's somewhat inspirationally themed "American Idol."
With powerhouse, singer-songwriter Alicia Keys acting as their mentor, the contestants availed themselves of her classical vocal training and pop sentimentality. And with that opportunity, some "Idol" hopefuls soared while others, well, crashed and burned.
Robert Spahr, an active musician and staff writer for the Press of Atlantic City who blogs about "American Idol" for the newspaper, said this week was a mixed bag.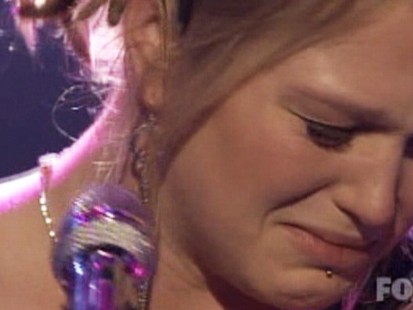 "The show was generally alright," Spahr told ABCNews.com. "The beginning and the end were the best parts. The three weakest performances were in the middle of the show."
Brain Mansfield, USA Today writer and national correspondent who oversees the Idol Chatter community, agreed with Spahr on the show's mediocrity.
"I don't know that there were any absolute train wrecks this week," Mansfield said, "which, honestly, is surprising because the song choices for this week are like a minefield.
"The list was filled with so many songs that the audience associates with great singers," Mansfield continued. "And this is not a cast of great singers, so this is not great territory for them."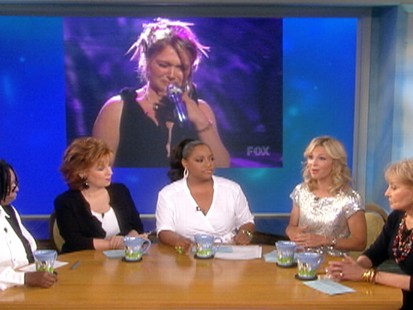 Inspirational song week will be capped off by tonight's "Idol Gives Back" two-hour special, which is an annual fan favorite.
Jerrielynn Llerena, an "American Idol" fan who has been watching since season one in 2002, said that she looks forward to "Idol Gives Back" every year.
"I really like the emotional videos of the different celebrities as they go to the different countries," Llerena said. "It is really educational to see what is actually happening all over the world. And, of course, I love the music. It is always amazing."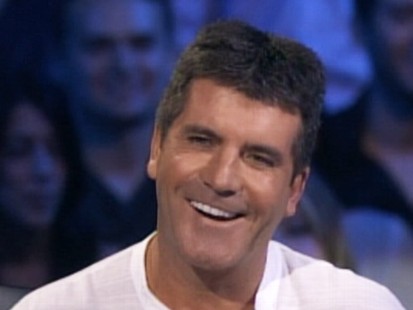 Tonight's special, which airs on FOX at 8 ET, seems as though it will meet Llerena's expectations.
Scheduled to perform are Keys, Sir Elton John, Carrie Underwood, the Black Eyed Peas, Annie Lennox, Joss Stone and Mary J. Blige. The money raised tonight will benefit the Elton John AIDS Foundation.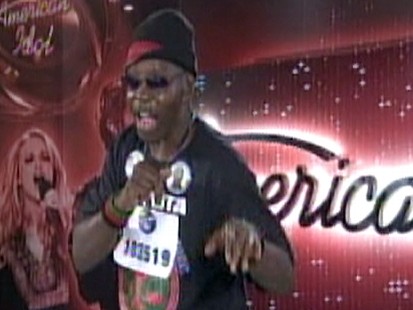 One of the seven remaining "Idol" hopefuls will be eliminated during tonight's special, which will be full of inspirational videos and music.
Here are the seven remaining contestants and our experts' take on their performances and prospects.
Crystal Bowersox
"You just schooled all those contestants," Kara said in response to Bowersox's performance of "People Get Ready" by the Impressions.
Bowersox was herself so moved by the song that she started to cry at the end of the song and couldn't even sing the last note.
Mansfield said that Bowersox really showed that she is more than a folk singer with a guitar with this performance.
"I thought the crying and the explanation [of why she cried] really served to humanize her after the week that she has had in the tabloids," Mansfield said.
Llerena was one of those people for whom the performance humanized Bowersox.
"I almost cried at the end, when she started crying," Llerena said. "I am so glad that the judges liked it."
Spahr said that Bowersox just "gets it."
"She gets what the music is about and what she is there to sing," Spahr said. "She did very good and she picked one of the most inspirational songs ever, which is what this week was all about."
Casey James
James, 27, received much the same criticism that he did last week, which was that he left the judges indifferent. And leaving them, and U.S. voters, feeling nothing means the performance is forgettable and one that probably won't garner a lot of text votes.
Despite the mediocre vocals, James did well by the guitar riffs in "Don't Stop" by Fleetwood Mac.
Judge Simon Cowell blamed the so-so nature of the performance on a "lazy song choice."
Blogger Spahr said, "I have had an issue with Casey all season, as far as having stage presence. Technically, he is very good as far as playing the guitar and singing at the same time, but he lacks stage presence."
Mansfield said James' performance was just like the ones he has given every other week.
"People who were on the fence about him have decided that he really can't do any better," Mansfield said. "I don't think he hurt himself, but it was really just a placeholder performance."
Both Spahr and Mansfield said that James will be safe this week.
Lee DeWyze
The former paint salesman blew the judges away again this week. After his performance of "The Boxer" by Simon and Garfunkel, judge Randy Jackson said he is a "great artist who is ready to make great music."
Judge Kara DioGuardi gushed and said, "Keep picking songs that you feel connected too."
Mansfield agreed with Kara's comment. "He did a song that he had a personal connection with, but he invested something special into the song," Mansfield said.
"He doesn't have the voice of the original singer, Paul Simon," Mansfield continued, "But he didn't try to and in doing so, he made the song a Lee DeWyze song."
Spahr pointed out that this is the second time DeWyze has done a song that has no words in the refrain and received high praise.
"The judges really liked his rendition of "Hey Jude," which has a refrain of Na-na," Spahr said. "And tonight the refrain was Lai-Lai. It's a cool talent and is very interesting."
Llerena said DeWyze is, "The best out of the guys, for sure."
Both experts believed that DeWyze was one of the top three for the night.
Tim Urban
"Teflon" Tim, as he is known, may have reached the end of his run with Tuesday night's less than stellar rendition of "Better Days" by the Goo Goo Dolls.
Judge Ellen DeGeneres compared Urban and his performances to a soup of the day. "Sometimes I like it," she said. "And sometimes I don't like it. And tonight I didn't like it."
Mansfield said that although Urban has figured out what works for him, sitting and singing while he plays guitar, Tuesday's piece lacked the "wow" of the other weeks.
Experts Doubt Urban Will Survive
"The song was a little outside his range both melodically and emotionally," Mansfield said. "It was a step outside of his capabilities."
Spahr said this performance was just bad. "He had an OK performance last week," Spahr said. "But this week was terrible. There was really not one good part of the performance."
Unfortunately for him, Urban is in the bottom three for both experts. Spahr even said that Urban will be the contestant going home tonight.
Aaron Kelly
Kelly told "Idol" viewers that the first time he sang his choice for inspirational song week, "I Believe I Can Fly" by R. Kelly, was at his preschool graduation.
Simon congratulated Kelly for having "the guts to take on a song like that," but said that if he heard that on the radio, "He would have turned it off within ten seconds."
Spahr said, "I didn't like it because it was a bit squeaky. I think that the voters could be getting a bit tired of his cliché, emotional songs that actually lack emotion."
Mansfield said that the judges were dead on with their critique of Kelly.
"He fell into one of the traps of this week," Mansfield said. "He sang a song that he grew up with and went back to the same old, same old for him. He didn't bring anything except being a good singer to a song that really requires more."
Siobhan Magnus
Even a casual fan of "American Idol" knows that contestants should shy away from divas like Whitney Houston and Mariah Carey. Well, Magnus choose to do both this week by singing "When You Believe," a duet with both artists.
Kara responded to the performance by saying, "After that song, I want to hang-out with you more than buy your record."
Mansfield said, "In a few weeks, we will look back at this week and last week as the moment that she lost all fans except her hard-core support. This was the week that she absolutely killed any chance that she had to win."
Spahr said Magnus needs to understand what parts of her voice sound good.
"She tries to go back and forth and do a lot with the song," Spahr said. "When she sings high it is very beautiful. She tries to sing low and she tries to scream and sometimes the judges love it and sometimes they hate it."
Llerena loves when Magnus screams.
The Female Adam Lambert?
"She is like the female Adam Lambert," Llerena said. "I didn't like what she did tonight because I was hoping for a scream. I think the scream is the best part of her voice."
Mansfield said that Magnus will be safe, while Spahr had Magnus in the bottom three.
Michael Lynche
Simon called Lynche's performance of "Hero" by Chad Kroeger and Josey Scott "artificial."
"This is supposed to be about inspirational songs and that song was written about Spiderman, wasn't it?"
Spahr said the performance was good.
"He has the opposite problem of Casey James," Spahr said. "He has so much stage presence that he forgets how to sing a technically good song. Sometimes, he even forgets how to sing into the microphone."
Mansfield said, "He is in real trouble. I thought he did pretty well, but he is just not connecting with enough people."
Spahr said Lynche will be safe but Mansfield said that not only will Lynche be in the bottom three, he will be going home this week.