— -- This isn't your typical gumdrop-filled, candy cane-lined festive holiday gingerbread house. Instead, feast your eyes upon the eerier, more haunted world of director Tim Burton.
Artist Christine McConnell painstakingly created a spooky 27-inch-tall replica of the house from Tim Burton's newest film, "Miss Peregrine's Home for Peculiar Children."
"There are no inedible facets other than the stand it's sitting on," McConnell told ABC News of her delectable masterpiece. "It's made of nothing but gingerbread, sugar glass and royal icing. I painted it using edible powder paints picked up at my local cake supply store. The type of cookie I made is closer to a ginger snap, so it's very sturdy and tasty! I kept eating all the extra pieces."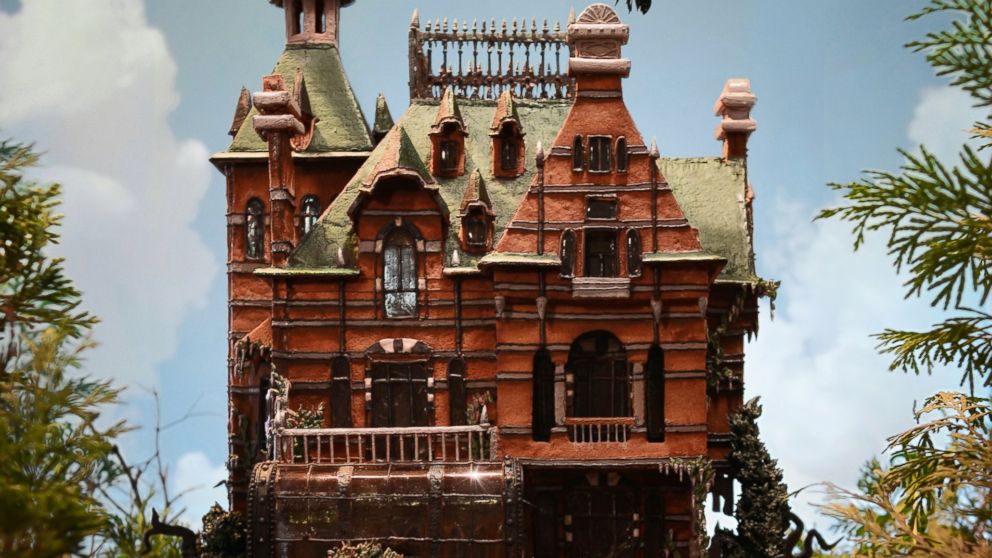 It took the talented artist 10 full 15-hour days to make the sinister gingerbread house, but her hard work wasn't in vain. The eerie, edible mansion will be showcased at film's screening tomorrow in Los Angeles.
"I'll also get to meet Tim Burton for the first time," said McConnell. "To say I'm excited/nervous is an understatement! I don't think it'll be eaten as there are plans for it to be taken to Fox studios for display after the screening."
The hardest part of building gingerbread house?
"Easily the glassed-in porch!," she explained. "I'm far from an expert with sugar glass and I had to create a curved mold, bake a cookie frame onto it, then pour the hot sugar glass in and tilt it back and forth until set. It took forever. I rarely bake the same thing twice, so every project is an adventure full of surprises. This one went super smoothly and everything came together even better than I had hoped. I'm not always so lucky."