Invoking the name of Nelson Mandela and citing the former South African president's experience as a political prisoner, Bill Cosby reportedly says he's preparing himself mentally for incarceration stemming from his stunning conviction on charges of drugging and sexually assaulting a woman.
"This is what they wanted," the 80-year-old Cosby reportedly told the New York Post's Page Six column in an interview following his conviction last week by a Montgomery County, Pennsylvania, jury.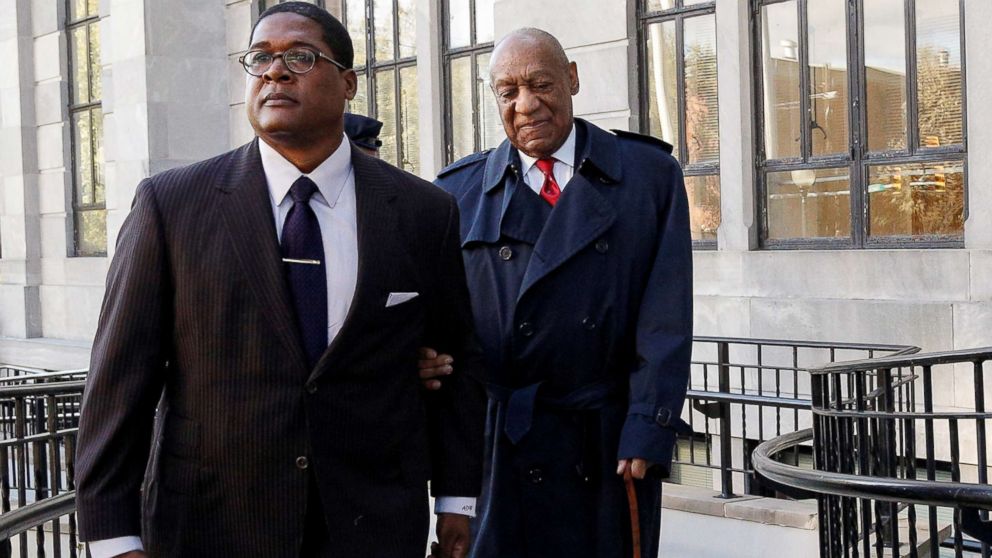 The column, published Saturday evening, says Cosby repeatedly spoke to Page Six over the past year with the agreement that nothing could be shared publicly during the legal proceeding.
In an earlier interview, Cosby reportedly told Page Six that he has thought about what Mandela endured in prison to prepare himself for going to "that place," meaning prison.
"But, you know, I think back to the time when Camille and I went to visit Nelson Mandela in South Africa," Cosby said, referring to his wife of 54 years, Camille Cosby. "He was a free man, but I remember when we met him at Robben Island where he had been in a prison for all of those years. I sat in that cell where he lived, and I saw how he lived . . . what he had to eat to live and what he went through.
"So, if they send me to that place, then that's what they will do, and I will have to go there."
But Andrew Wyatt, Cosby's spokesman, denied the comedian gave an interview to Page Six.
"He never did that," Wyatt told ABC News on Sunday. "That's totally false. He never gave Page Six an interview."
In a statement to ABC News, a spokesperson for the New York Post said, "The Post stands by its story."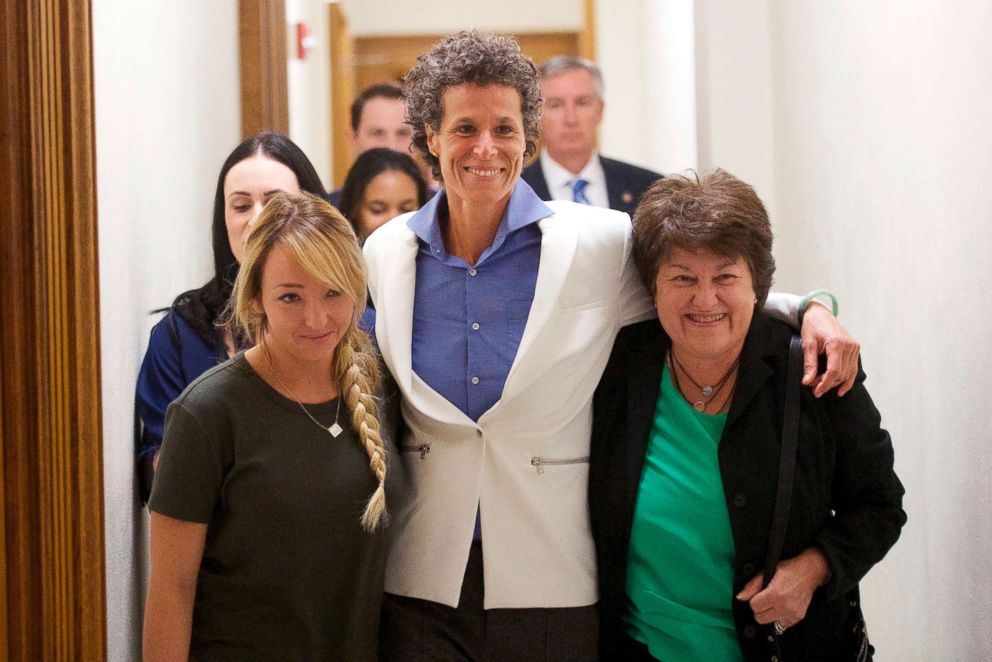 A jury of seven men and five women found Cosby guilty of three felony counts of aggravated indecent assault. The verdict came about 11 months after Cosby's first trial ended in a mistrial when a jury could not reach a unanimous decision after deliberating six days.
On Thursday, the Montgomery County jury in Norristown found Cosby guilty of drugging and sexually assaulting Andrea Constand -- a former director of operations for the women's basketball team at Temple University, where Cosby had been a trustee and major financial donor.
Constand testified at both of Cosby's trials that he gave her a powerful drug that rendered her dizzy, weak and unable to defend herself as he sexually assaulted her in 2004 at his home in the Philadelphia suburb of Elkins Park.
Unlike the first trial, prosecutors were allowed to call five other women to testify that Cosby assaulted them in the same manner.
"When there was talk of a plea bargain, I said no," Cosby reportedly told Page Six last year. "I just refused to plead guilty to something that just didn't happen. It didn't happen, and Andrea knows that, and I think [prosecutors] know that."
Under the plea deal prosecutors purportedly offered in 2017, Cosby would have been required to serve under house arrest and register as a sex offender, according to the Page Six column.
"Why take a deal?" Cosby reportedly told the newspaper. "Not when they want me to say that I'm a sex offender. I didn't do what they said I did."
But Kate Delano, a spokeswoman for the Montgomery County district attorney, disputed the reported claim that Cosby was offered a plea deal.
"We never offered Mr. Cosby a plea deal. We never did," Delano told ABC News today.
Following his conviction, Montgomery County District Attorney Kevin Steele asked the trial judge, Steven O'Neill, to revoke Cosby's bail and send him to jail right away, arguing that Cosby has his own airplane and is a flight risk.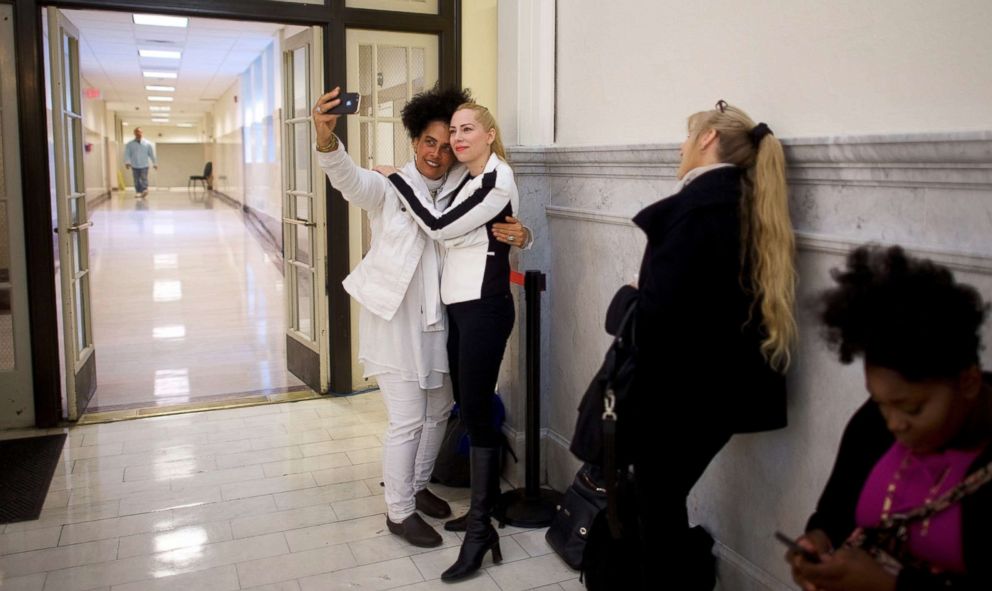 Cosby fired back, screaming, "He doesn't have a plane, you a------!"
O'Neill ruled that Cosby could remain free on $1 million bail until he is sentenced in 60 to 90 days. Under conditions of his release, Cosby was ordered to stay confined to his home except for appointments with his attorneys or doctors. He must also wear a GPS ankle bracelet so authorities can monitor his whereabouts.
In an interview with ABC News' "Good Morning America" on Friday, Cosby's publicist, Ebonee Benson, compared the comedian's conviction to the fate of Emmett Till, the 14-year old child brutalized and murdered in Mississippi in 1955 after being accused of whistling at a white woman.
"This became a public lynching," Wyatt told ABC News chief anchor George Stephanopoulos in the same interview. "The South came to the East."