Welcome to Brooklyn.
If you haven't familiarized yourself with Brooklyn Decker yet, now's a great time to do so. The 22-year-old model graces the cover of the 2010 Sports Illustrated swimsuit issue, clad in a canary-yellow bikini, a be-jeweled arm barely covering her breasts.
The flood of attention washing over her is unlike anything the North Carolina-bred Decker has ever experienced.
"It's shocking and a dream come true!" she told People magazine after finding out that Sports Illustrated picked her photo for its coveted swimsuit issue cover.
Though Decker has been posing for the magazine since age 17, she's not used to being in the spotlight. She started dating tennis ace Andy Roddick in 2007 -- reportedly he sought her out after seeing her photo in SI; they married last April -- and usually, he's the one making news.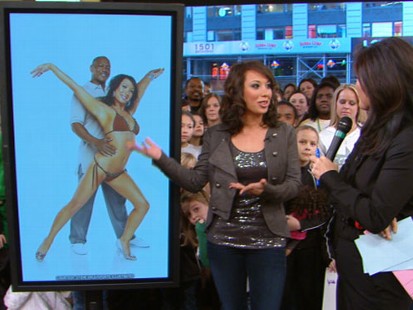 CLICK HERE to see more of the models in the Sports Illustrated swimsuit issue.
No longer. Ever since David Letterman revealed Decker's cover shot on "The Late Show" Monday, the model has been the one scoring headlines. On the "Today" show this morning, Decker called landing the SI cover "the equivalent of a model winning the MVP or the Super Bowl."
She added that she doesn't remember posing for the picture that landed her top billing in the magazine.