Singer, songwriter and dancer Ciara dropped her album "Beauty Marks" on Friday along with a music video for her new track with the same name, which shows personal moments from her wedding and the birth of her daughter.
The "Beauty Marks" music video envelops fans in Ciara's private archives, signifying one of the most special tracks in her seventh studio album. In the video, fans are shown clips of Ciara's marriage to Seattle Seahawks quarterback Russell Wilson, the highest paid NFL player in history, in July 2016.
She also gives an exclusive look inside the delivery room where she gave birth to the couple's daughter, Sienna Princess Wilson, and the sweet moment that her son Future met his baby sister for the first time.
The album itself celebrates her journey overcoming obstacles, finding true love and her life as a mother.
On "The View" on Friday, Ciara opened up about the music video and the album, which she said "represents a very special time in my life and career."
Ciara said the title track on her album is about her journey in life.
"The idea of how you can take all the scars from the obstacles you face in life and turn them into beauty marks. So that's a very real and meaningful thing for me, and it's been an incredible journey personally and professionally, like not giving up," she said. "When I face adversity, like I'm not gonna give up. And when I look back at those tough moments, I'm like, 'Those were my beauty marks. Those felt like scars at the time."
The Grammy winner also revealed that one of her "most defining moments" was being a single mother. "That was game changing. I never thought I would be in that position."
"I'm a military baby. I grew up with my mother and father raising me most of my life," she continued. "So when I was faced with that obstacle it was so tough, and I was like, this feels ugly, and I feel like I'm failing in front of the world. And when I look at my son, that's the most beautiful thing that's ever happened to my life. That's my beauty mark."
The mother of two received an emotional Mother's Day surprise on "The View" from her husband and children in Seattle as well.
"God is good," Ciara said wiping back tears. "When I met the love of my life, it was not only loving me, you know -- to love me was to love my son. And that journey was, that's real. When I say all the scars you get from the obstacles you face in life are your beauty marks. That's a real thing."
"When you're vulnerable, you become your strongest. When you allow yourself to be vulnerable you become your strongest. And I had to learn to do that because I'm very stubborn and I'm very tough," she continued. "But when I pull back that layer and just allow myself to be real with myself and be vulnerable and let all those emotions out, I become better. I become stronger."
She said she shares her journey through her music because she knows there are other women that may think "if you're single...maybe I don't look as hot or maybe I'm not as cool."
"The reality is, you're strong," she said. "You're built for it all and you are the bomb."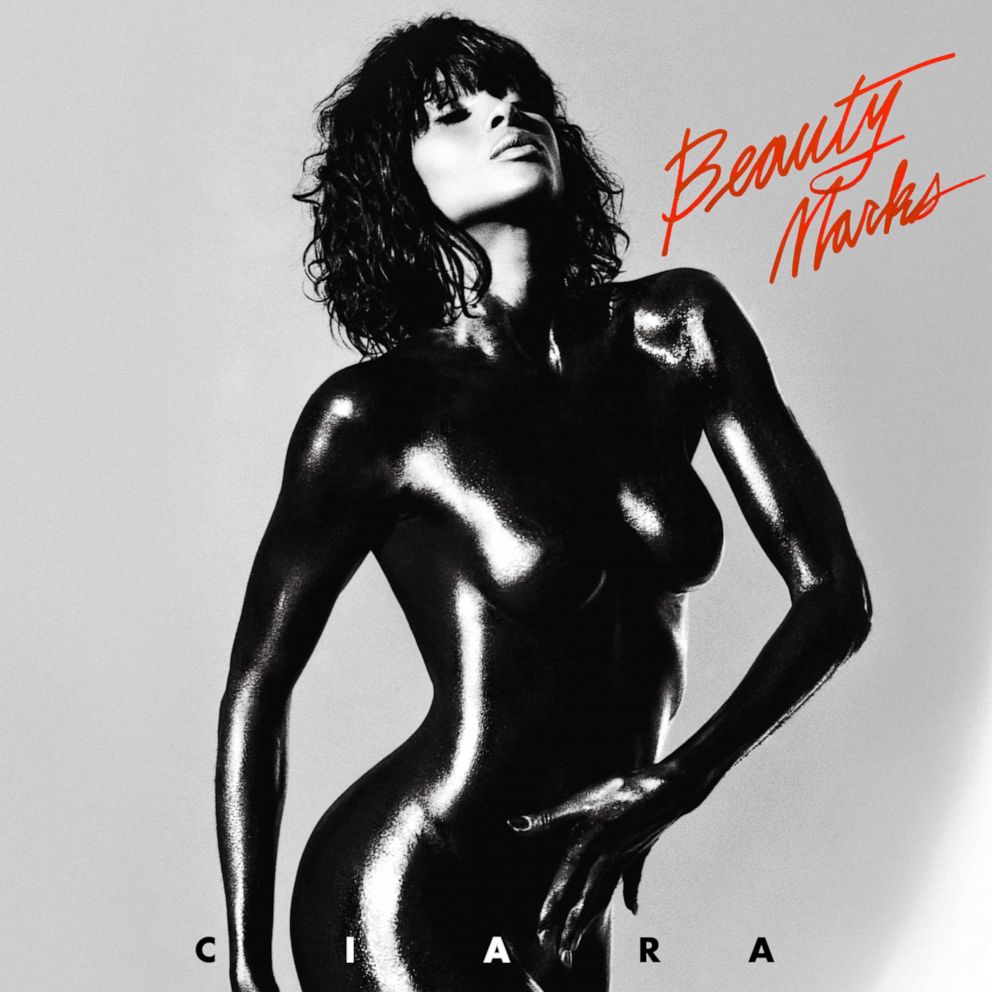 Ciara's Beauty Marks album is available now.

Every episode of ABC's award-winning talk show "The View" is now available as a podcast! Listen and subscribe for free on Apple Podcasts, Google Podcasts, TuneIn, Spotify, Stitcher or the ABC News app.