— -- When Viola Davis, Ryan Gosling, Emma Stone, and Denzel Washington arrive Sunday at the 89th Academy Awards, they will be among the more than 3,000 people who will walk the red carpet heading into the Dolby Theatre.
About 110 media outlets -- many of them still photographers with their incessantly flashing light bulbs -- will be trying to capture for all eternity the stars' smiles, waves and happiness as they float into Hollywood's biggest night.
And if that doesn't make one dizzy, imagine approximately 735 people screaming at deafening pitch, all trying to get their own photograph or autograph to take home with them. Back at home, an estimated 34 million Americans are also tuning in.
This is the Academy Awards red carpet. And it's much more than just 900 feet of red-colored filament nylon pile carpeting.
The electric atmosphere of the red carpet is what makes the Academy Awards not just an auditorium filled with our favorite stars, but a must-see "spectacle," according to Gabriel Rossman, a professor of sociology at UCLA.
"The Oscars has to be an event. The red carpet is just part of that ritual," he told ABC News. "It's the preamble to the event."
But how did we get here?
The connection between a red carpet and royalty dates back to at least 458 B.C., when Greek playwright Aeschylus wrote in "Agamemnon" that when his title character returned from Troy he was urged by his vindictive wife to "not let your foot, my lord, touch the Earth." Instead, she told him that he should walk on "a crimson path."
Wary, Agamemnon told Clytemnestra that only gods walk on such a path, telling her: "I am a mortal, a man."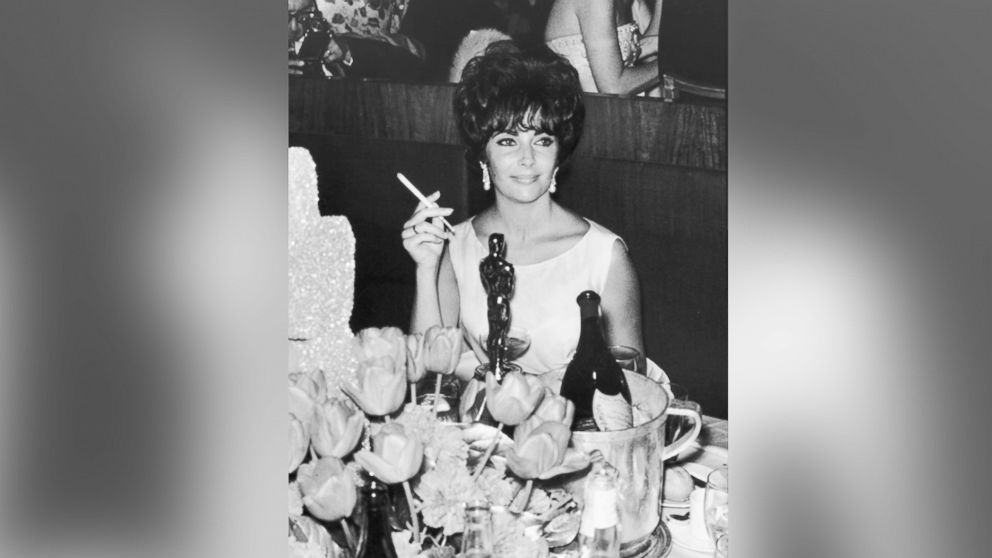 It took a very long time -- you do the math -- for the red carpet to reach Hollywood. Sid Grauman took credit for bringing the red carpet to Hollywood when he used one to open his Chinese Theatre in 1922.
Thirty-nine years later the red carpet made its debut at the 33rd Academy Awards held April 17, 1961, at the Santa Monica Civic Auditorium. That night, both Elizabeth Taylor and Burt Lancaster walked the carpet and eventually took home the top awards for best actress and best actor respectively.
Still, people watching at home wouldn't know it was an actual red carpet until five years later. That's when technology caught up with the Oscars and they were broadcast in color for the very first time.
Stored rolled in a Los Angeles facility during the off season, the carpet is laid down days before the ceremony, immediately upgrading the awards.
Rossman explains this phenomenon by comparing the Oscars to the awards ceremony for the Nobel prizes.
"Both the Nobels and the Oscars are both very prestigious awards, but the emphasis is much more on the award with the Nobels," he said. "I've never watched a televised Nobel prize [ceremony], but I often read articles on who won and why.
"That's how little I care about the spectacle. It's really about the award itself," Rossman continued. "Whereas, the Oscars, if next year it was switched to just having a press release [sent to media] saying ... here's who won, we'd be like, 'Wait a minute! We didn't get the Oscars!'"
Rossman argues that the red carpet has become, in some instances, just as influential as the awards show itself because they are broadcast on many networks as opposed to the actual awards show, which has been broadcast exclusively by ABC since 1976.
Last year, ABC renewed its contract to exclusively broadcast the Academy Awards through 2028 when the awards show will mark its 100th anniversary.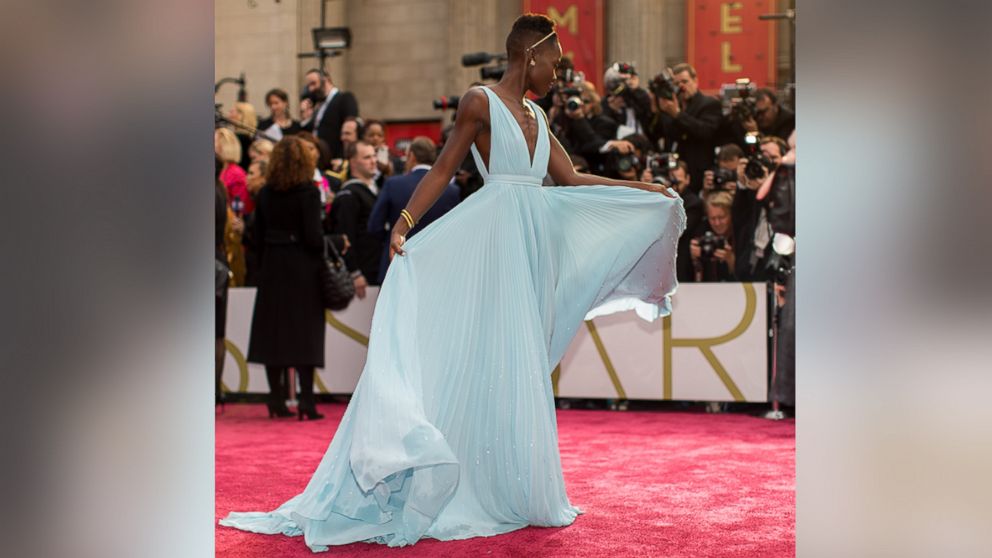 There's also another aspect of the red carpet that brings people in. Diamonds and aesthetically pleasing dresses that sweep down the corridor.
Although media outlets only get about 90 seconds with the world's biggest stars, one question -- introduced by comedienne and former red carpet mainstay Joan Rivers -- always gets asked: "Who are you wearing?"
Editor-in-Chief of Yahoo Style Joe Zee called the Oscars red carpet the "ultimate holy grail. You're talking about the biggest entertainment event of the year."
The stylist continued that the red carpet allows people back home to participate in an awards show in which the winners are only decided by the Academy.
"Everybody loves to sit there and say 'I love [this look]' or 'I don't love this,'" Zee told ABC News. "Social media has allowed people to be the critic for everyone and they actually have fun with that."
It also shines a light on an otherwise male-dominated awards ceremony, reflective of a male-dominated Hollywood.
According to USC Annenberg's 2016 annual report on diversity in entertainment, women made up only 28.7 percent of all speaking roles in 109 films released in 2014.
Gossman says the red carpet helps to "feminize the awards because women's fashion tends to be more interesting than men's fashion. Whereas the actually awards tend to skew towards men."
Still, former "Fashion Queens" host Bevy Smith said actresses are using the red carpet to discuss more than just superficial talking points. She pointed to the #AskHerMore social media campaign in 2014, when critics pushed TV hosts to ask actresses about more than just who they were wearing.
"You saw that uproar," Smith, who now hosts her own radio show, Bevelations, told ABC News. "Women are now using the red carpet...as an opportunity to talk anout pay inequality and women's rights overall. The red carpet has become a really great space and platform in Hollywood."