'Dancing With the Stars' 2015: Nastia Liukin, Derek Hough Prep for Crazy Cross-Country Schedule
The Russian-born gymnast, 25, is paired up with five-time champion Derek Hough.
February 24, 2015, 5:52 PM
— -- Olympic gymnast Nastia Liukin is headed to the "Dancing With the Stars" ballroom for season 20 and she already has two things in common with her professional partner, Derek Hough: Five championship titles and a jam-packed schedule.
The Russian-born gymnast, 25, is paired up with five-time champion Derek Hough, the 29-year-old pro dancer who holds the record number of wins in the show's history.
"I couldn't have been paired with a better partner," the five-time Olympic medalist said of Hough. "I am so excited. I have been a fan of the show and a huge fan of Derek. Just his creativity and the choreography and just, all around as a whole, I am so excited."
The duo is a top contender among the celebrities dancing in season 20 of the hit ABC show in which athletes have fared well in past seasons, including Olympic ice dancers Meryl Davis and Charlie White, NFL receiver Hines Ward, football player Donald Driver, and fellow gymnast Shawn Johnson, who partnered up with Hough in the all-star season.
FULL LIST: See All of the Season 20 Celebrities!
FULL LIST: Season 20 Pro Dancers Announced
PHOTOS: Get to Know the Season 20 'Dancing' Pros!
Liukin insists her gymnastics skills on the balance beam and uneven bars won't necessarily give her an edge in the ballroom.
"I definitely have a gymnastics background, but I have never had a dance class in my entire life ... so he's in for a treat," Liukin said on "Good Morning America" today live from New York after the entire celebrity cast was revealed.
Hough's return is also a huge surprise for fans since he previously announced he would not return to perform in the Radio City Spring Spectacular. Hough will be on both shows at once and the duo will fly back and forth between New York and L.A. every week to make their schedules work.
"This all happened literally two days ago," Hough said. "I will be doing the show in New York and flying back and forth to do the show ['Dancing With the Stars'] on Mondays. She is going to school at NYU so it worked out perfectly. It all was very serendipitous. We will practice [here in New York City] and Radio City will be practicing."
Liukin is studying sports management at NYU and will be juggling school and the show simultaneously.
"I have about a year left of school and ever since I finished my competitive career that's always been a big goal," she said. "So that was kind of my first thing: I would love to do this, but I can't just drop a semester. So, I have to go to class right from here. So we'll fly Sundays, take the red eye back Monday. He'll go to his show Tuesdays and I'll go to class."
Despite the challenge of a cross-country lifestyle, Hough says he's grateful that people "moved mountains" to make season 20 a reality.
"I had a little heartbreak not being able to a part of the 10th anniversary, the 20th season. It's such a huge milestone for 'Dancing With the Stars.' It's my family, so I wanted to be a part of it," he said on "GMA." "I'm so glad we made it happen. Let's make it the best season ever."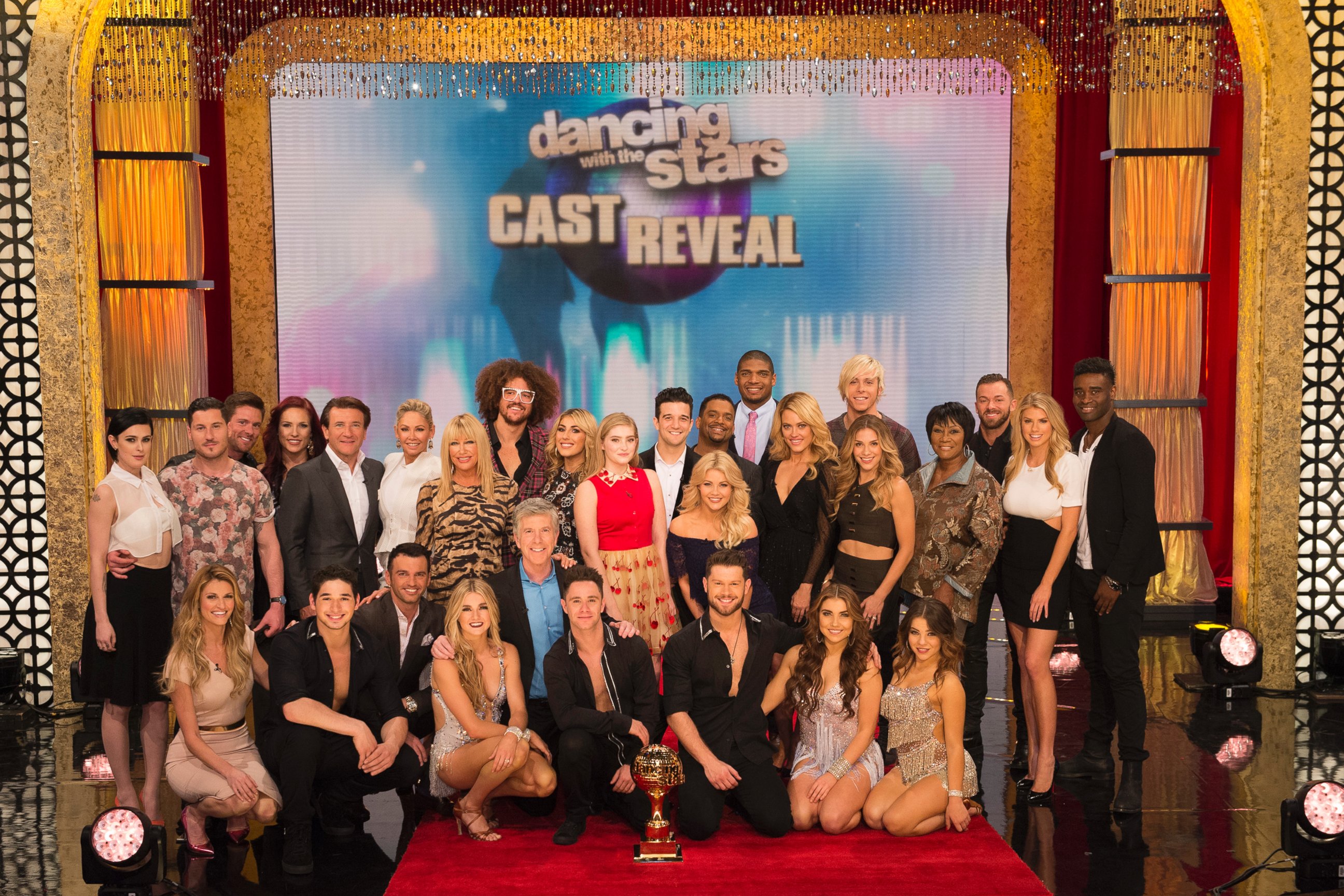 Co-hosts Tom Bergeron and Erin Andrews announced 11 celebrities who will be vying for the mirror ball trophy today on "Good Morning America" live from Los Angeles. Hough and Liukin were live on "GMA" from New York.
Another celebrity competitor who will dance with pro Whitney Carson and will be named ahead of the March 16 premiere, which airs at 8 p.m. ET on ABC.
See Photos and Learn More About the Season 20 Celebrity Cast!