David Letterman calls President Donald Trump 'ignorant'
The late-night icon said Trump's ignorance is "insulting to America."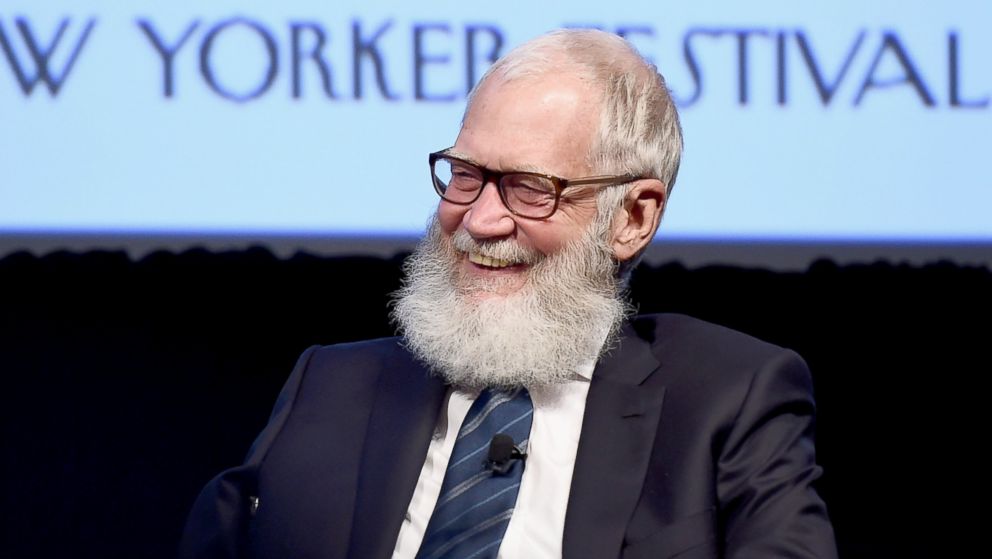 — -- David Letterman retired from late-night television in 2015, but that doesn't stop him from thinking about how he'd handle the Trump administration were he still on the air.
During his 33 years on late-night television -- including on "Late Night with David Letterman" and the "Late Show with David Letterman" -- Letterman interviewed now-President Donald Trump many times, but said it was mostly for laughs.
"He was a joke of a wealthy guy," he told Vulture. "We didn't take him seriously. He'd sit down, and I would just start making fun of him. He never had any retort. He was big and doughy, and you could beat him up. He seemed to have a good time, and the audience loved it, and that was Donald Trump."
Now, however, Letterman said his feelings have changed.
"In addition to every other thing that's wrong with the Trump, he's ignorant in a way that's insulting to the office, insulting to America, insulting to human rights, insulting to civil rights, insulting to John Lewis," said Letterman.
Letterman was referencing Trump's attacks on Congressman and civil rights icon John Lewis, which came after Lewis said he would not attend Trump's inauguration. Trump took to Twitter and said Lewis was "all talk, talk, talk -- no action or results," despite the fact that Lewis was beat by police while marching for voting rights in Selma, Alabama, at the height of the civil rights movement.
"Holy God. First of all, because I'm always thinking about myself, I think, 'I was about John Lewis' age when he marched across the Edmund Pettus Bridge. Would I have had the guts to do that?'" Letterman said, adding that Trump's Twitter comments "broke my heart" and that Trump "ought to have known better than that."
He also criticized the Trump administration for reversing Obama-era guidance directing schools to allow transgender students to use bathrooms that match their gender identity.
"I just think, 'Are you kidding me?'" Letterman said. "Look, you're a human, I'm a human, we're breathing the same air. We have the same problems. Who ... are you to throw a log in the road of somebody who has a different set of difficulties in life?"
Letterman said he ultimately thinks people need to stop focusing on every single thing Trump tweets and focus on the bigger picture.
"Let's instead find ways to rebuild what is rational," he said.