LONDON — -- Kensington Palace, home to the Duke and Duchess of Cambridge and Prince Harry, will be opening its palatial doors to a new dazzling exhibition called "Fashion Rules: Restyled." The exhibit is organized by the charity Historic Royal Palaces (HRP) and takes visitors into the wardrobes of three famous royal women: Queen Elizabeth, Princess Margaret and Diana Princess of Wales.
"The exhibition looks at the unofficial rules of royal dressing in a way many of the considerations that a designer or a royal individual will take into consideration when getting dressed in the morning," senior curator Deirdre Murphy told ABC News.
Mounted on the walls of the exhibition rooms are sketches with fabric samples pinned to each sketch alongside notes recording conversations between the designer and the women.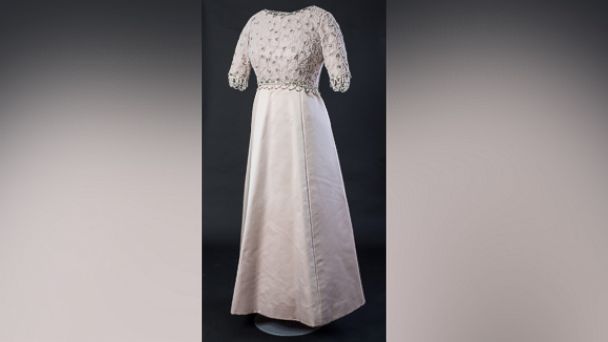 There are eighteen couture gowns on display in five rooms including some of Diana's most iconic dresses. One of them is a bottle green double-breasted velvet dress with beautifully detailed diamante buttons created by British designer Catherine Walker. In 1997 Diana was photographed wearing it for the famous Vanity Fair photo shoot by Mario Testino.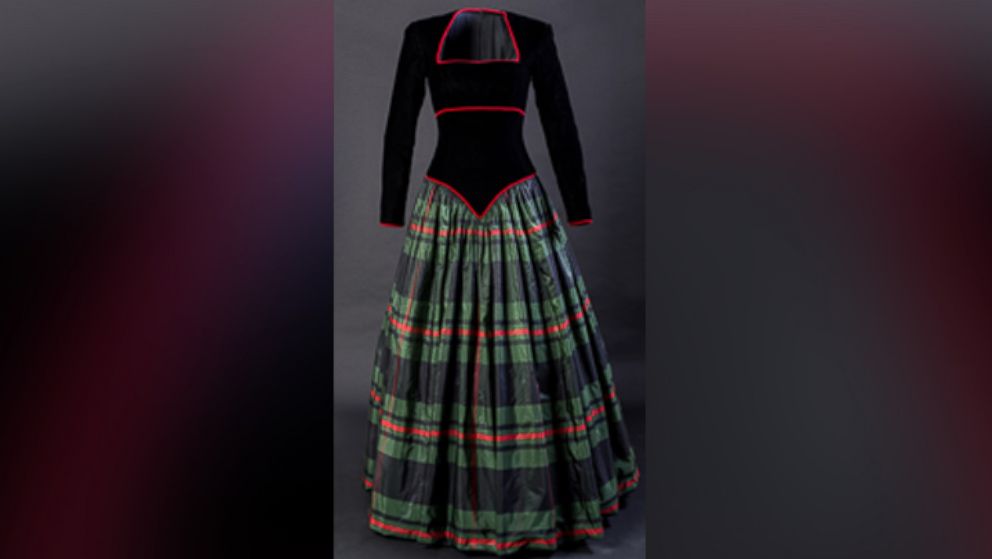 "Catherine Walker was one of Diana Princess of Wales' favorite designers and she really helped to develop that very sleek elegant streamlined sophisticated look for the Princess of Wales for the 1990s and late 1980s," Murphy told ABC News.
A sophisticated, one-shouldered navy blue dress with gold rope detailing that Diana wore to a private occasion is also on display. The dress style became her signature look and shows off Diana's more sleek style.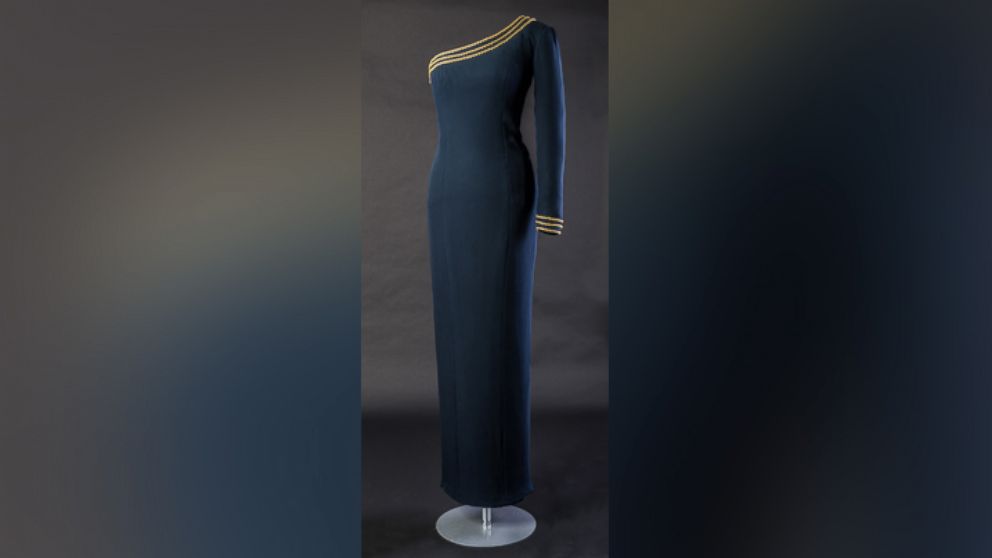 "She did have a daring side the way she dressed but she also dressed within a long standing royal tradition," Murphy said.
A memorable dress worn by the princess is another Catherine Walker creation: a black velvet bodice and voluminous tartan ball gown skirt.
And there is the off-the-shoulder salmon pink evening frock with a long tunic style bodice the princess wore to the reopening of the Savoy theater in 1993.
Diana's rules for dressing throughout the 1980s and 90s included wide shoulders and shoulder pads, dresses with dropped waists and bold trimmings to a more streamlined, elegant look. Perhaps the best description of her style comes from Catherine Walker.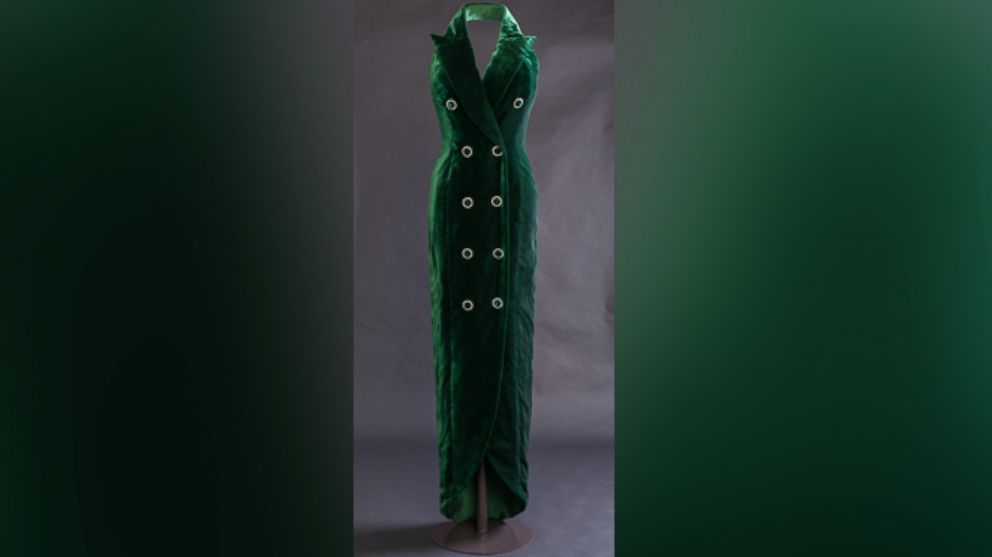 "[Walker} felt for the princess that she needed to design a dignified show stopper. I think that's a very nice way of putting that sort of tension between something that is really really glitzy and red carpet magnificent dress and on the other hand dignified adhering royal tradition," Murphy told ABC News.
The exhibition also features film and photographs capturing the women wearing the dresses at various famous occasions. One of them is the dress the queen wore to a state visit to France in 1972 and in her 1977 Silver Jubilee portrait. It is a heavily beaded bodice covered with two layers of chiffon embroidered with small pearl beads and diamante detailing. The evening gown is also iconic because it was famously used by the sex pistols for their "God Save the Queen" single and later on immortalized by Andy Warhol in his screen prints of reigning Queen Series.
The exhibition continues until January 2017.