'Dick Van Dyke Show' actress Rose Marie has died at 94
The actress was 94 years old.
December 28, 2017, 8:35 PM
— -- Actress Rose Marie Mazetta, better known as Rose Marie, died on Thursday in Van Nuys, Calif., according to a post on her official website.
She was 94 years old.
Known for her raspy voice, Rose Marie got her start in Hollywood when she was just 3 years old, and went on to appear in some of the earliest talking films, including the 1929 short, "Baby Rose Marie the Child Wonder." However, she is perhaps best known for her work in television, appearing regularly on the hit TV show "Hollywood Squares," and starring as comedy writer Sally Rogers on "The Dick Van Dyke Show." The actress, who earned two Emmy nominations for her work on the sitcom, told Vanity Fair last month that she and her acting partner, Morey Amsterdam, made the same salary.
"I think everybody decided I was the first women's libber because of that show. I've had many girls tell me, 'Because of you, I became a writer. You gave me the inspiration,'" she said. "And I'm very proud of that."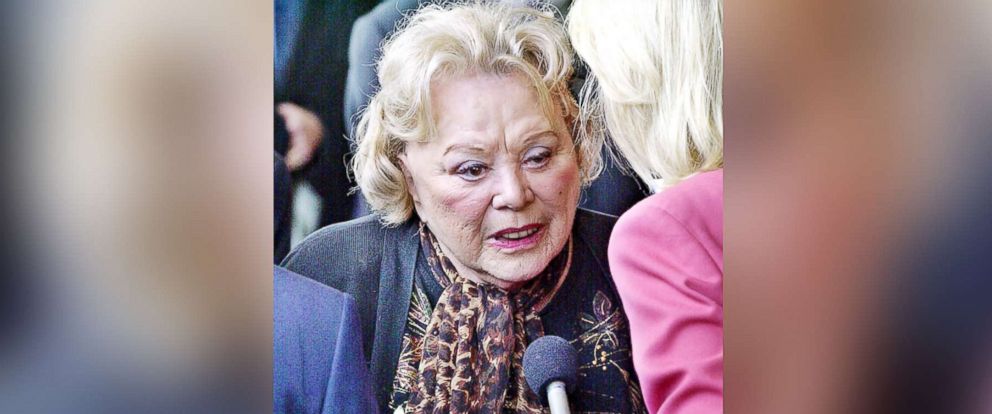 After "The Dick Van Dyke Show," Rose Marie went on to appear on "The Doris Day Show" for a few years and toured nightclubs with Rosemary Clooney, Helen O'Connell and Margaret Whiting in an act called "4 Girls 4." She worked consistently for decades, appearing in series including "Murphy Brown," "Hardball," and "The Hughleys." The actress, who received a star on the Hollywood Walk of Fame in 2001, released her memoir, "Hold The Roses," in 2006. Earlier this year, a documentary about her life and career, "Wait For Your Laugh," premiered.
Rose Marie, who was married to musician Bobby Guy until his death in 1964, is survived by their daughter, Georgiana Marie, and son-in-law, Steven Rodrigues.