Ed Sheeran picked up his guitar and performed a mash-up of his songs and Marvin Gaye's as he tried to demonstrate how common the four-chord progression was for his hit "Thinking Out Loud."
The micro-concert came Monday as Sheeran continued his testimony at his copyright infringement trial.
Sheeran has been accused of copying the sheet music for "Let's Get It On" by the family of the song's late co-writer, Ed Townsend.
"Did you copy anything from 'Let's Get It On' when you wrote 'Thinking Out Loud?'" defense attorney Ilene Farkas asked.
"No," Sheeran replied.
"Were you thinking about 'Let's Get it On?'" Farkas asked.
"No," Sheeran answered.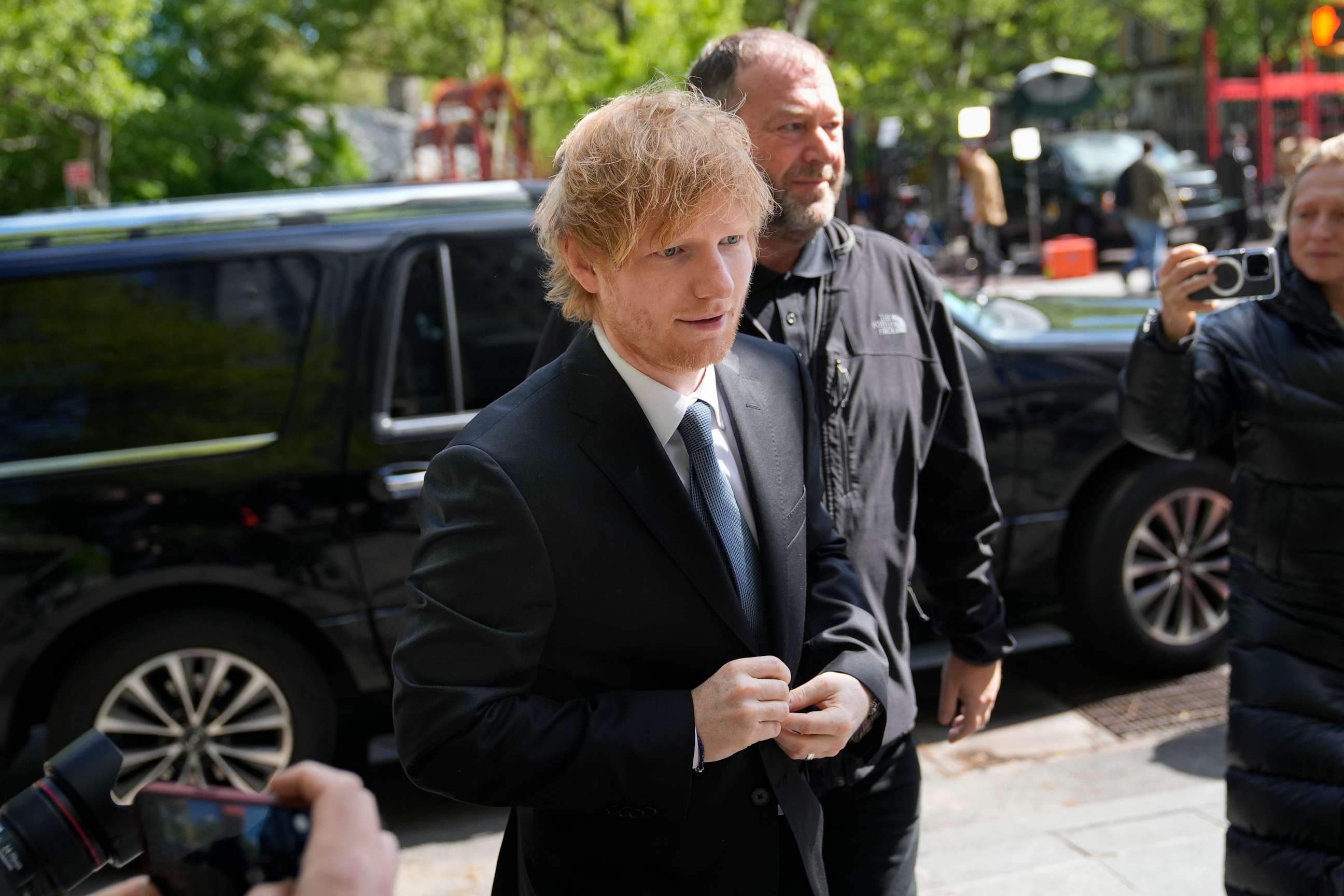 He testified his producers came to refer to "Thinking Out Loud" as Sheeran's Van Morrison tune because of the similarities and influence Sheeran said the Northern Irish singer provided.
Sheeran also played some of "Thinking Out Loud" on Thursday, the most recent day of the trial, when he discussed its creation process. The song was co-written by singer-songwriter Amy Wadge in February 2014, he testified, saying he heard her playing some chords from another part of the house and telling her they needed to use it for a song.
This isn't the first time either man's music has been the center of a copyright trial. Sheeran won a copyright infringement case last year involving "Shape of You," while Gaye's heirs, who are not involved in this current lawsuit, won a case in 2015 against Robin Thicke and Pharrell Williams involving "Got to Give it Up."