Elisabeth Hasselbeck is back ... for a limited time only.
Hasselbeck, who has been on maternity leave since the birth of her son Isaiah Thomas Hasselbeck in August, will take a brief break Friday, Sept. 25, from mommy duty to appear via Skype on "The View" for the first time this season.
During Hasselbeck's absence, "The View" has featured some memorable guest co-hosts.
Meghan McCain, daughter of 2008 Republican presidential contender Sen. John McCain, R-Ariz., appeared alongside former Gov. Rod Blagojevich and his wife, telling the impeached politician he was "ballsy".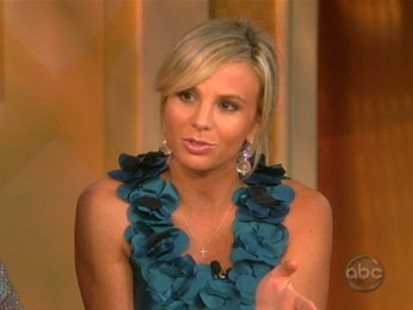 Kate Gosselin, mother of eight and undergoing a very public divorce from her reality star husband, Jon Gosselin, told 'The View' that the separation is "difficult".
And there's more to come. Upcoming 'View' co-hosts include Alexandra Wentworth, an actress and comedian who is also the wife of ABC News' senior Washington correspondent and anchor of "This Week" George Stephanopoulos, Mika Brzeninski of "Morning Joe," Grammy winner Gloria Estefan and former co-host Lisa Ling.
"The View," co-hosted by Barbara Walters, Whoopi Goldberg, Joy Behar and Sherri Shepherd, also announced Monday that "American Idol" judge Kara DioGuardi will co-host Oct. 15.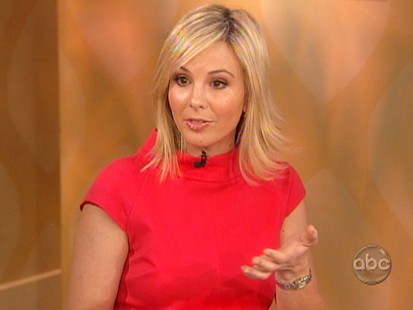 Hasselbeck is expected to return to the show full-time following her maternity leave.