A staggering 130 films will be released between now and Dec. 31. Let's face it, many of them will not be worth your time or money. But there are some films you won't want to miss.
Interested in
Popcorn?
Add Popcorn as an interest to stay up to date on the latest Popcorn news, video, and analysis from ABC News.
Film critic Peter Travers, who is host of ABC News' "Popcorn With Peter Travers," shares his top fall picks.
"Mother!"
Jennifer Lawrence and Javier Bardem team up for this new psychological thriller from director Darren Aronofsky. The couple's relationship is tested when unexpected guests arrive at their home. Heavy hitters Ed Harris and Michelle Pfeiffer round out the star power in the film that will keep you on the edge of your seat.
WHAT TO KNOW
Peter Travers' Fall Movie Preview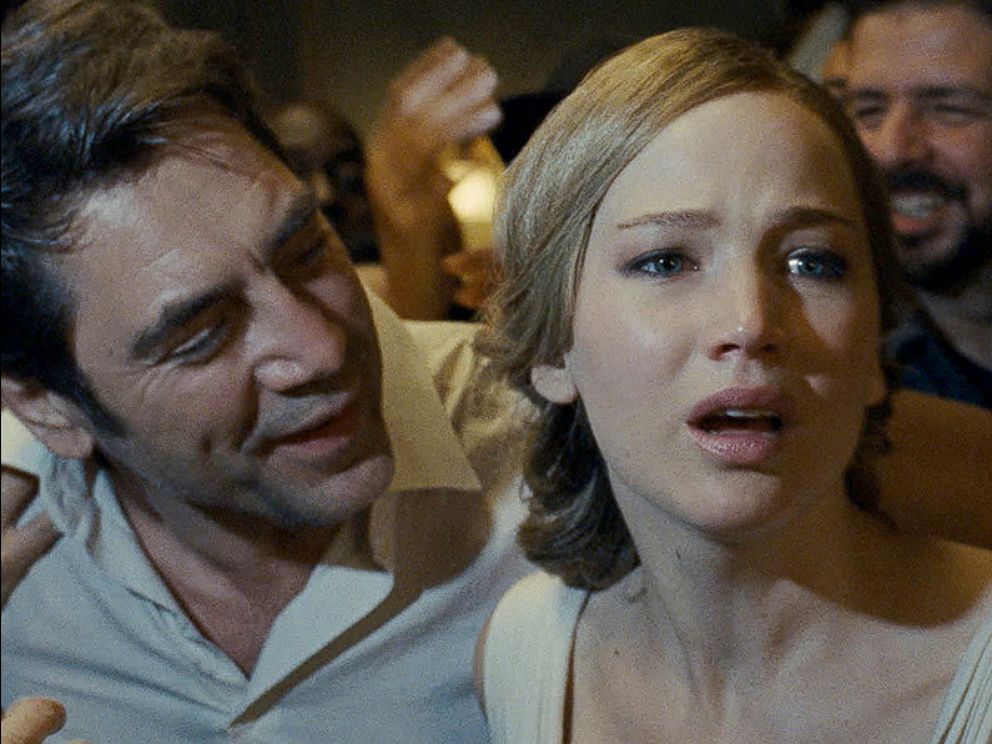 "This is a horror movie. It's hallucinatory. It's as crazy as anything I've ever seen," Travers said. "Prepare to be blown away when you see it."
"The Greatest Showman"
Hugh Jackman returns to the big screen, this time as showman Phineas Taylor, aka P.T. Barnum. This film is an original musical celebrating the birth of show business. Travers pointed out that musicals are risky, but the success of last year's "La La Land" may be a sign that moviegoers might be open to their return.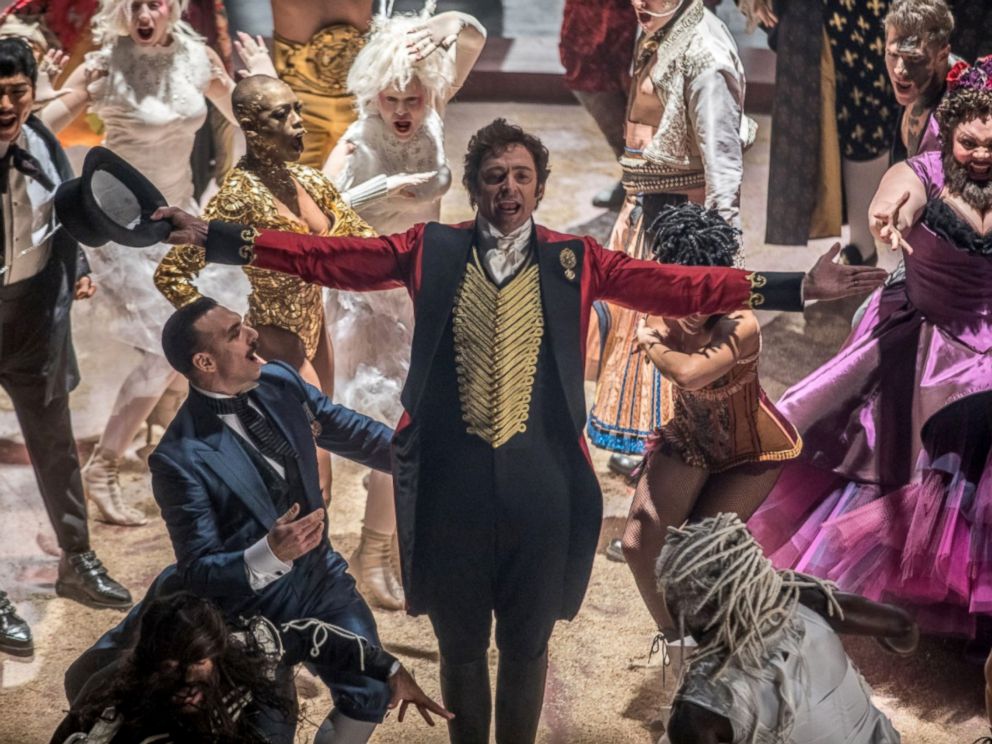 "The composers of 'La La Land,' Benj Pasek and Justin Paul, have written the music for this 19th century musical. But they've written songs that are all sounding like top 40 hits today," Travers said. "Really risky. I'm so into this."
"Star Wars: The Last Jedi"
"Star Wars: The Last Jedi" is the upcoming eighth film in the Star Wars saga. Daisy Ridley and Mark Hamill will return in starring roles.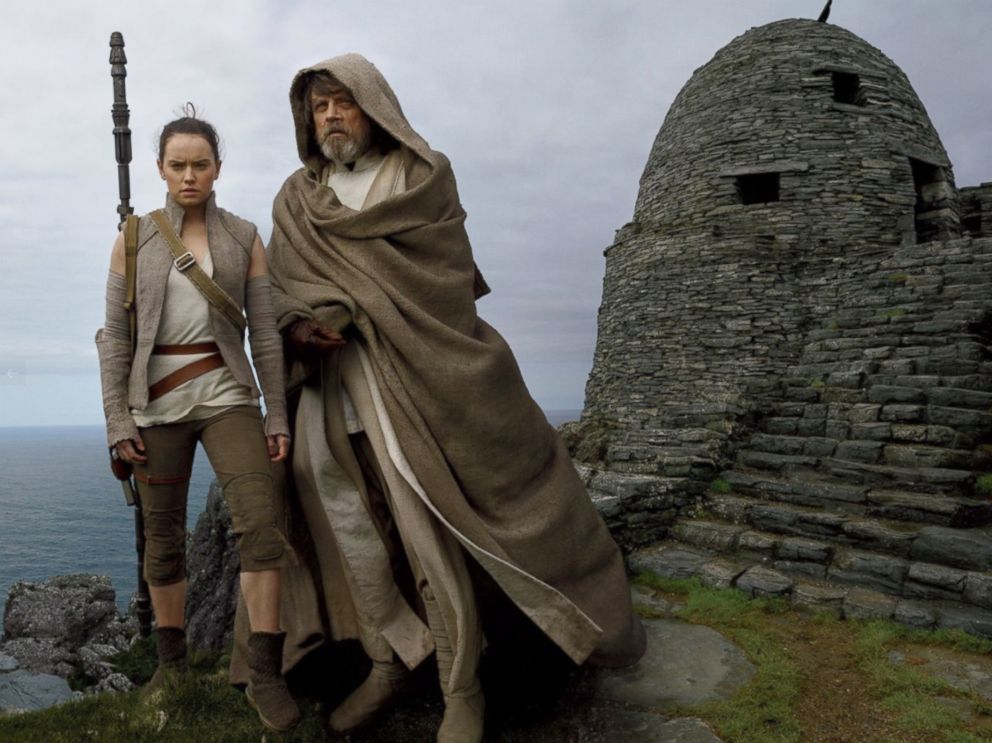 "We're all crazy about any 'Star Wars' movie. If you think you're going to beat 'Star Wars: The Last Jedi' at the box office, think again," Travers said.
"Justice League"
Ben Affleck is back as Batman in the all new "Justice League." This time he brings along friends in an effort to save the planet. Affleck's superhero buddies will include Gal Gadot, whose "Wonder Woman" became became the summer's top-grossing film, crossing the $400 million mark at the domestic box office.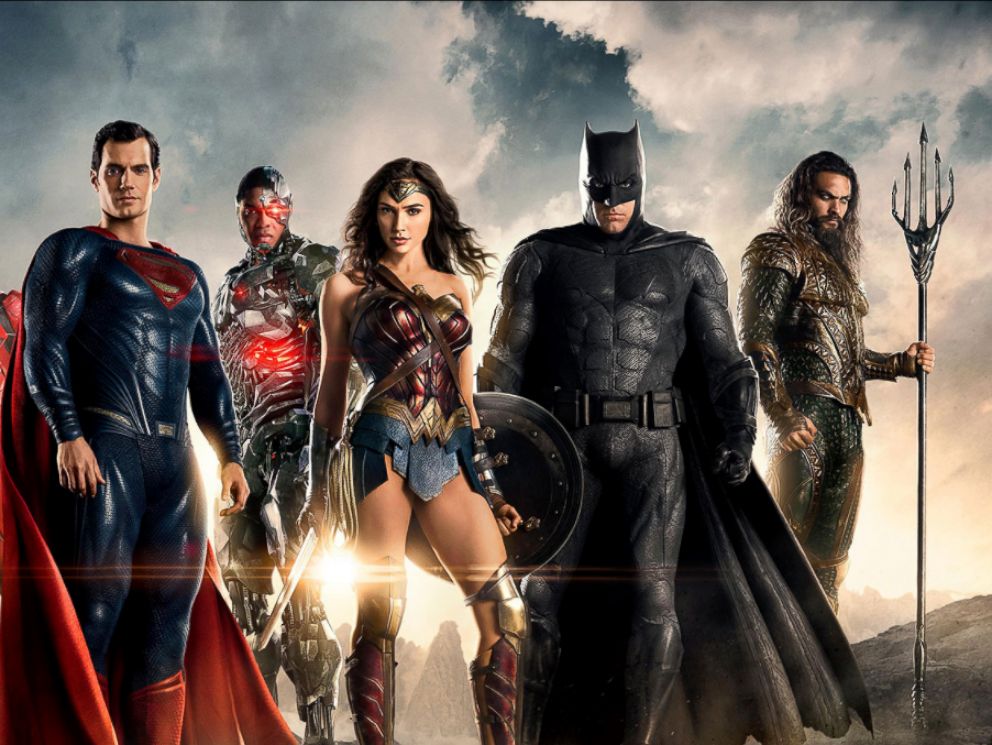 Travers said, "In addition to her, we have The Flash played by Ezra Miller and Aquaman played by Jason Momoa. So we have new people and they all sound like they're having fun which nobody had during 'Batman v Superman.'"
"Thor: Ragnarok"
Chris Hemsworth is back as the superhero Thor.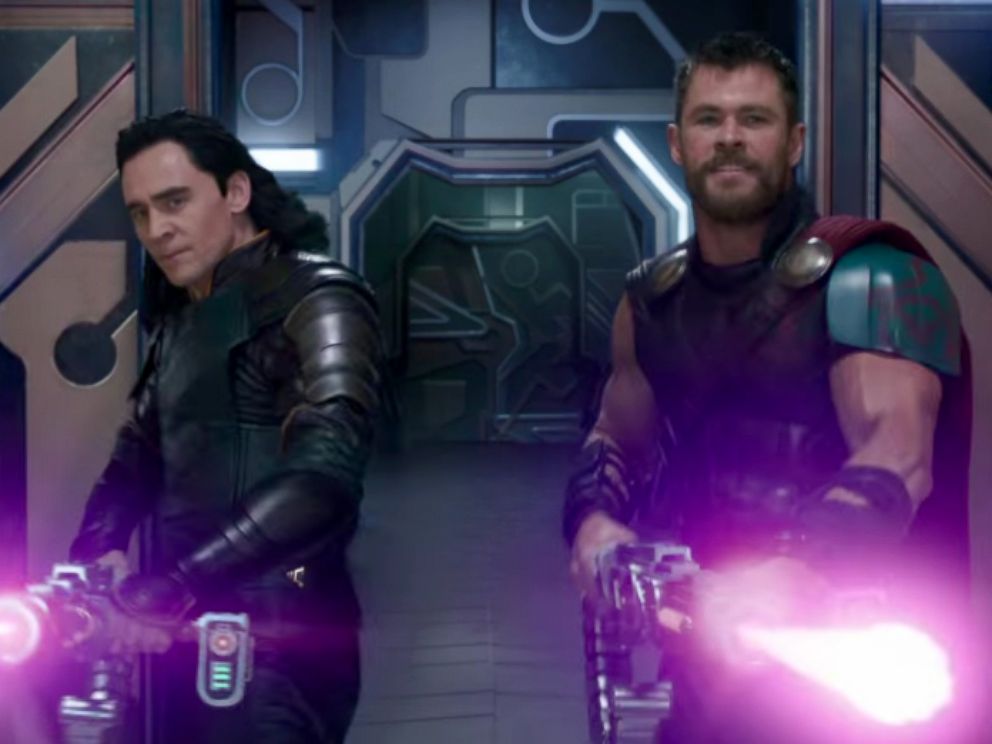 "Thor is just not fighting with Loki this time. He's got his old buddies. But he's also got the Hulk showing up," Travers said, "and all of all people, Academy Award winner Cate Blanchett coming in as the Goddess of Death. So they're just just throwing money at this stuff so you will see it and get a lot for your buck."
"Blade Runner 2049"
Harrison Ford and Ryan Gosling are teaming up in "Blade Runner 2049."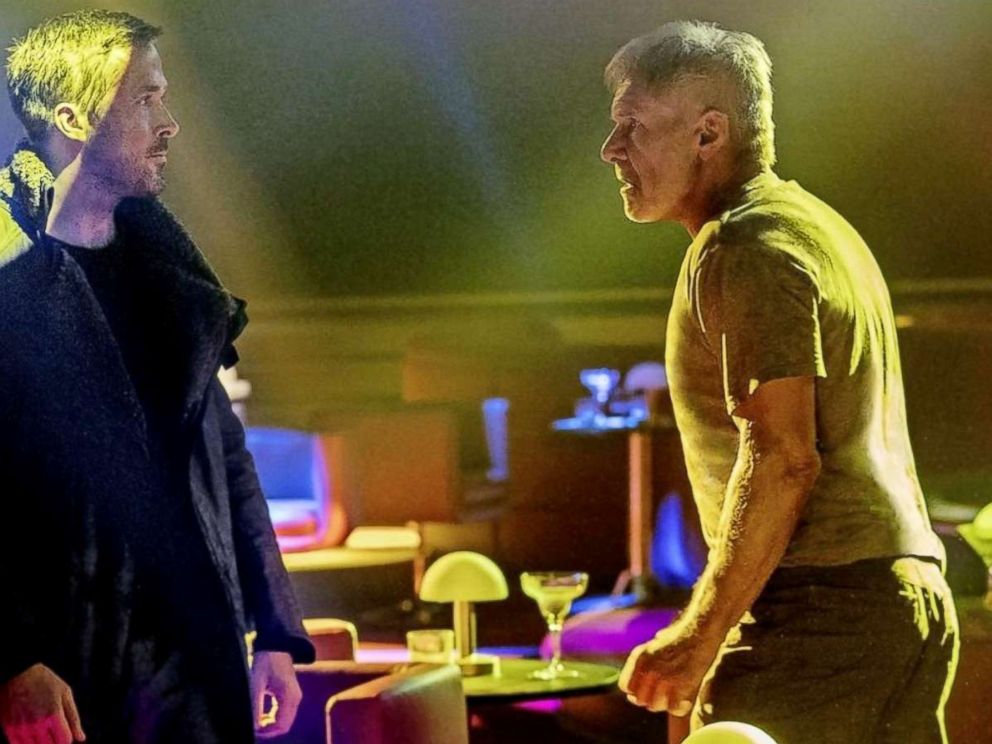 "This is a movie that when it first came out people didn't seem to know what it was," said Travers, "but when people were streaming it, they became insane about it. Now Harrison Ford is back as Deckert and Ryan Gosling joins him in this movie. And we've come into the future. I'm fascinated. I really am."
Download the all new "Popcorn With Peter Travers" podcasts on Apple Podcasts, Spotify, Google Play Music and Stitcher.
"The Papers"
This is a movie directed by Steven Spielberg. It stars Meryl Streep and Tom Hanks. It's set in the early 1970s when The Washington Post published the Pentagon Papers.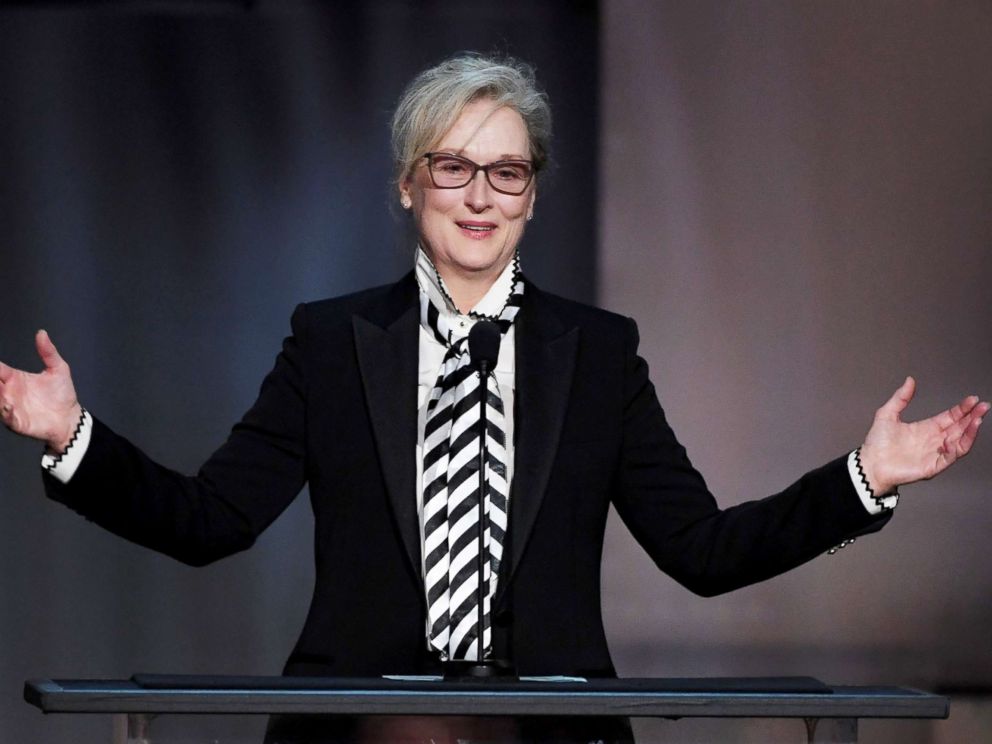 "This is a movie that I think is going to enter in all the awards consideration. Think about the timeliness of what the papers is about. Think about how that's going to especially relate to liberal Hollywood that is so completely pushed against wall by the Trump administration," Travers said.
"Last Flag Flying"
Bryan Cranston, Steve Carell and Laurence Fishburne star together in the "Last Flag Flying." The film is about three soldiers who reunite 30 years after serving together in the Vietnam War. The time together allows them to reminisce on shared memories.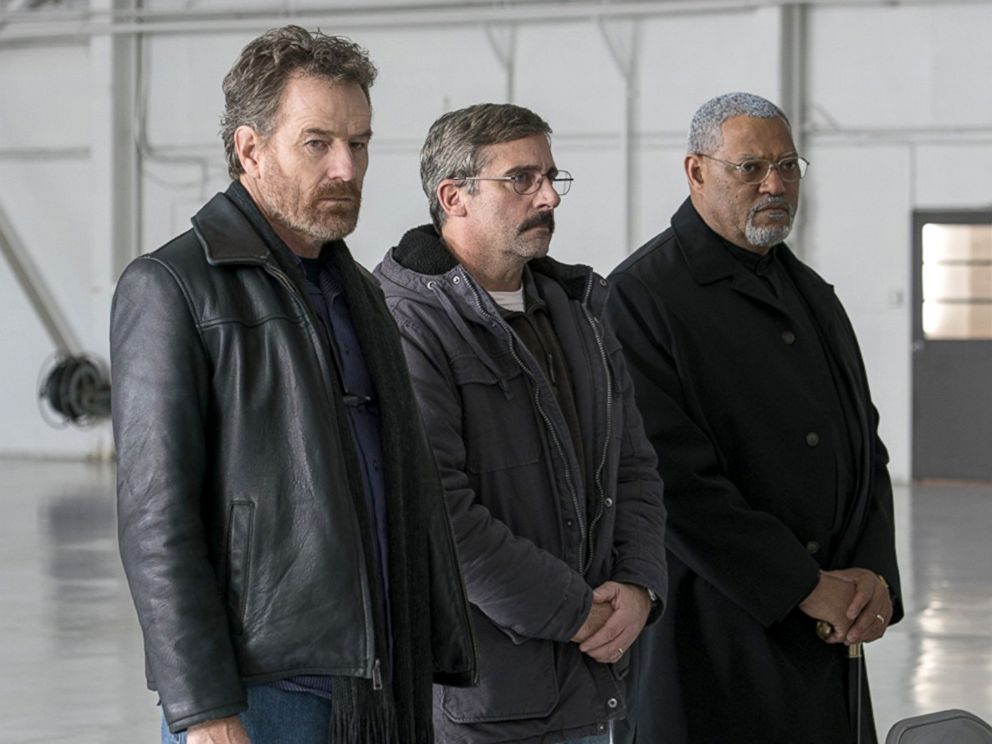 Travers said this movie will "hit you on a really personal level." He added, "When you see what these three actors do, you know that they're going to be in the Oscar race."
"Downsizing"
Expect to see a lot of Matt Damon on the big screen this fall. "Downsizing" is a comedy about people living in a world where everyone is squeezed economically. In order to relieve some of the pressures, a man and his wife join a community of miniaturized people after undergoing a process to shrink themselves.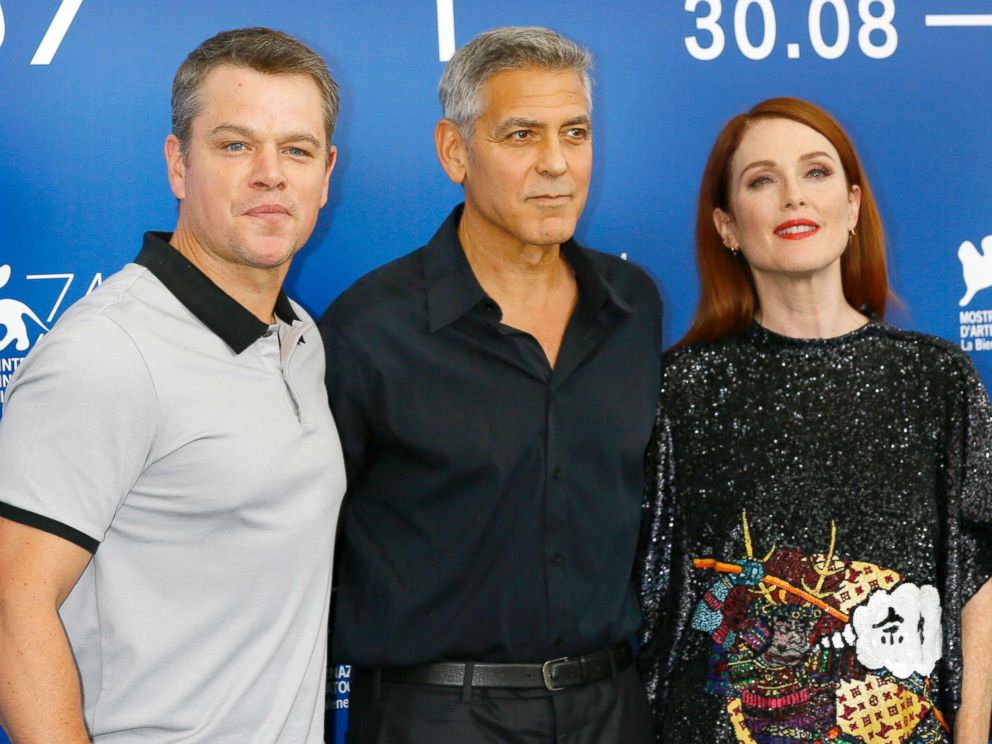 Travers calls this one "another relevant kind of satirical look at the world that we live in now."
"Suburbicon"
George Clooney is not just the father of twins. He's directing again. This time Clooney is behind the camera for the new dramedym "Suburbicon."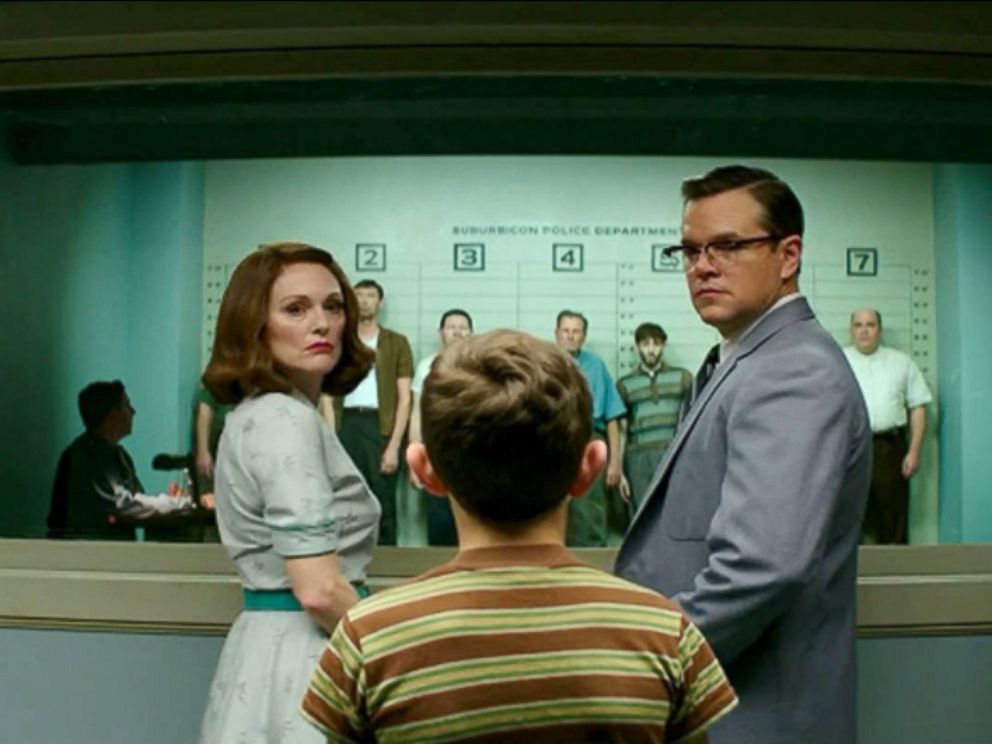 "[It's] a movie written by the Coen brothers that George Clooney has decided to direct but not star in. And Matt Damon is in it as a suburban father who has to deal with home invasion," said Travers. "And then Julianne Moore comes in as the aunt. And Oscar Isaac comes in as an insurance investigator. And we begin to see what kind of darkness is roiling under there. This is a big deal."
"Untitled Paul Thomas Anderson Film"
Daniel Day Lewis will star in the new film, "Phantom Thread," coming from director Paul Thomas Anderson. The film is set in London's fashion world in the 1950s. Earlier this year, Lewis announced his retirement, saying this will be his final acting role.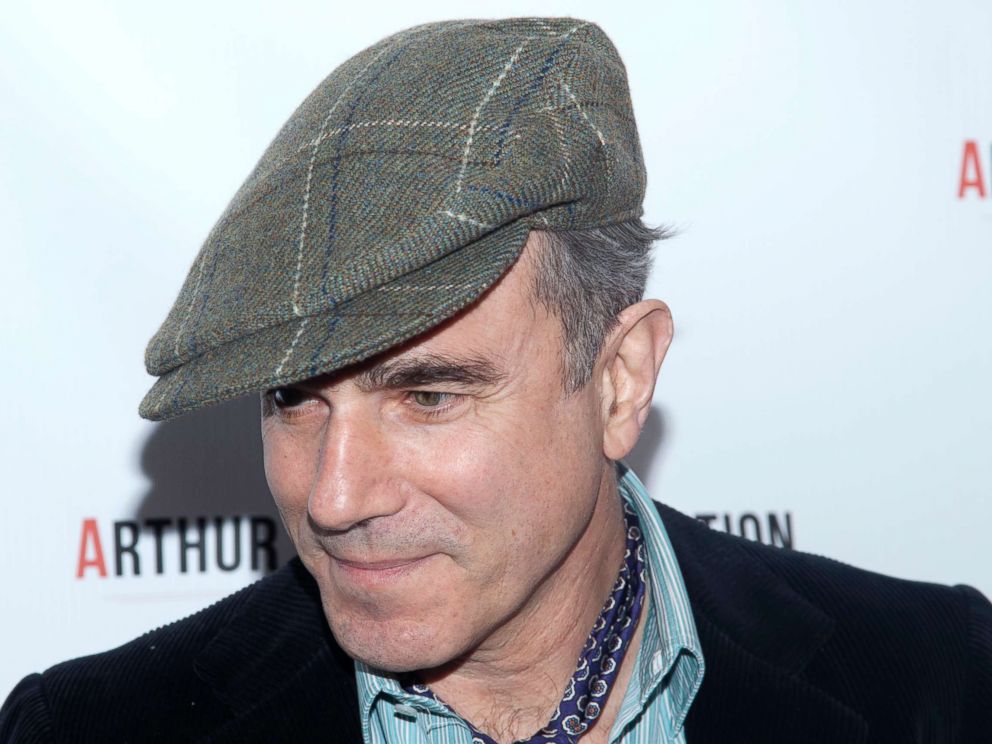 "If [Meryl Streep and Daniel Day Lewis] each are nominated, and they each win, they break records. Meryl Streep would have her fourth Oscar, which ties with Katharine Hepburn. And Daniel Day Lewis would have his fourth Oscar, not even tying anybody, but just breaking the record because nobody has ever done this."
"The Meyerowitz Stories"
Dustin Hoffman, Ben Stiller and Adam Sandler join forces for "The Meyerowitz Stories," a film about siblings gathering in New York to celebrate their father's work as an artist.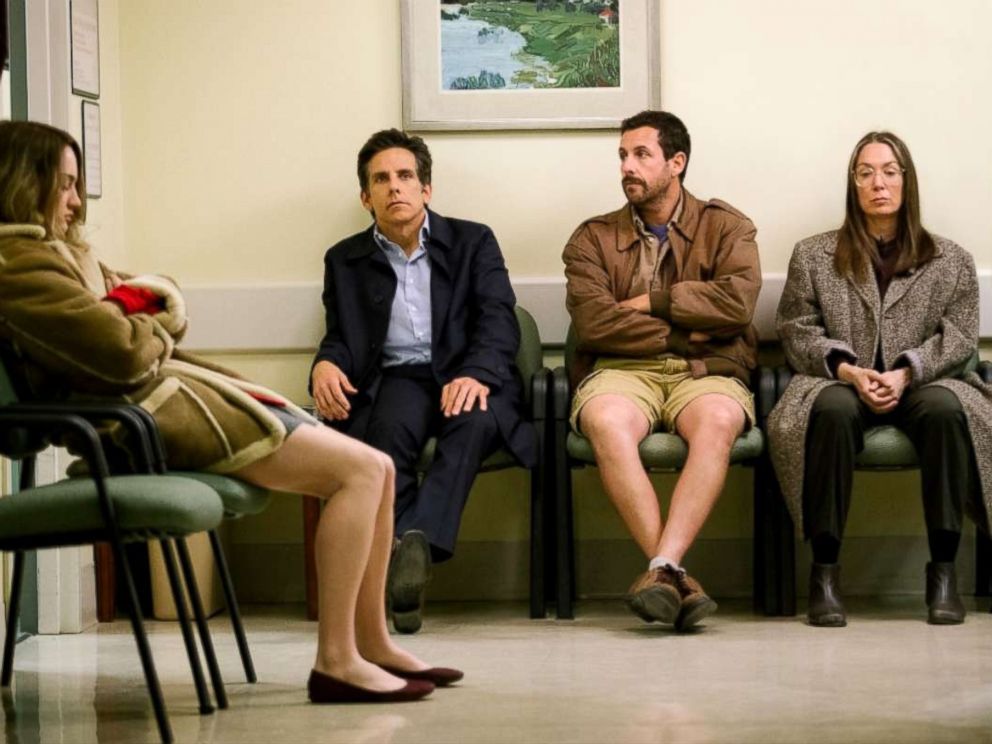 "You know who I think is going to be nominated for an Oscar this year, Adam Sandler," Travers said. "He is incredible in this movie."
"The Foreigner"
Jackie Chan returns in another action-packed thriller, starring in "The Foreigner." In the film, his daughter is attacked in an act of terrorism. And Chan plays a father determined to find the people behind it.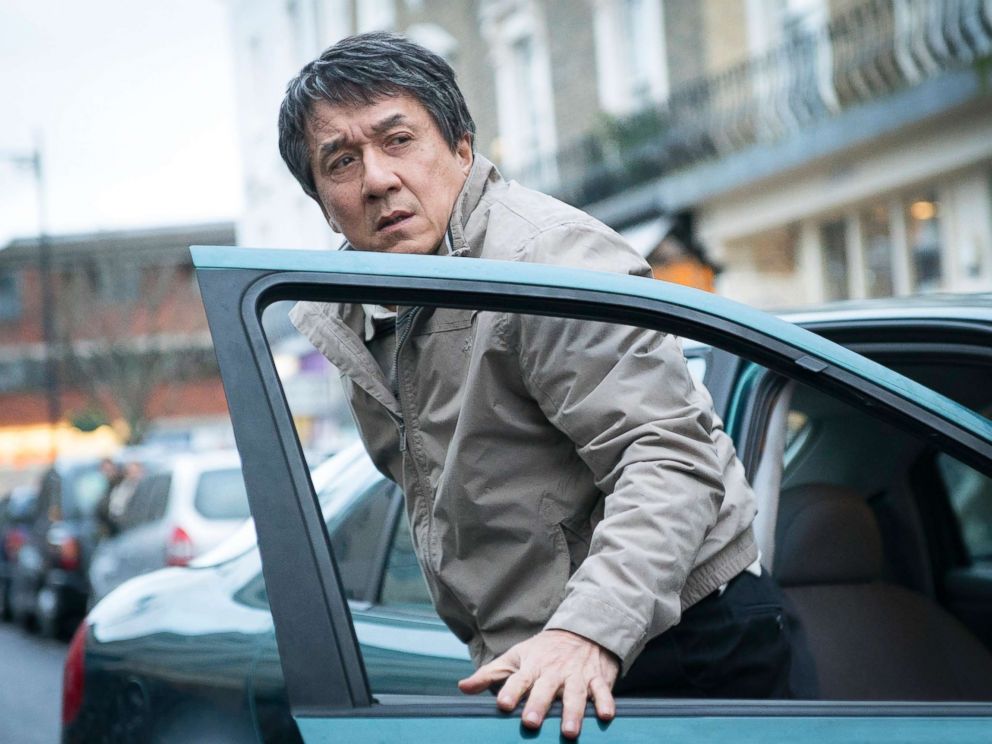 "You watch him and root for him like you can't believe," Travers said of Chan. "It is a terrific, dramatic performance where so much of it is in the eyes. But also to see him in big action sequences again. So put that on your list too."
"Coco"
Travers chose to include only one animated film in his list of top fall movies. This new Pixar film might be a welcome surprise.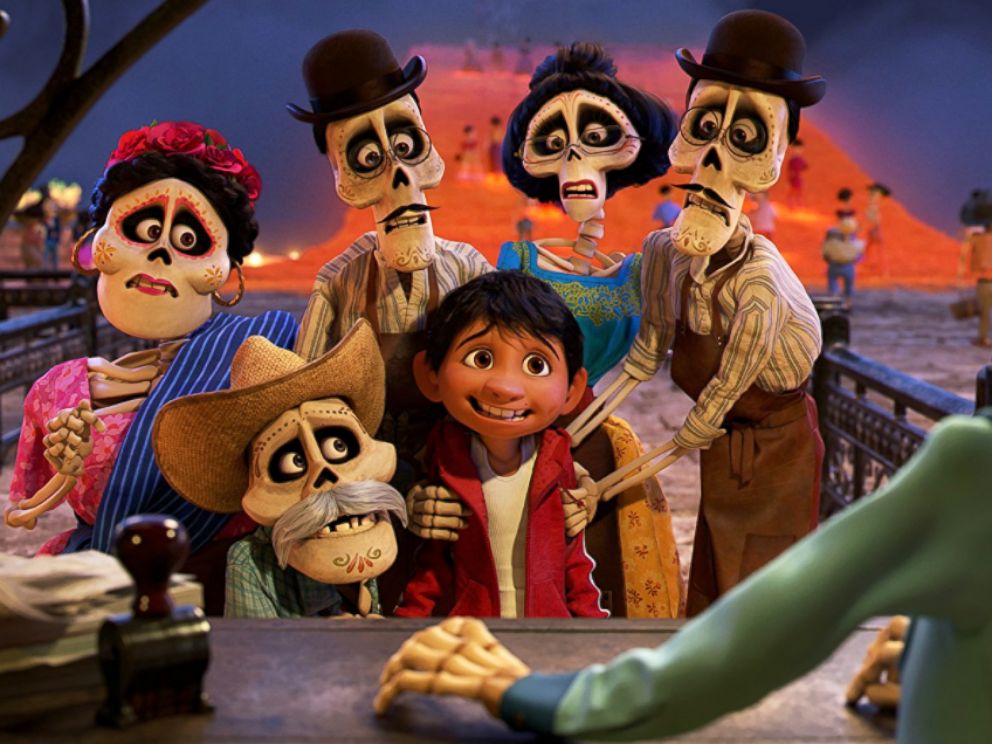 "[It's] set in the land of the dead and it has a Latino cast. It is looking at the world from a different perspective. So mark that down," he said.
"Roman J Israel, Esq"
Denzel Washington is one of the few African-Americans actors with a prominent starring role this fall. Washington will appear in "Roman J Israel, Esq."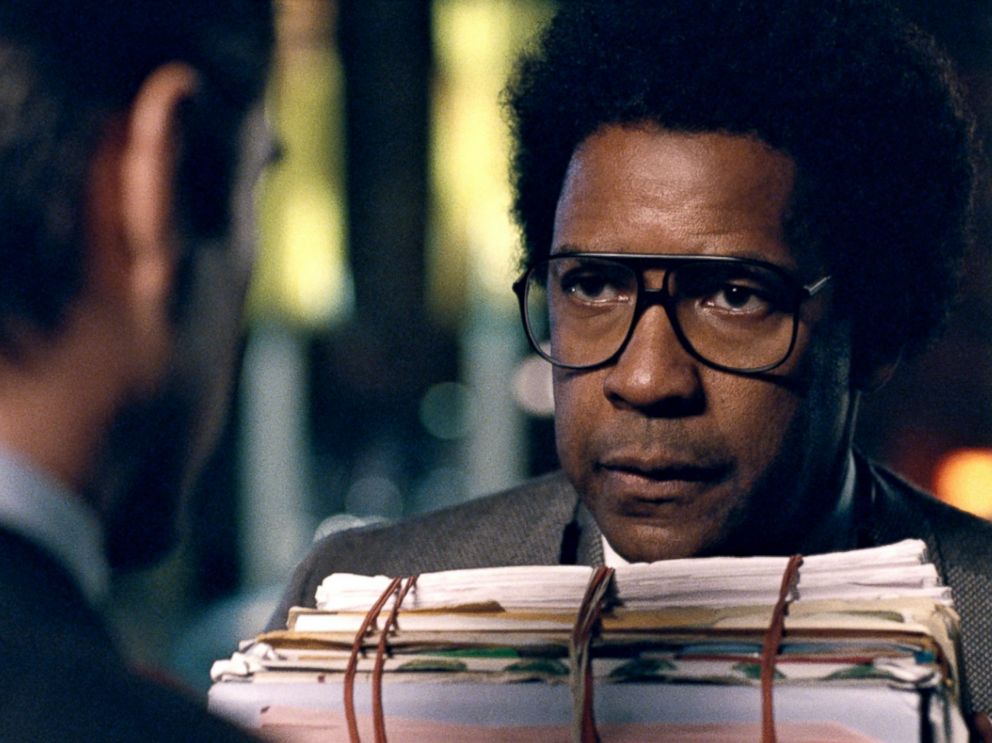 "He plays a mob lawyer figure," Travers explained. "A lot of us figured Denzel was sort of cheated with that Oscar last year that he might have won for 'Fences.' It's good to have him out there [and] directed by Dan Gilroy, the guy who got the best performance Jake Gyllenhaal has ever delivered in a movie called, 'Nightcrawler.'"
"Mudbound"
Mary J. Blige is once again proving she's much more than an amazing singer. Blige is co-starring opposite Carey Mulligan, Jason Clarke and Garrett Hedland in the period drama, "Mudbound."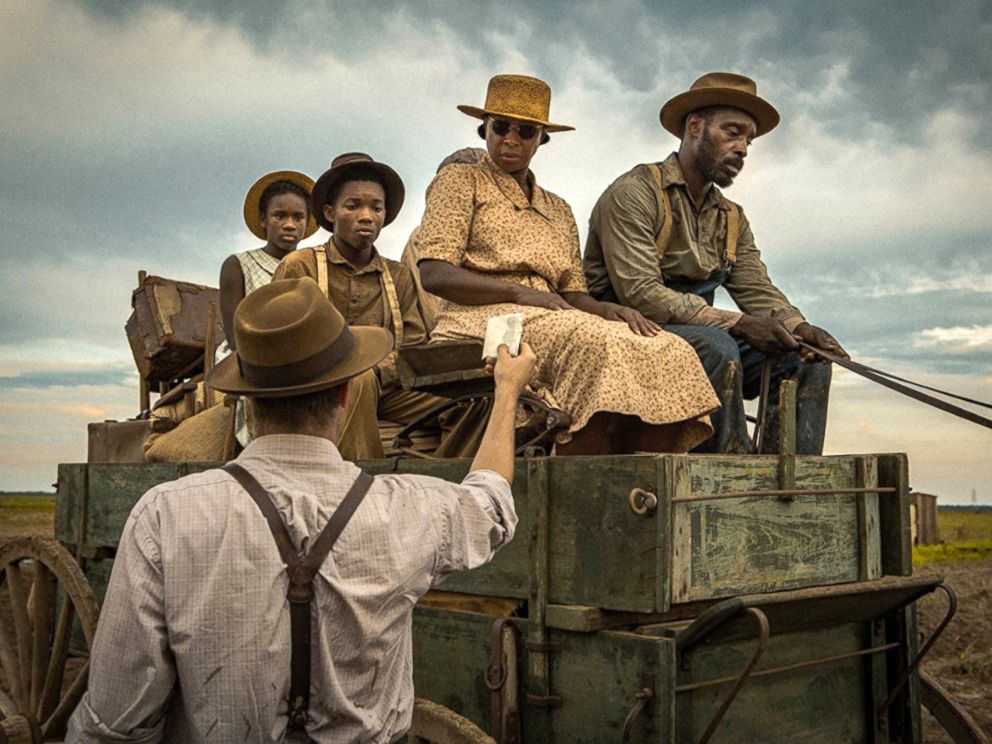 "Blige plays a Mississippi Delta mother. I'm knocked out by what she did. It's just incredible to see what she's accomplished in that movie," Travers said.
"Darkest Hour"
Winston Churchill will once again be portrayed on-screen. This time Gary Oldman takes on the role.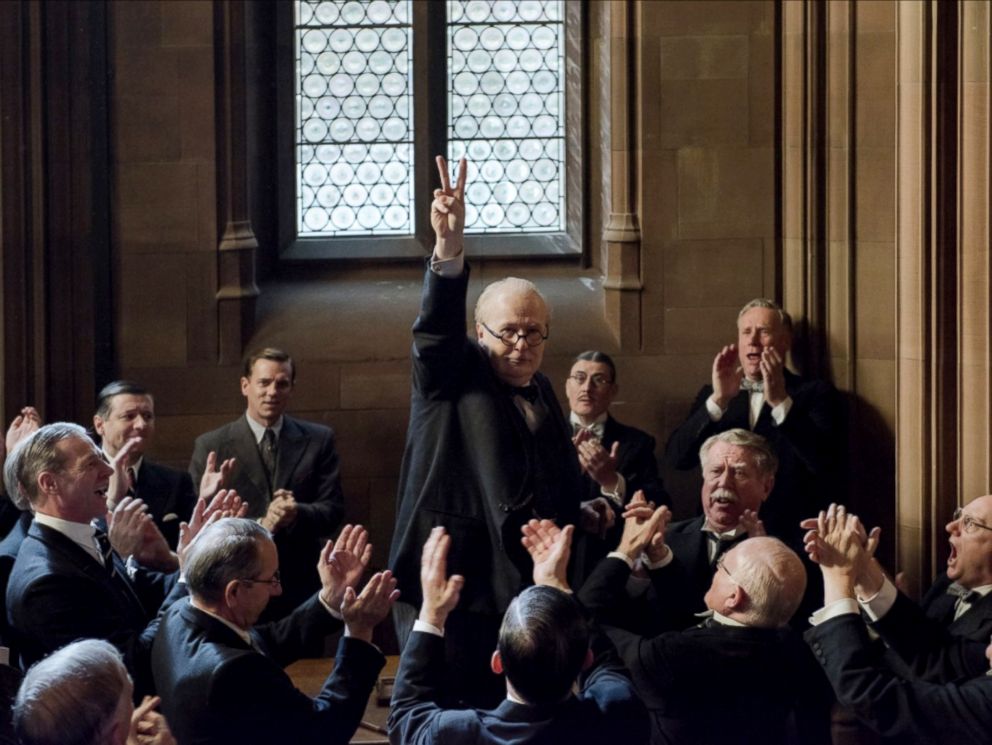 Travers said, "This particular performance that Gary Oldman is giving, nobody can disregard. He's Gary Oldman for Pete's sake! You've gotta pay attention to him."
"The Current War"
This one might surprise movie fans.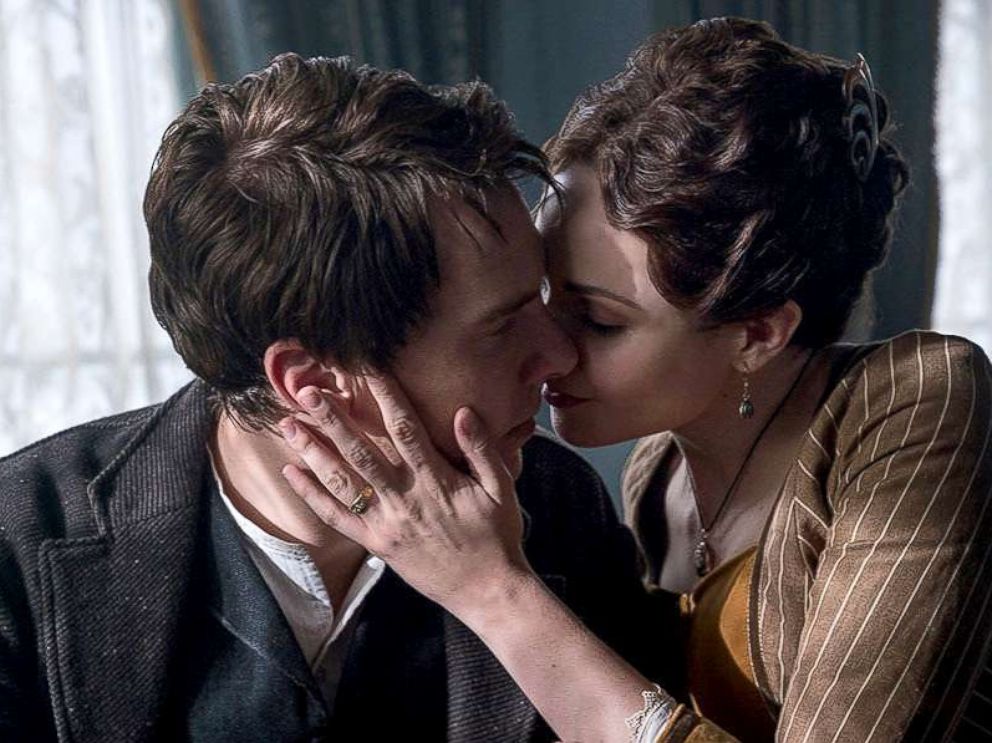 "You know what it's about? Tom Edison and George Westinghouse fighting over who basically invented the light bulb and whether you should use AC or DC. Sounds like the dullest thing you could ever imagine in a movie. And instead, it's fascinating," Travers said.
"Wonder Wheel"
Kate Winslet can be seen in a couple of movies this fall. But Woody Allen's "Wonder Wheel" stands out for Travers.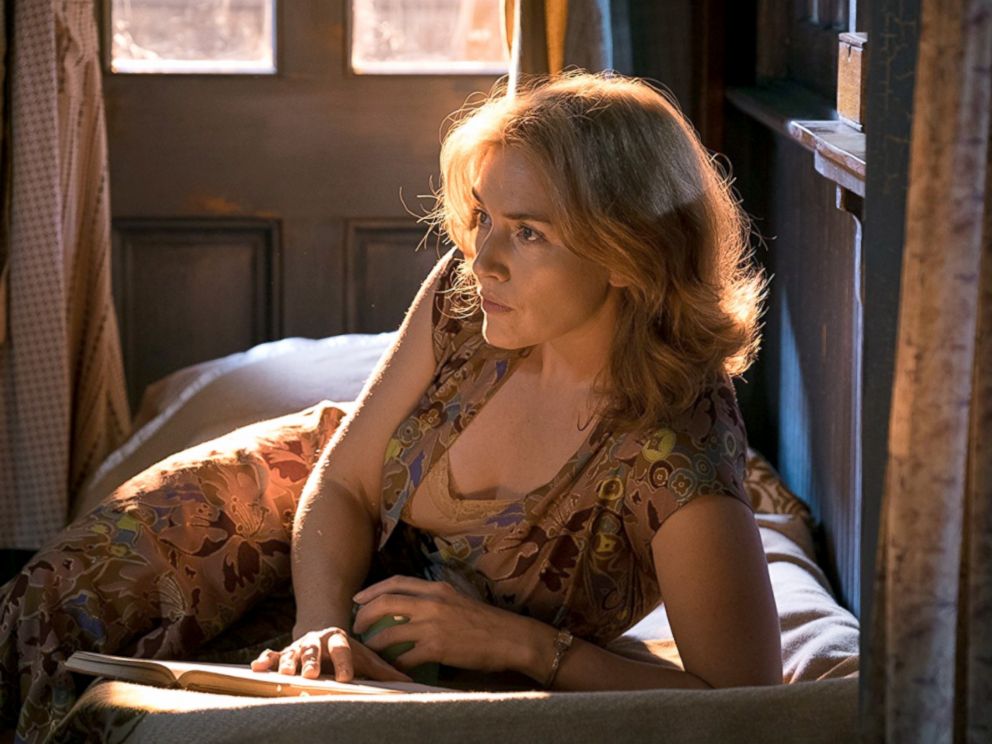 "The Winslet performance you should expect to see nominated is in 'Wonder Wheel,'" Travers said. "It's set in the 1950s on Coney Island. And this is not a light comedy. This is in the 'Blue Jasmine' vogue of things. Kate Winslet only has one Oscar. Don't we realize how really, really great she is?"
"Three Billboards Outside Ebbing, Missouri"
You may or may not remember the title of this film, but Travers said it's worth seeing thanks to Frances McDormand's performance.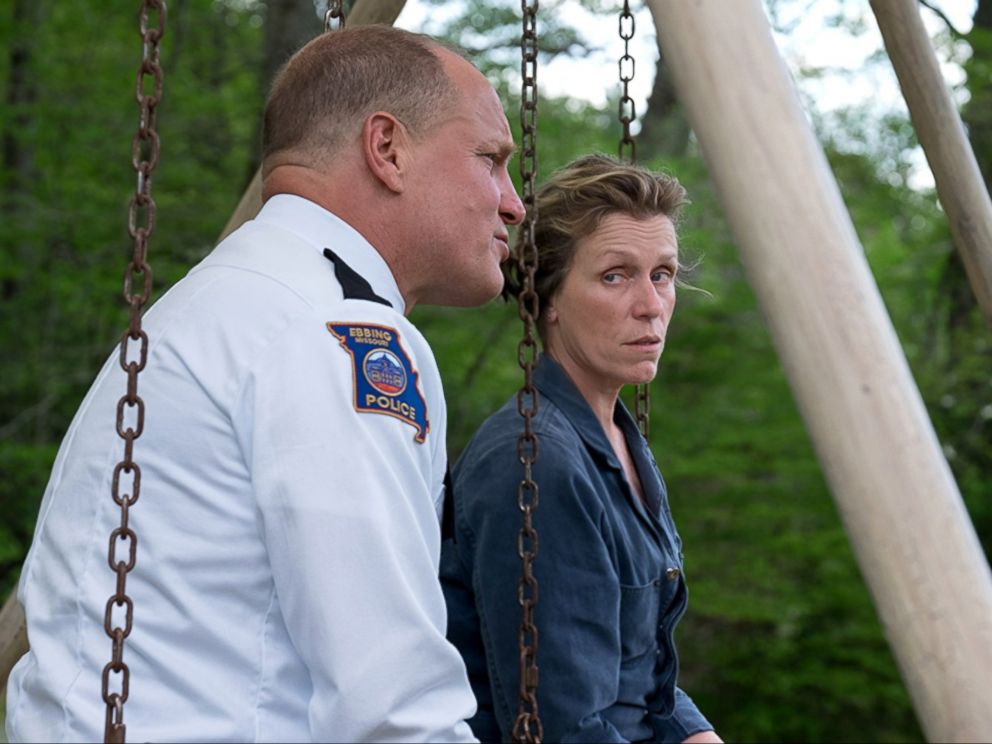 "Frances McDormand is in a movie with a title, it just goes on forever and ever. Nobody will know it except she plays the mother of a daughter who has been murdered. And she's not getting any police action. So she decides to take three billboards, rent them and completely use them to criticize the police in action for that."
"Molly's Game"
Jessica Chastain, Idris Elba, Michael Cera and Kevin Costner have starring roles in "Molly's Game."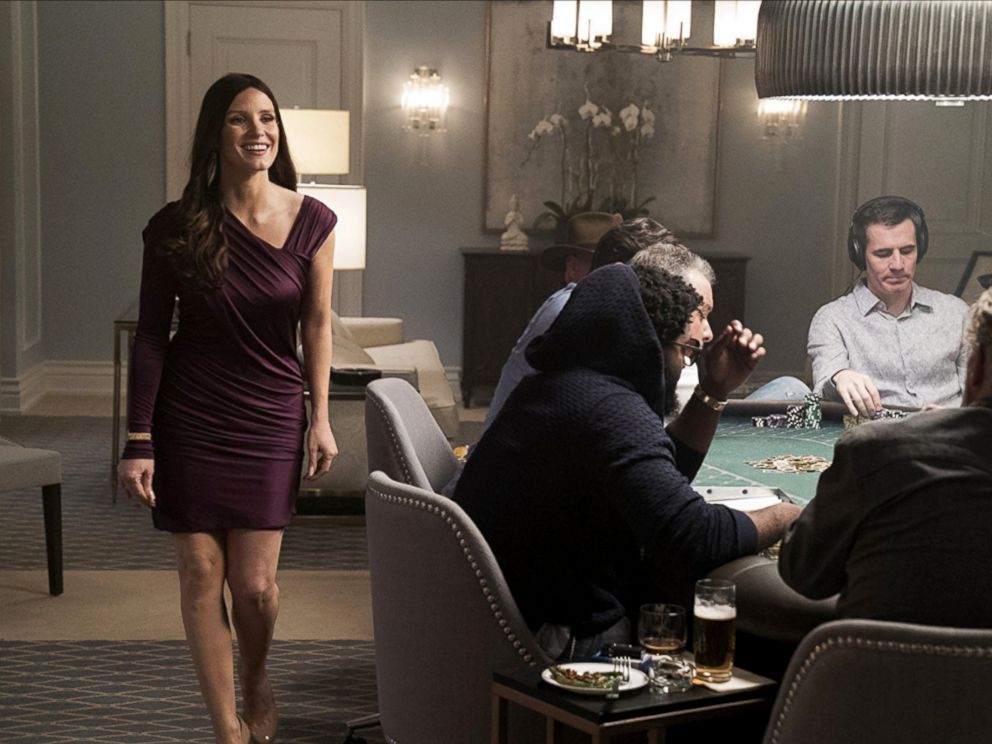 "Jessica Chastain is always great. But now she's in the first movie directed by Aaron Sorkin, where she's playing a woman who is the poker champion of the world and runs these poker games that are happening."
"Call Me By Your Name"
Travers wraps up his fall movie preview with a a little movie out there called, "Call Me By Your Name." The film is set in northern Italy in the 1970s.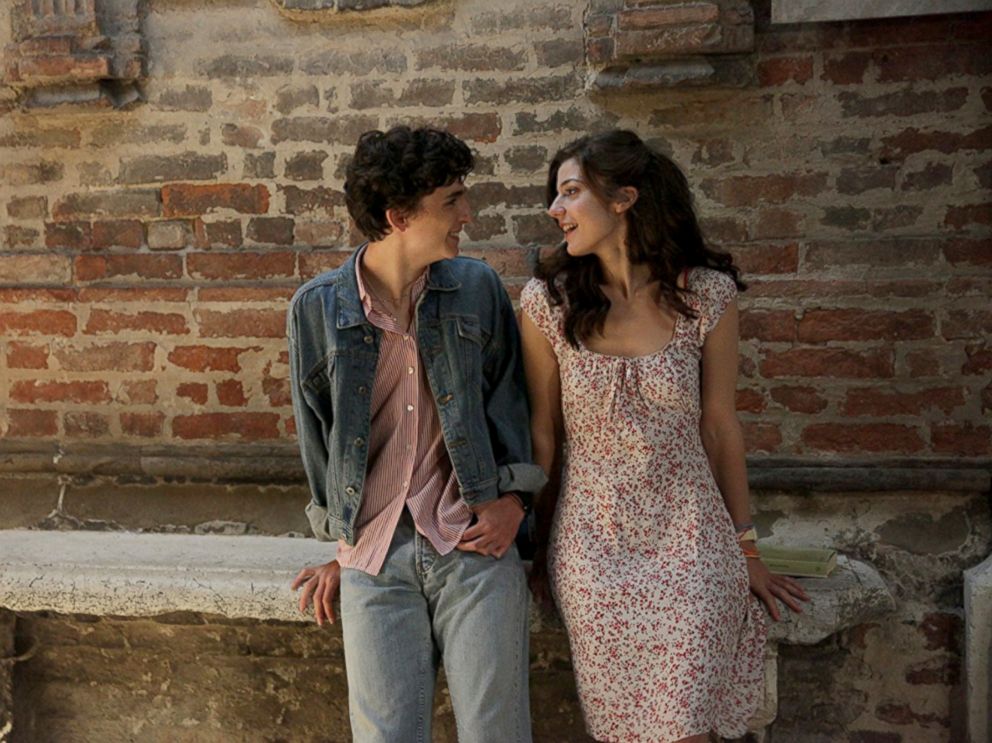 "It stars Armie Hammer. And it stars a new actor who I'm gonna go out on a limb and say this guy Timothée Chalamet, this is a performance that makes him the newcomer of the year. It just explodes. These are young guys who are in Italy at the time. And they fall in love. The director, he finds what Italy is. He finds what romance is. He finds wisdom in what is happening. It is explosively, ravishingly good. The acting is incredible. If one of these things you should put down [on your list] and say, 'I'm going to see this,' make it 'Call Me By Your Name.'"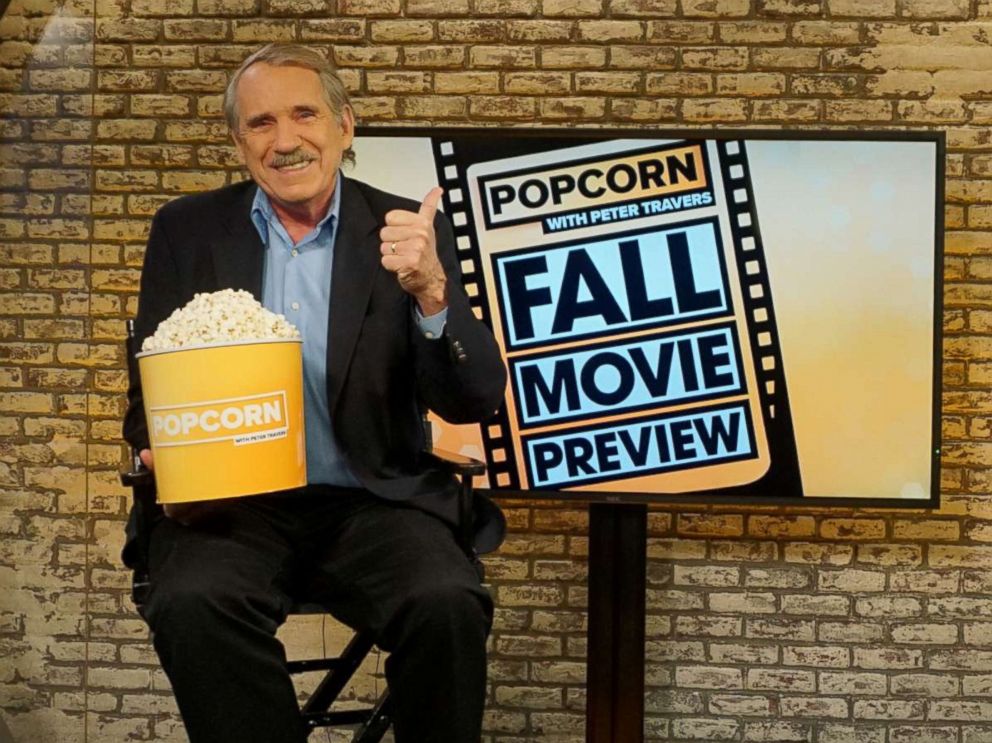 Be sure to watch Peter Travers' full movie preview in the video above.