Fergie's 'Double Dutchess' review: She's a shape-shifter with a fun new album
The album is the singer's first in more than a decade.
September 22, 2017, 3:54 PM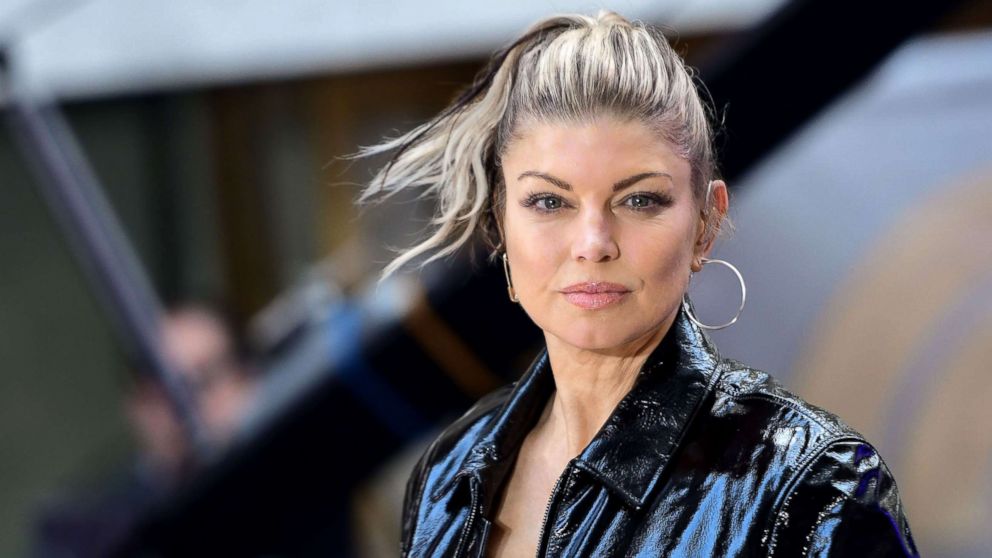 — -- Fergie's "Double Dutchess"
***

Fergie's second solo album and first in 11 years following 2006's "The Dutchess," is the fittingly titled "Double Dutchess." As expected, it finds her mixing R&B, pop and hip-hop elements to create an album that is unquestionably a mixed bag but full of party-ready jams. Fergie is a shape-shifter. She can rap beside Rick Ross on "Hungry" or sing a soaring ballad like "A Little Work."
Her hip-hop side frequently gets by more on attitude than pure skill, but as far as taking command, while she doesn't have that creative a flow, she can still really make it work. (It's interesting that "London Bridge" is still one of the most memorable moments from "The Dutchess.") Here, when flexing these muscles she has mixed results. Even though it has a couple odd moments, the Salt-n-Pepa and Wu-Tang Clan-referencing, "Like it Ain't Nuttin'" works. She has even more success with the Nicki Minaj-assisted, late '80s/early '90s throwback "You Already Know," while "M.I.L.F. $" is attention-getting, but annoying.
Fergie is at her best when she sings. From the unapologetic pop of "Life Goes on" to the Sia-esque "Just Like You," She more than proves that she could easily become an even bigger pop superstar if she plays her cards right and continues to release records in more rapid succession. While she does make a few weird moves, there's no denying her talent.
This album also deserves credit for its risks. Her 4-year-old son, Axl Jack, assists on "Enchanté (Carine)": a cool clash of international cultural influences in a thick EDM-flavored stew.
The record closes with two tracks entitled "Love Is Blind" and "Love Is Pain" respectively. The first is a really infectious reggae-infused number filled with pleads for attention and notions of jealousy. The latter is a deeply emotional ballad about the agony of devotion. It is hard to listen to these two tracks without thinking of Fergie's recently announced separation from Josh Duhamel.
In the end, "Double Dutchess" is likely to follow in her debut album's footsteps by giving us a large handful of hits. On arrival, Fergie has already dropped four singles from this set, the earliest of which, "L.A. Love (La La)" came out in 2014.
On her own, Fergie remains a versatile, exciting performer, further establishing her growing clout as an entertainer. This record will have its detractors, but at the very least it provides a fun ride.
Focus Tracks:
"You Already Know" (Featuring Nicki Minaj) Anchored by a sample of Lyn Collins' "Think (It Takes Two)," this song finds Fergie and Nicki Minaj paying tribute to the past while still sounding modern.
"A Little Work" Fergie can really handle a ballad and this track is a prime example. This song is about dealing with one's issues and facing the wounds that help us grow. This is a song about never giving up the fight.
"Life Goes on" A bright song playfully rhythmic lyrical delivery. This was released as a single last year and it still holds up as a key standout.
Missed the latest installment? Get reviews from