— -- Dallas Cowboys wide receiver Lucky Whitehead is using his saga to warn others about the potential dangers of posting about your pet on social media, after his puppy was kidnapped and held for ransom earlier this week.
"I take him everywhere," Whitehead told ABC News of his pit bull, Blitz, who he adopted about eight weeks ago at the age of approximately 9 weeks.
Whitehead said he immediately had "a great bond" with Blitz, saying "it's the off-season for me so we have plenty of time to just hang out constantly nonstop and play around and all that stuff."
The football star told ABC News that his beloved pup was dog-napped on Sunday, while Whitehead was out of town and Blitz was being watched by a close friend. Whitehead said he received a phone call from his friend saying that when he went back to Whitehead's house after running an errand, Blitz's cage was open and the dog was gone.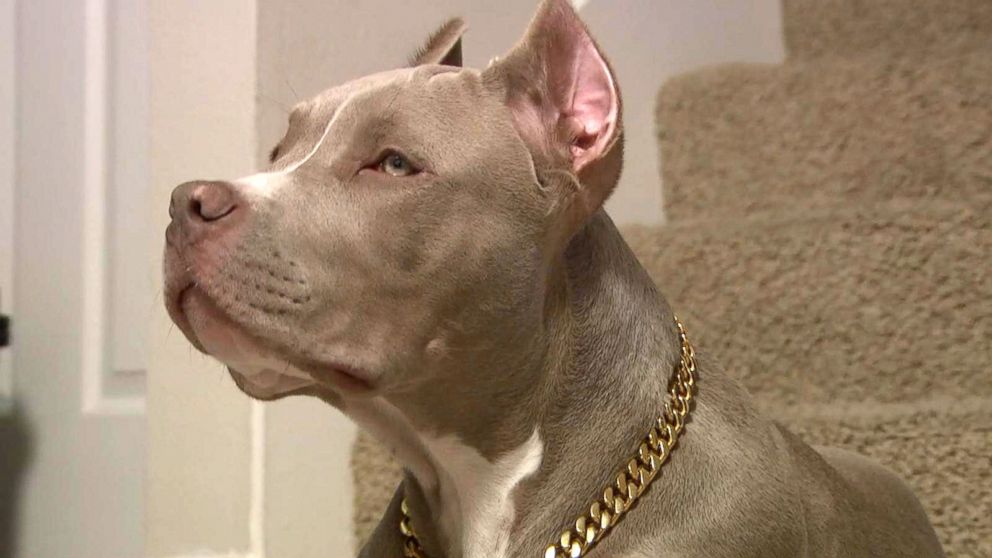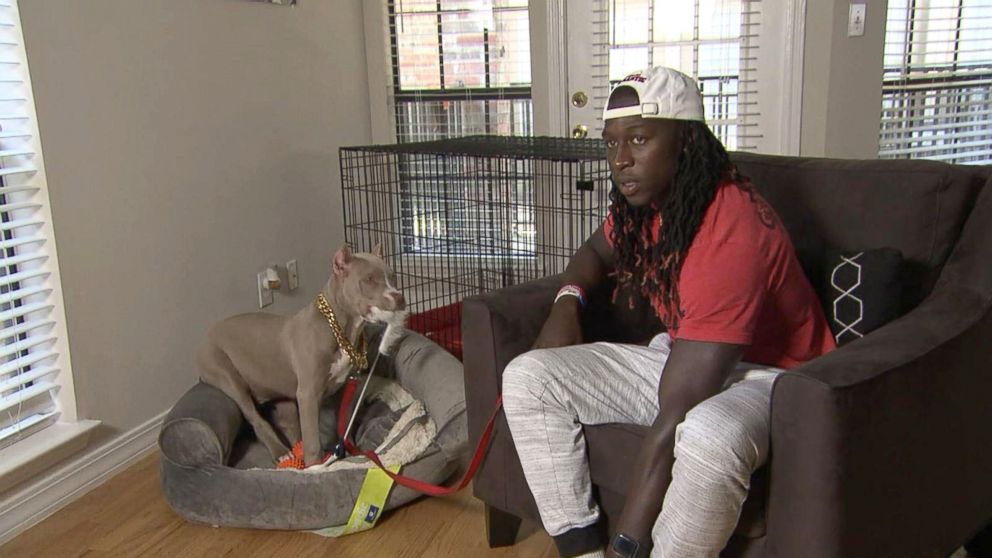 Whitehead said he soon got calls from blocked numbers asking for ransom.
"It was tough," Whitehead said of the dog-napping. "I was getting blocked calls asking for the dog, how much the dog means to me, how much am I willing to pay for the dog."
The football player, who often posted about Blitz on social media, immediately took to Instagram, asking his followers if they knew any details of where Blitz could be.
Brandi Hunter of the American Kennel Club (AKC) told ABC News that posting information about your pet on social media may make your pet a target for dog-nappers. More than 500 dogs were stolen in 2016, according to the AKC.
"Posting a picture of your dog is totally fine, but you do want to make sure that you don't give any identifying information about where you live, where the dog can be found, or even the cost of the dog," Hunter said. "That opens up a world of options for thieves."
Fortunately for Whitehead, his pleas on social media and local media attention for his case allowed him to be reunited with Blitz on Tuesday, without having to pay ransom.
A man eventually saw his posts about Blitz on Instagram and contacted Whitehead through the app, saying he had recently bought the dog from an anonymous source not realizing that the puppy was stolen.
A spokesperson for the Addison Town Police Department told ABC News an investigation was ongoing.
Whitehead said he was thrilled to be reunited with Blitz, saying, "as far as me leaving his side, I'm not going to leave unless I got to leave."