'Friends,' 'Wayne's World 2' and 'Mean Girls': What's New on Netflix in January
'Friends' and 'Wayne's World 2' are options if you're snowed in.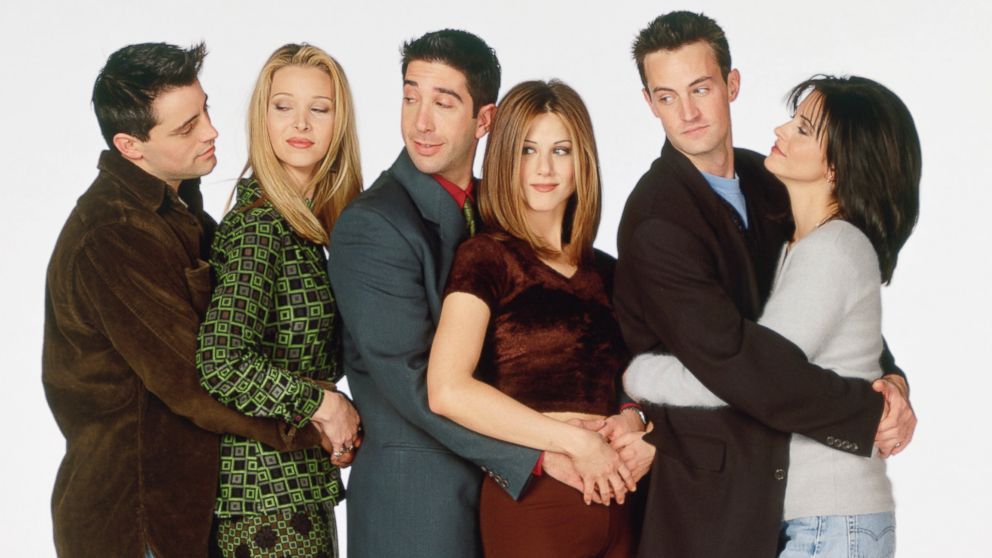 — -- You may have heard that a rather large blizzard is heading and about to hit the Northeast. After you're done grabbing water, Cheez-Its and other essentials from your local grocer, you may want to know what Netlfix has for you to watch -- just in case you're stuck inside over the next few days.
Never fear -- we have suggestions aplenty.
Netflix announced back in the beginning of January that the following TV shows and films are now available to stream! There's something for everyone. The complete series of "Friends," seasons 1-10, is among the titles.
Also, recently added is the controversial movie "The Interview," starring Seth Rogen.
So, settle in -- you have a ton of watching to do.
And if your power goes out, you can still watch on your tablet or smartphone.
For the complete list, see below.
Jan. 1
"101 Dalmatians" (1996)
"Bad Boys II"
"Batman & Robin"
"Bruce Almighty"
"Cast Away"
"Dallas," season 3
"Election"
"Fear & Loathing in Las Vegas"
"Friends," the complete series
"Get Low"
"Jarhead 2: Field of Fire"
"Jeepers Creepers 2"
"Mean Girls"
"Shall We Dance?"
"Son of God"
"Soul Plane"
"The French Connection"
"The Quiet Man"
"The War of the Worlds" (1953)
"To Be Takei"
"Wayne's World 2"
Jan. 2
Jan. 3
"Jack Ryan: Shadow Recruit"
"White Collar," season 5
Jan. 7
Jan. 8
Jan. 9
Jan. 13
"Being Human," season 4 (U.S.)
Jan. 15
Jan. 16
"The Adventures of Puss in Boots," season 1
"The Fall," season 2
"Tinker, Tailor, Soldier, Spy"
Jan. 23
"Iliza Shlesinger: Freezing Hot"
Jan. 28
"Chef"
"Beauty & the Beast," season 2