'My God, Michael Jackson is dead': The final hours leading up to the pop star's death
A tour bus driver, paramedic and photographer share what they remember.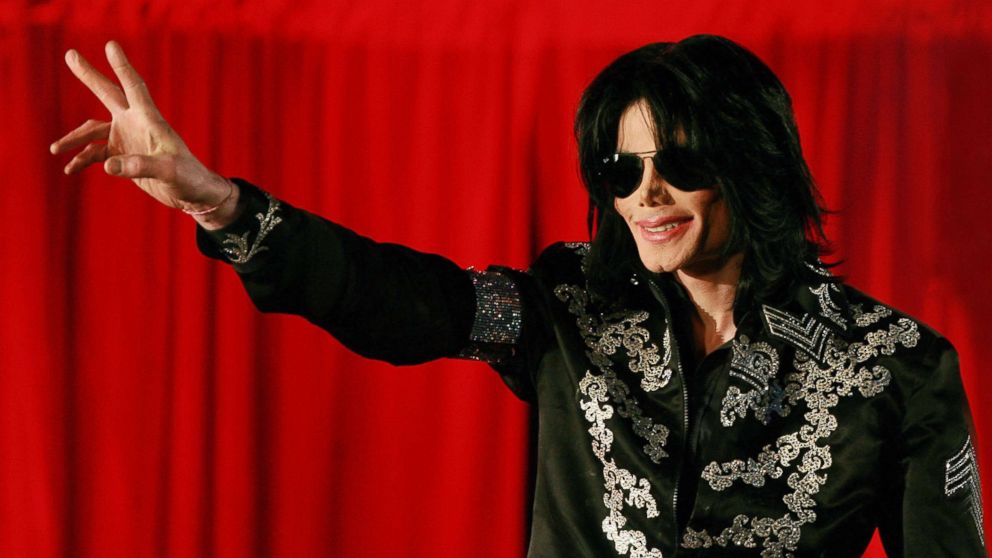 On June 25, 2009, Lisa Staub was driving a celebrity bus tour full of tourists and nearing Michael Jackson's home, when she was stopped by emergency personnel.
"We were just about to turn the corner, and as we did, there was a firefighter standing just off to the right, who held us just for a moment," she said. "We weren't sure why."
The reason: An ambulance was pulling onto the Jackson estate.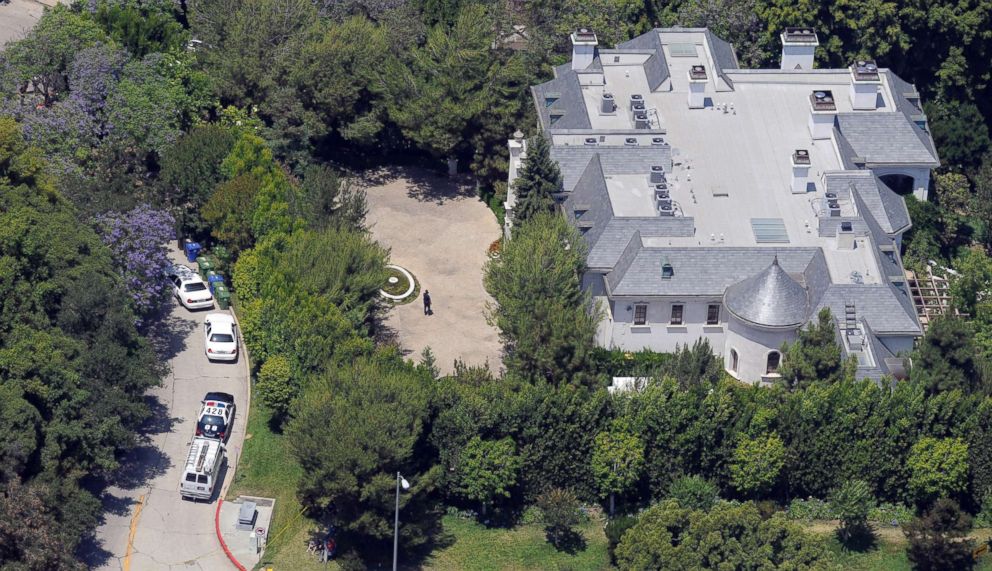 Richard Senneff, a firefighter-paramedic, said he and his partner were wrapping up their lunch when an alarm came in around 12:25 p.m. for a cardiac arrest. He said they were told that the subject was a male, 50 years old, at 100 North Carolwood Drive.
Ben Evenstad, a paparazzi photographer who'd followed Jackson's career for years, said the house was right in the heart of Beverly Hills. On that day, he said, he got a call from another photographer that paramedics were at Jackson's house.
"A firetruck had shown up outside the house, and people, firemen, paramedics had gone into the house, and at that time we didn't think too much of it because there was always drama going on with Michael," Evenstad said.
But as firefighter-paramedic Senneff stepped out of the ambulance and onto the Jackson property, he quickly learned that the situation was dire.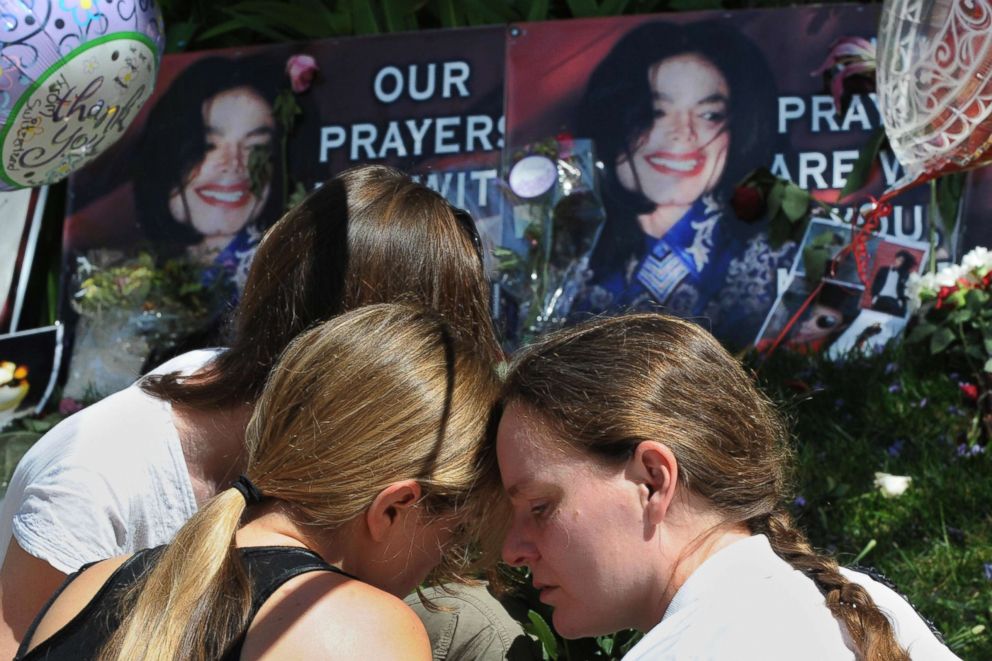 "There was a security guard telling me that somebody needed to start CPR," Senneff said. "I immediately grabbed my equipment and entered the front of the house."
"As I arrived in the bedroom, there was some medical equipment in the room. ... I saw the gentleman who identified himself as a physician. He was quite frantic at the moment. He was sweating and he was attempting to move the patient. ... My partner looked up at me and mouthed the words: 'Michael Jackson.' And that's when I looked at him and recognized exactly who it was."
Jackson was loaded into the ambulance. Senneff said as he tried to maneuver out of Jackson's gated courtyard, his ambulance was met by what he described as a "circus."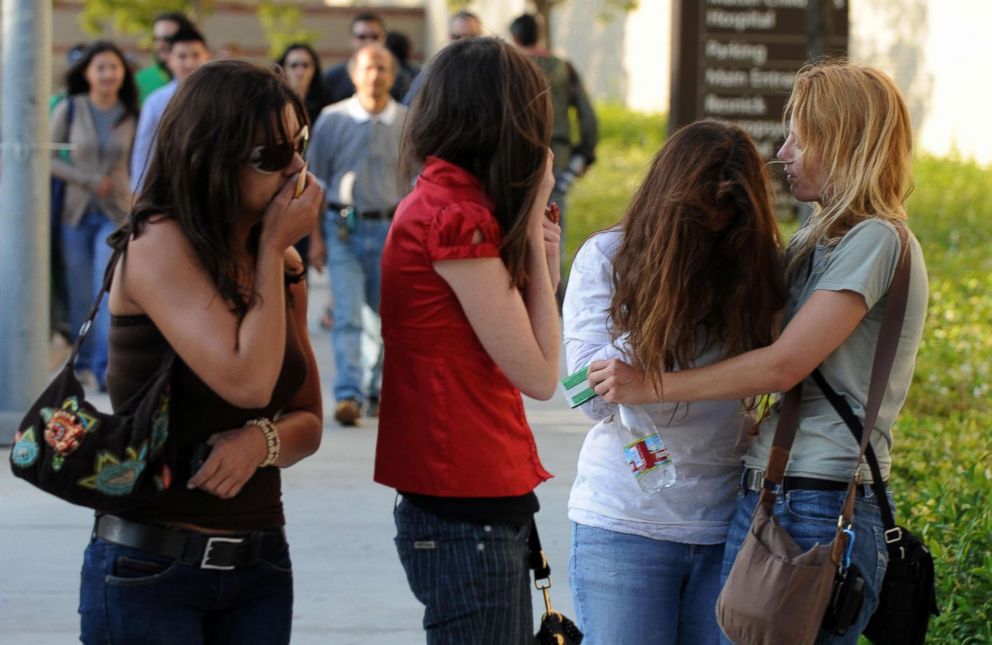 "Paparazzi ... people, tourists. There was even a double-decker tour bus," he said.
Staub, who was behind the wheel of that tour bus, said there were a lot of fans outside waiting.
"We saw a few security guards that worked for Michael Jackson that [were] over with the fans," she said. "Then we also saw a few paparazzi."
Evenstad said that once his crew had confirmed that the patient in the ambulance was Jackson, "I told my photographers, 'We need to get this picture.' ... That means there's a particular technique you use with a short lens and a flash to get a picture inside a vehicle, through a window."
Chris Weiss, a paparazzi photographer who worked for Evenstad, said he ran over to the ambulance as it was exiting the Jackson property.
"[I] tried to get a couple pictures of the back of the ambulance as it was moving," he said. "I came around to the side of the ambulance, unobstructed, I had a window and I just took picture after picture after picture after picture."
Evenstad says that after they learned he had passed away, "We knew we had the last picture of Michael Jackson -- and not just the last picture of him out and about shopping or whatever -- but of him in this state of passing away … we believe it was highest-selling or most valuable paparazzi photo ever taken and we believe it got into the seven figures."
Senneff said even after he'd reached the streets and then the hospital, it was "insanity."
"There were cars all around trying to get up alongside of us and cars driving next to us on the opposing traffic lane. ... When we arrived at the hospital, there was a helicopter overhead and dozens of paparazzi leaping out of car, running toward us," Senneff said.
At the UCLA Medical Center, where Jackson had been taken, doctors worked to resuscitate the pop star.
"I went into the emergency room and I looked through the doors, the glass doors that they have in the emergency room. I saw LaToya [Jackson, Michael Jackson's sister]. She was leaning up against the wall. She was just staring blank into space. All of a sudden, she just slumped down onto the floor," said Brian Oxman, a longtime Jackson family friend and former attorney for Michael. "I said, 'My God, Michael Jackson is dead.' I knew it right away."
According to Jackson's older brother Jermaine Jackson, who spoke during a news conference later that day, the pop star died at 2:26 p.m.
Jermaine Jackson, 54, told the media that emergency-room doctors had worked to resuscitate the pop star for an hour after he'd arrived at the hospital.
"They were unsuccessful," he said. "May Allah be with you, Michael, always."