— -- The 2018 Golden Globes was a historic night, one where women and men in both film and TV were lauded for their work this past year.
The big winner of the night in television was HBO's "Big Little Lies," while the big screen's "Three Billboards Outside Ebbing, Missouri" also won multiple honors.
Nicole Kidman took home the very first award of the evening, while Alexander Skarsgard and Laura Dern later joined their "Big Little Lies" co-star with Globes of their own for best actor and best supporting actress, respectively. Towards the end of the night, the show itself took home Best TV Movie or Limited Series.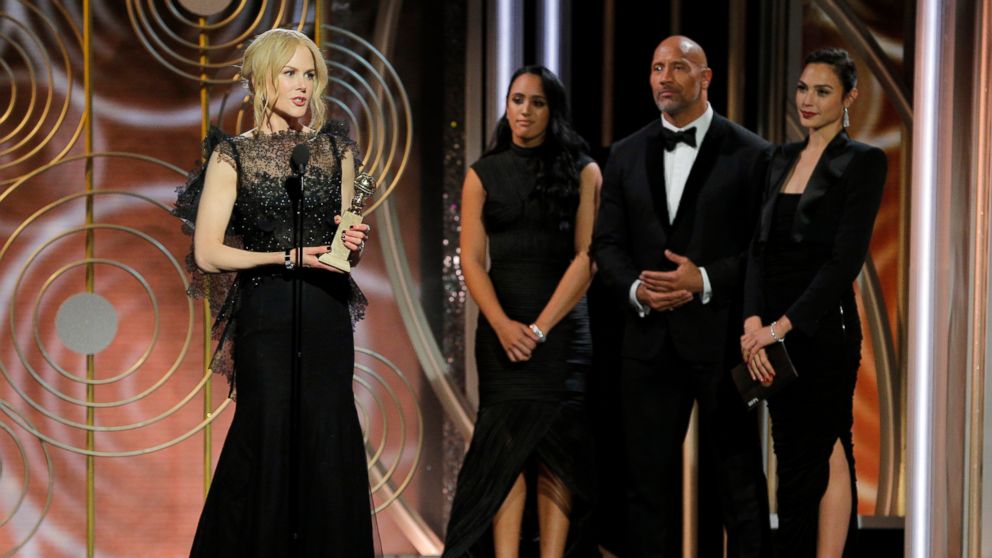 But the night wasn't all about TV. Sam Rockwell and Francis McDormand took home awards for their roles in "Three Billboards," which also took home the final honor of the night for Best Motion Picture, Drama.
Here is the complete winners list:
Best TV Movie or Limited Series
Big Little Lies - HBO - WINNER
Best TV Series, Comedy
The Marvelous Mrs. Maisel - Amazon - WINNER
Best Animated Feature Film
Best TV Series, Drama
The Handmaid's Tale - Hulu - WINNER
Best Motion Picture, Musical or Comedy
Best Motion Picture, Drama
Three Billboards Outside Ebbing, Missouri - WINNER
Best Actress in a TV Series, Drama
Elisabeth Moss - The Handmaid's Tale - WINNER
Best Actor in a Motion Picture, Musical or Comedy
James Franco - The Disaster Artist - WINNER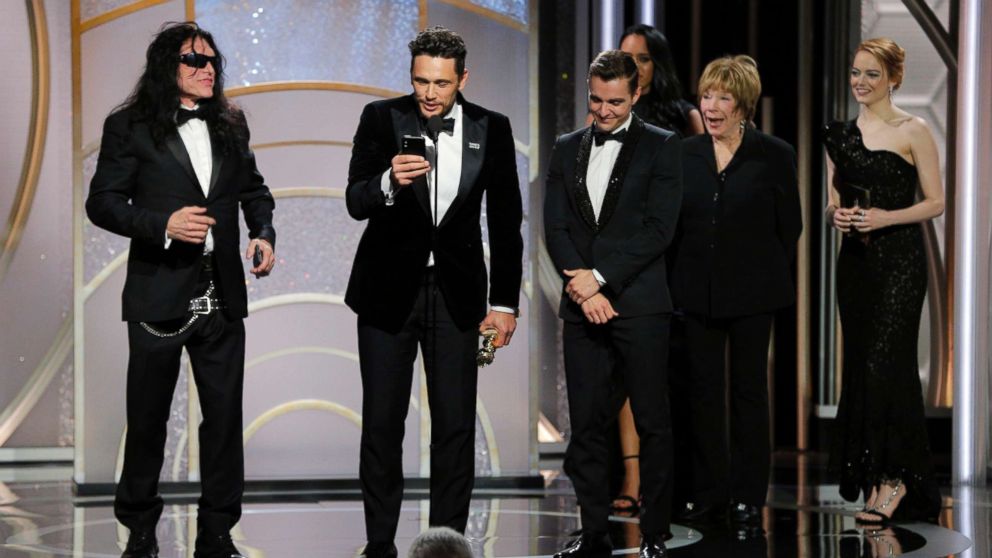 Best Supporting Actor in a Motion Picture
Sam Rockwell - Three Billboards Outside Ebbing, Missouri - WINNER
Best Supporting Actress in a Motion Picture
Allison Janney - I, Tonya - WINNER
Best Actor in a TV Series, Drama
Sterling K. Brown - This Is Us - WINNER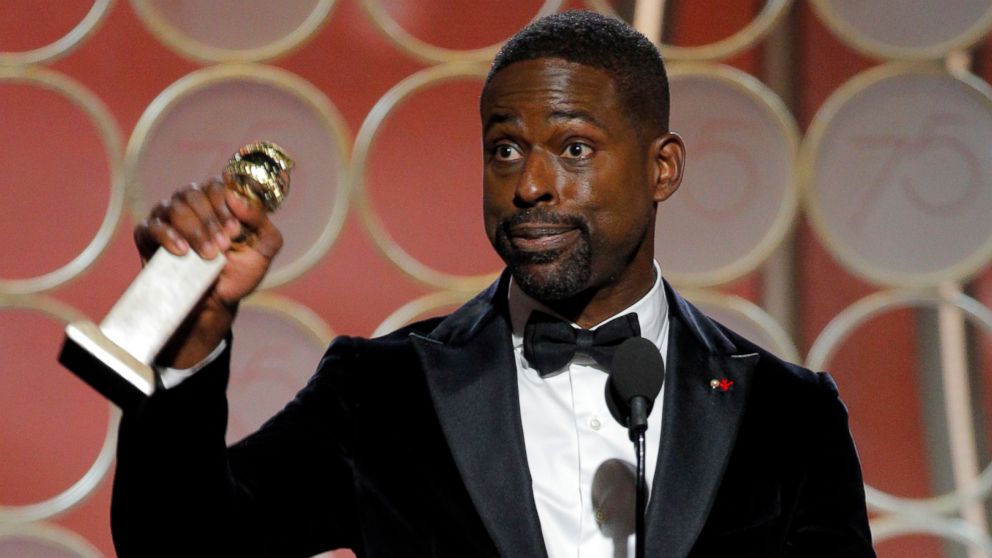 Best Actor in a Motion Picture, Drama
Best Actress in a Motion Picture, Musical or Comedy
Saoirse Ronan - Lady Bird - WINNER
Best Actress in a Motion Picture, Drama
Francis McDormand - Three Billboards Outside Ebbing, Missouri - WINNER
Best Director – Motion Picture
Guillermo del Toro - The Shape of Water - WINNER
Best Actor in a Limited-Series or TV Movie
Best Supporting Actress in a Series, Limited-Series, or TV Movie
Laura Dern - Big Little Lies - WINNER
Best Supporting Actor in a Series, Limited-Series or TV Movie
Alexander Skarsgard - Big Little Lies - WINNER
Best Actress in a Limited-Series or TV Movie
Nicole Kidman - Big Little Lies - WINNER
Best Actress in a TV Series, Comedy
Rachel Brosnahan - The Marvelous Mrs. Maisel - WINNER
Best Actor in a TV Series, Comedy
Aziz Ansari - Master of None - WINNER
Best Screenplay – Motion Picture
Three Billboards Outside Ebbing, Missouri - WINNER
Best Original Score – Motion Picture
The Shape of Water - WINNER
Best Original Song
"This Is Me," The Greatest Showman, Benj Pasek & Justin Paul - WINNER
Best Motion Picture, Foreign Language
In the Fade, Germany - WINNER