Happy birthday, Halle Berry! Fifty never looked so good.
Berry joins a cohort of other stars celebrating the big 5-0 this year, including Patrick Dempsey, Salma Hayek, Cindy Crawford, Janet Jackson, Julianna Margulies, Robin Wright, David Schwimmer and Luke Perry.
But as the Oscar-winning star has proven time and again, age is just a number.
"I am not going to be defined by that number. Yeah, it's coming. Yeah, so what? I am not going to be defined by that 5-0," she told "Extra" last November. "I want it to come and go as fast as it can."
That doesn't mean she doesn't have some plans to mark the occasion.
The single mother of two told "Extra" last year that she planned to take her "five best girlfriends" to a Caribbean island.
"We're going to have a cleansing, we're going to jump in the ocean butt-naked and have a spiritual moment and bond and connect as women. That's how I'm going to blow it out with my girls, with my best, closest, dearest friends," she said.
As Berry enters her 50s, we take a quick look back at her first five decades:
First Decade, 1966-1976
Born and raised in Cleveland, Ohio, Halle Maria Berry was named after the local Halle's Department Store. Her childhood wasn't easy. Her parents divorced when she was 4, and her mom raised Berry and her older sister on her own. Last year, Berry told the unite4:humanity gala that she was a victim of domestic violence, having witnessed her mother being beaten "day after day after day."
"Knowing that she wanted nothing more then for her little girls to see her be empowered and be a woman of strength, but having no way to make that happen was heartbreaking for me," Berry said. "She stayed for too long and her children, my sister and I, saw far too much and I've suffered the damage of being a child of domestic violence."
Second Decade, 1976-1986
But that didn't stop Berry from excelling in school. Not only did she graduate an honor student at her Cleveland-area high school, she was a cheerleader and editor of the school newspaper. Her looks didn't go unnoticed either. Berry entered several beauty pageants and won Miss Teen All American in 1985 and Miss Ohio USA in 1986. She went on to compete in the Miss USA pageant in 1986, winning first runner-up, and later that year was the first African American to enter the Miss World competition, where she came in sixth.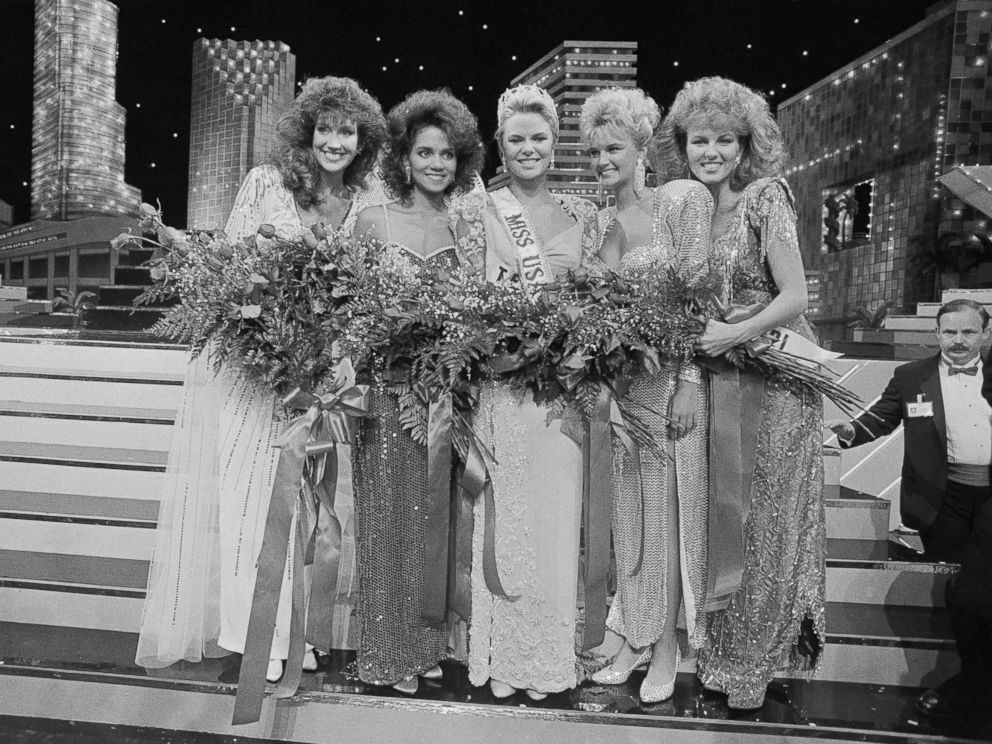 Third Decade, 1986-1996
Just as she vowed in her interview during the Miss USA competition, Berry entered her 20s in pursuit of a career in the entertainment industry, even if her start was less than auspicious. Soon after arriving in New York City in 1989, she ran out of money and briefly lived in a homeless shelter. Things turned around when she was cast as the model Emily Franklin in the short-lived ABC series "Living Dolls," a spin-off of "Who's the Boss?"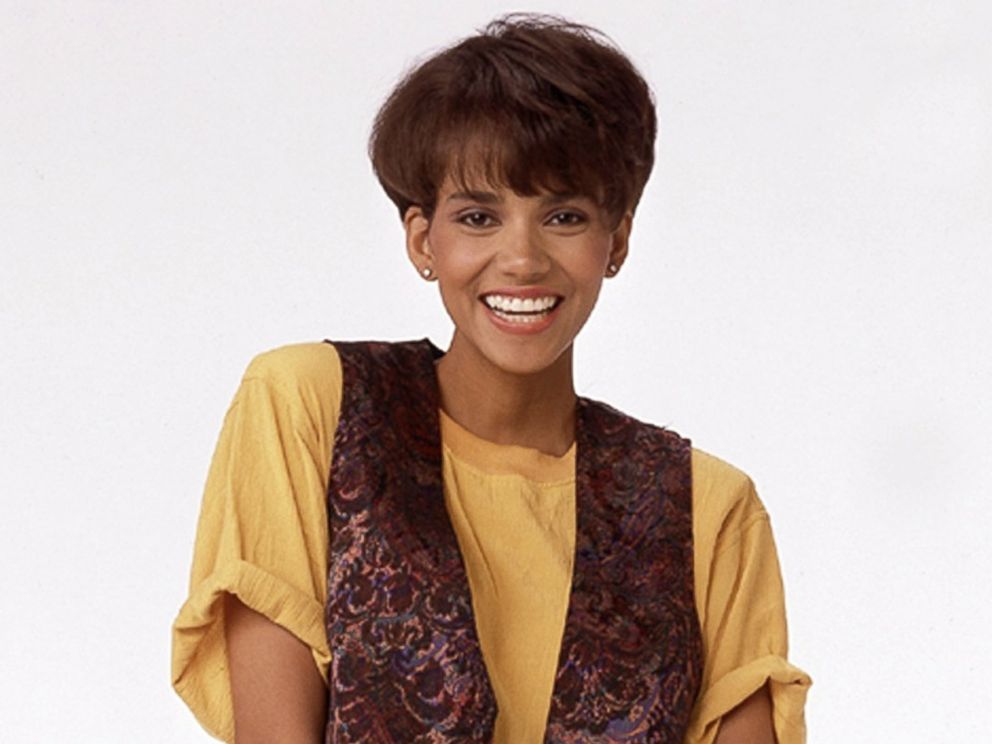 While on the set, Berry, then 22, became ill and slipped into what she later said was a diabetic coma for a week. She was diagnosed with diabetes and after years of healthy eating and exercise, the actress said in 2007 that she was able to wean herself off insulin.
Meanwhile, her career was beginning to take off. After making her film debut in 1991's "Jungle Fever," in a bit role alongside Samuel L. Jackson, Berry earned lead roles in "Boomerang" opposite Eddie Murphy, "Losing Isiah," alongside Jessica Lange and television's "Queen: The Story of an American Family," based on the Alex Haley book.
She also signed a seven-year contract to be a Revlon spokeswoman.
Berry's love life seemed to be shaping up as well. She met pro baseball player David Justice, who was biracial like her, in 1992. Less than a year later, they were married. But the marriage lasted just three years. Berry was so depressed that she even contemplated killing herself. "I was sitting in my car, and I knew the gas was coming when I had an image of my mother finding me," she told Parade magazine in 2007. That image of her mother was enough to stop her from going through with it.
Fourth Decade, 1996-2006
Berry entered her 30s determined to take hold of her career. She co-produced and starred in the 1999 HBO biopic "Introducing Dorothy Dandridge," which incidentally was written by Shonda Rhimes. The role won her an Emmy and Golden Globe. She began to take more risks, including playing mutant superhero Storm in the "X-Men" series, going topless in 2001's "Swordfish" opposite John Travolta and filming a graphic sex scene with Billy Bob Thornton in the 2001 independent film "Monster's Ball."
Her performance in the latter earned her the Academy Award, making her the first woman of color to receive the Oscar for Best Actress. Accepting her award, Berry honored all the black actresses who came before her and declared that "this door has been opened" for future women of color.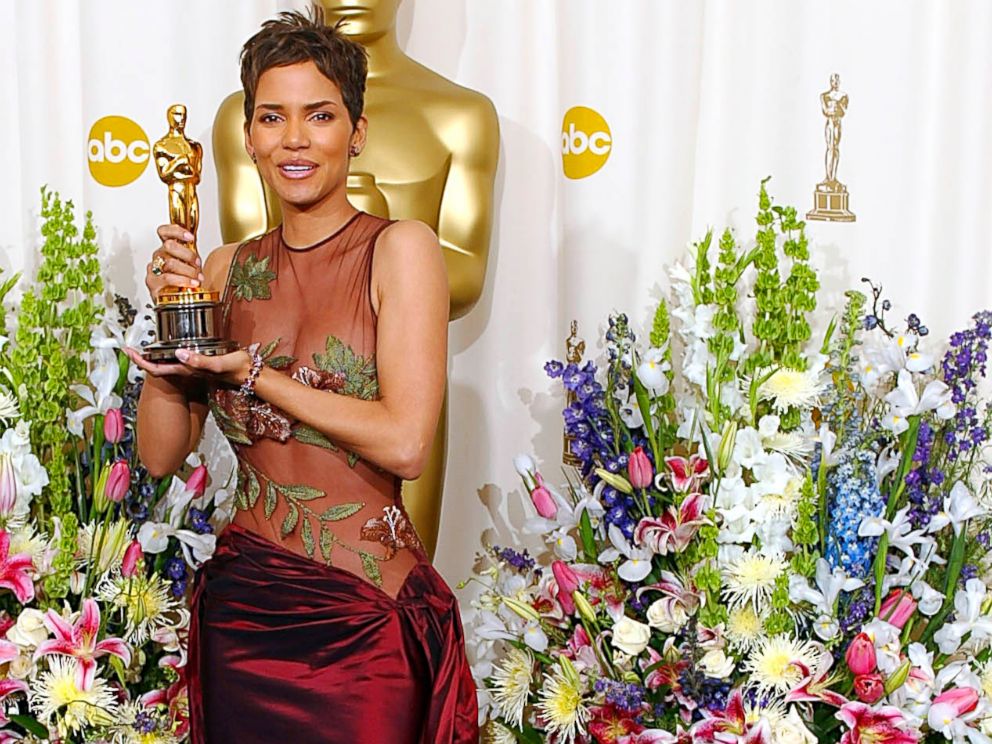 Not everything was coming up roses for Berry, however. Soon after the Oscars, Berry split with her second husband Eric Benet amid rumors that he was cheating. He later entered rehab for sex addiction. The split led Berry to publicly declare that she will "never, never get married again."
Berry also took a giant misstep in her career with the widely derided "Catwoman," which earned her a Razzie Award for worst actress. But she kept a sense of humor about her win. Showing up in person to accept her award, with her Oscar in one hand and her Razzie in the other, she said, "When I was a kid, my mother told me that if you could not be a good loser, then there's no way you could be a good winner."
Fifth Decade, 2006-2016
As Berry entered her 40s, her film career seemed to take a backseat to her personal life. Though she declared marriage off limits, Berry was willing to try love again. At the end of 2005, she began dating French Canadian model Gabriel Aubry, who is nine years younger than her. In March 2008, Berry, then 41, gave birth to their daughter, Nahla. Two years later, the couple, who never married, announced their breakup.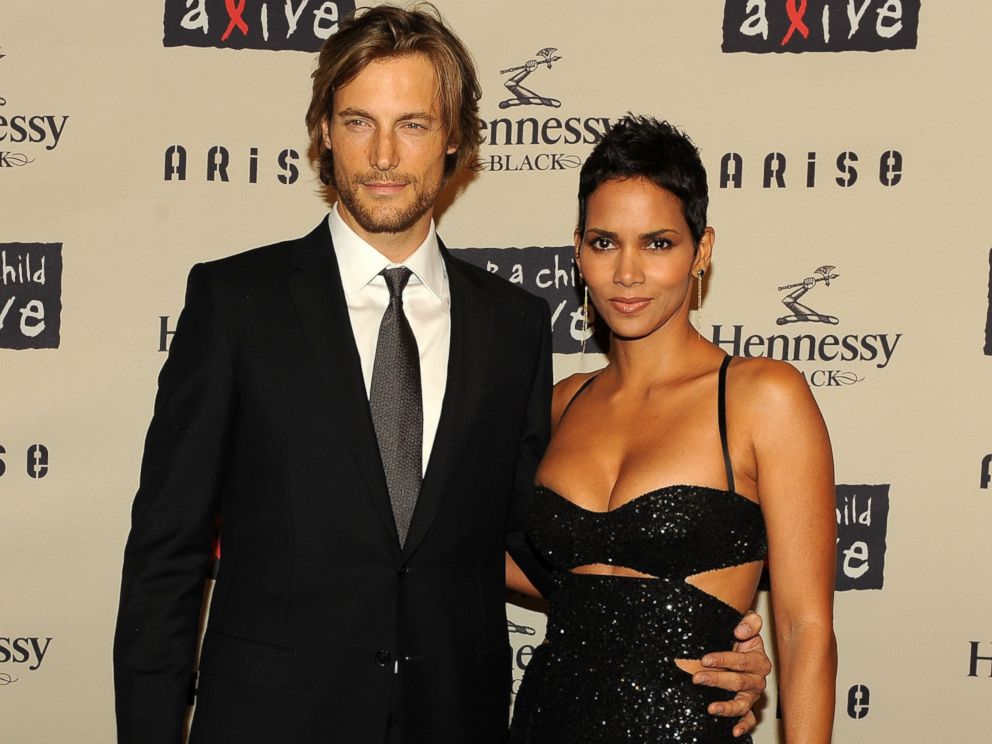 Soon after, Berry began seeing French actor Olivier Martinez. As their relationship heated up and Berry contemplated moving with Nahla to Martinez's native France, the actress and Aubry became embroiled in a bitter public custody battle. In the end, a judge denied Berry's request to move Nahla to France and the actress reached a custody agreement with Aubry that included paying him substantial child support.
Meanwhile, Berry was shocked to find herself pregnant again at age 46. Despite her vow to never marry again, she and Martinez tied the knot in France in July 2013, and in October 2013, she gave birth to their son Maceo. Last October, after two years of marriage, the couple filed for divorce.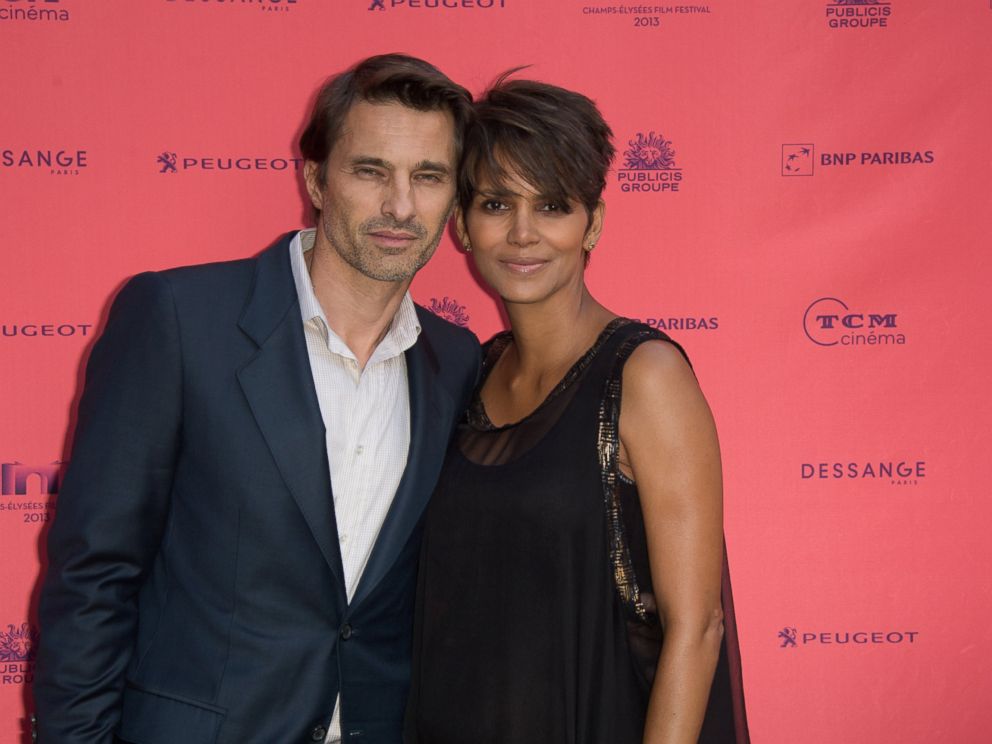 A month later, the actress was already looking forward. "I keep pushing," she told "Extra."