The third-oldest theater organization in the world, Harvard University's Hasty Pudding Theatricals, announced on Thursday that women would be invited to audition for the first time starting with the group's 2019 show.
The prestigious theater troupe, which was founded in 1844, has featured such talents as William Hearst and Franklin D. Roosevelt, but has never cast a woman on stage since its inception 174 years ago.
The Harvard Crimson reported last September that around a dozen women had auditioned for a role in the show for the third year in a row as a measure of protest for keeping women out. Once again, none of them received a call back.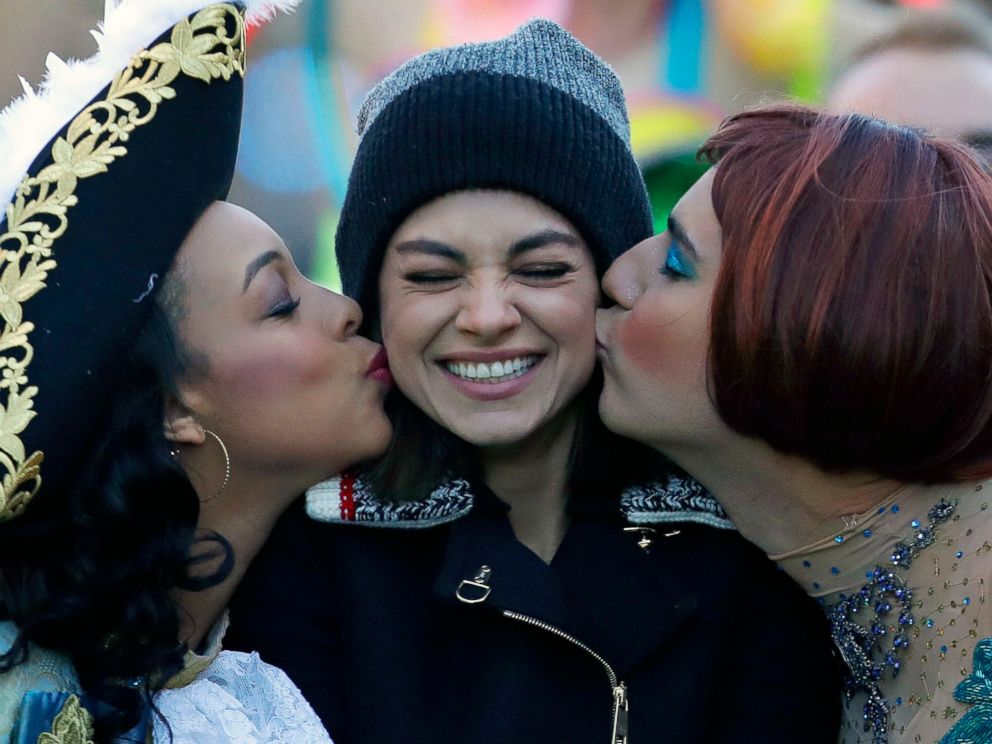 On Thursday, some protestors lined the parade route honoring actress Mila Kunis, who received Hasty Pudding's Woman of the Year award, according to Boston ABC affiliate WCVB. The Woman of the Year award has been handed out by the organization since 1951, according to The Associated Press.
Following the parade, Hasty Pudding's President, Amira T. Weeks, made the long-anticipated announcement.
"So with no further fanfare, the graduate order of the Hasty Pudding institute has determined that commencing with the 2019 Hasty Pudding show, the Hasty Pudding will open to women to audition for roles in the show," she said amidst loud cheers.
Protestors had hoped she would reject the award in light of what they saw as the perpetuation and acceptance of the all-boys club. Also, tickets to attend Kunis' event only cost $80, while tickets to Paul Rudd's black tie Man of the Year award celebration on Friday roast cost $200.
Kunis said she had only agreed to attend in light of the decision to allow women to perform, saying, "I am here, and I wouldn't be here otherwise."
"Putting women in a higher position in the workplace will change the world," Kunis said.
According to the Hasty Pudding Theatricals website, women have been a part of the 50-person team that puts together the show each year since the 1950s.