For Heather Locklear, life since her first "Melrose Place" stint has been a drama worthy of its own prime time slot.
The actress' latest mishap: a 4 a.m. hit-and-run that's gotten her stuck with a misdemeanor charge. Below, read up on the details of that debacle, plus four others that the 48-year-old star has dealt with since her TV glory days.
Hit-and-Run Headache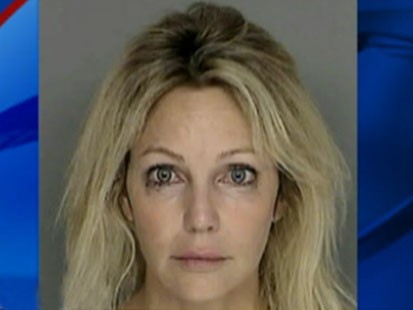 Thought your 4 a.m. nightmares were bad? Be glad you're not in Locklear's bed. The actress, who plays Amanda Woodward on "Melrose Place," got a May court date after running her car into a street sign early Saturday morning. According to Ventura County Sheriff's Captain Eric Dowd, a resident reported hearing a crash around 4 a.m. Police launched an investigation that led them to Locklear, whom they believe was behind the wheel at the time of the crash. She was cited for a misdemeanor and released later Saturday.
Sheriff's spokesman Ross Bonfiglio told People magazine that it seems Locklear "drove up on a curb and hit the sign" but said there's "no indication alcohol was involved." Blair Berk, Locklear's attorney, confirmed to The Associated Press that Locklear owns the black 2005 BMW involved in the incident but said "it is not yet clear who was driving the vehicle." Berk declined ABCNews.com's requests for further comment.