— -- Hugh Jackman and his wife, Deborra-lee Furness, have been married 21 years -- a near eternity in Hollywood -- in large part because they were together before he became famous.
"One of the great pieces of fortune in my career, it started late, but that Deb and I were already set together, a team, madly in love, like literally before it all happened," Jackman said in the latest edition of "The Jess Cagle Interview," streaming on People TV.
"We can kind of see all the ups and downs for what they are," he added. "Our priority is our family, and we're there for each other no matter what."
The "Wolverine" star, 49, and Furness, 62, met on the set of the Australian drama "Correlli" in 1995. They have two kids together: Oscar, 17, and Ava, 12.
Jackman said he always reminds himself that he wouldn't be where he is today without his wife, and he makes sure to acknowledge her.
"Even at the Oscars, I walk out, I put my hand on my heart and I always look to Deb in the audience," he told People Editor-in-Chief Jess Cagle. "Straight afterwards, I will not see anybody in my dressing room until Deb's been in. Because that is my foundation, that is the rock, that is the foundation of our family, and therefore my life."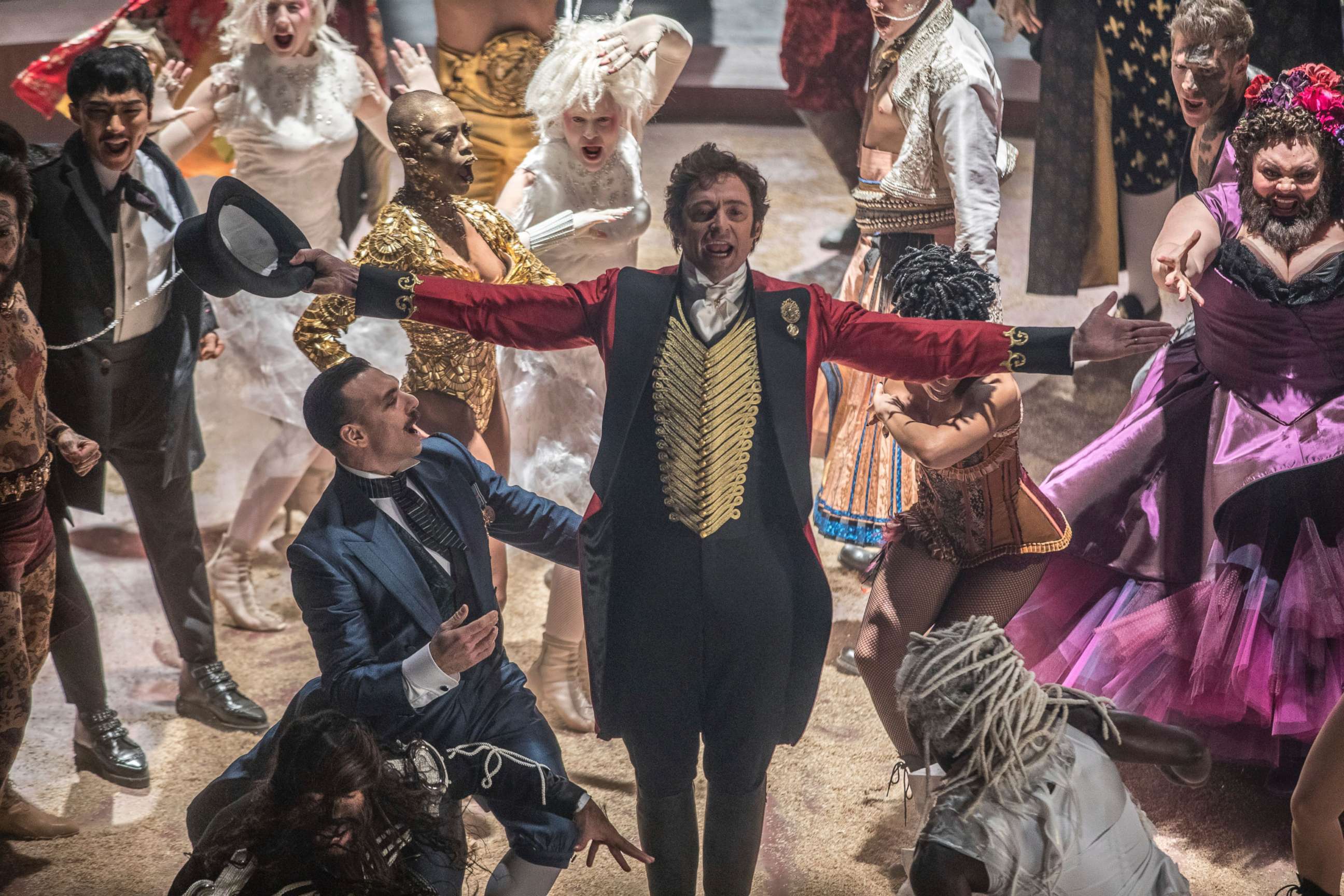 Jackman can currently be seen on the big screen in "The Greatest Showman," a musical take on the real life of P.T. Barnum, whom he plays.
The Australian-born actor calls the film a risky "passion project."
"If it doesn't work out, people don't like it, if it bombs, I'll be disappointed," Jackman told ABC News' "Nightline" recently. "But I'll be OK, because in the end, I've learned from experience when you do something for the wrong reason and it fails it's very hard to live with. It feels embarrassing, humiliating, and I berate myself for not listening to my instincts. I think you just have to feel a gut instinct of, 'I've got to do this.'"