When you're the parents of a new baby girl, nights out don't come too often.
Interested in
?
Add as an interest to stay up to date on the latest news, video, and analysis from ABC News.
So, it's no surprise that Jenna Dewan-Tatum was extremely happy to have a night out in Miami on Tuesday with her husband Channing Tatum.
Meet Channing and Jenna Dewan-Tatum's Baby Everly
Jenna, 33, celebrated her Ocean Drive January cover at SL Miami at the James Royal Palm in South Beach with her husband, 33, and a handful of close friends, a party goer told ABC News.
"They spent the entire night dancing together," the onlooker said. "They honestly are just one of those couples that really does look madly in love."
The "21 Jump Street" star wanted the night to be all Jenna's, so he dressed down in jeans and a shirt, and gave his wife a kiss before she hit the red carpet alone. Channing waited in the club for his wife, letting her enjoy the spotlight on her big night.
Jenna, who just gave birth to daughter Everly this past May, looked amazing in a sexy white, plunging dress that revealed all her hard work in the gym.
Related: How Jenna Dewan-Tatum Lost 33 Pounds in 7 Weeks After Baby
Dewan told Self Magazine last year that she lost 33 pounds just seven weeks after giving birth by dancing and it showed, as she and Channing only stopped dancing for a few minutes throughout the entire night.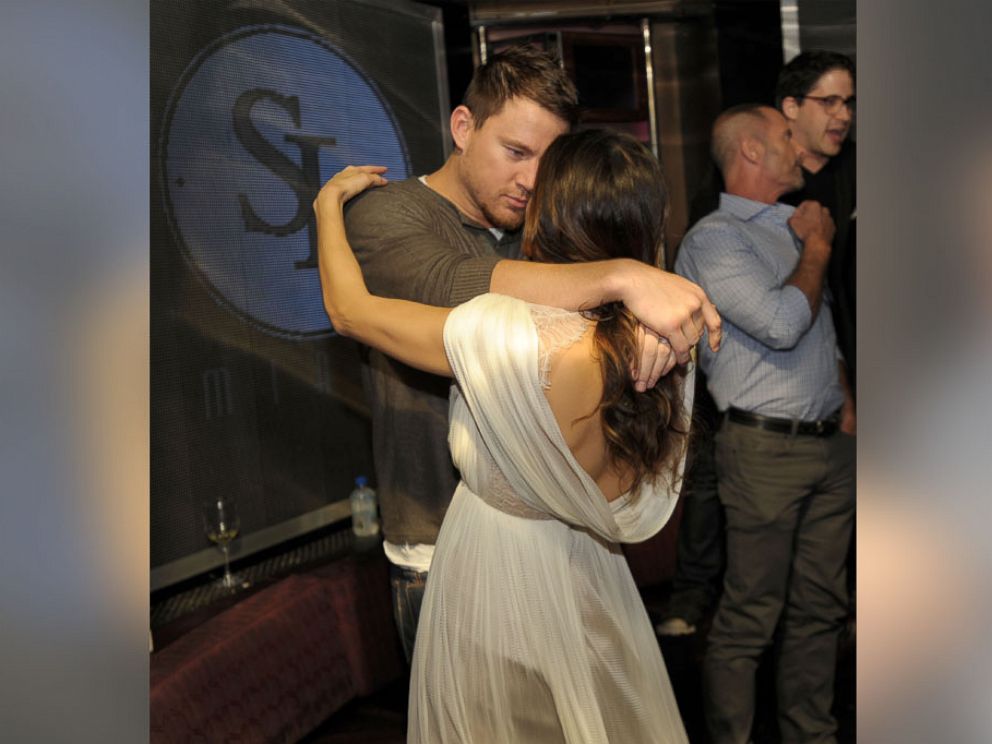 They were supposed to stay just an hour, but were having so much fun, they stayed almost 3 hours at the Collins Avenue club and even 45 minutes after the party had ended. They had a bottle of Moët and Belvedere at their table.
"They kissed a bunch of times throughout the night," the source adds. "They also would say 'Hi' to any fans that were around their table."