— -- Jane Fonda revealed that she had a cancerous growth removed from her lip.
While promoting the upcoming season of her Netflix show, "Grace and Frankie," the actress explained that she was wearing a bandage on her face as a result of the procedure.
"I just had a cancer taken from my lip," she said in an interview with AOL BUILD. "I thought it was going to heal in time before I came before you, but it's fine. I just wanted to explain it. I don't normally go around like this."
In a separate interview with Howard Stern, the actress said that she was going to be fine.
"The world is falling apart. What's a lip?" she quipped.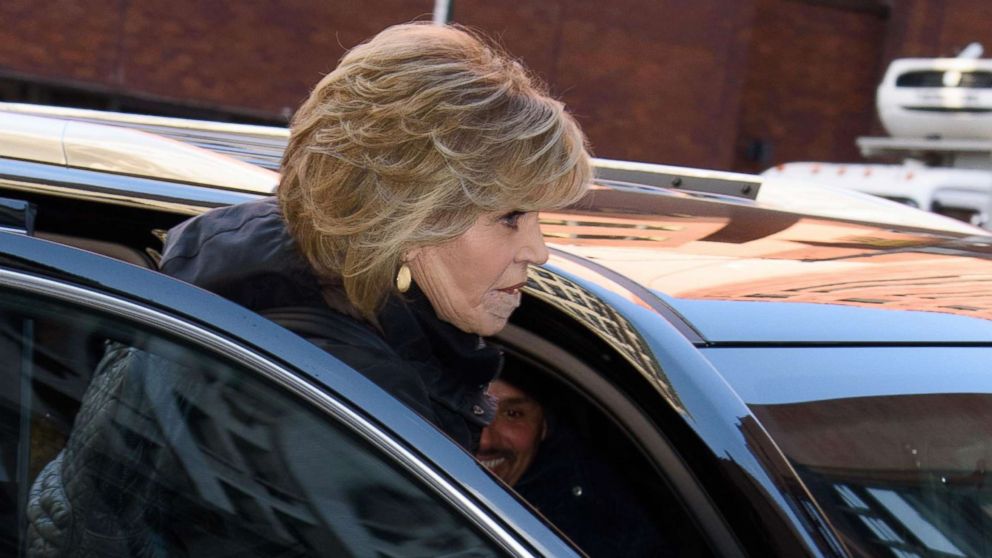 A publicist for the actress had no additional comment.
This is not the first time that the 80-year-old actress and fitness guru has had a health scare. In 2010, a representative for Fonda told People magazine that a small tumor had been discovered in the actress' breast during a routine checkup, but after it was removed, she was "completely fine."
"She's 100 percent cancer-free," her rep said at the time. "It's business as usual for her."