— -- They've waited months for this special moment.
After saying "I do," stars of "19 Kids & Counting" Jill Duggar and Derick Dillard finally got to have that first kiss.
They were married Saturday in front of 1,000 friends and family at the Cross Church in Springdale, Arkansas, their rep told ABC News today.
Duggar looked beautiful in a white beaded dress and lace veil and Dillard wore a gray suit and salmon tie.
READ: Why Jill Duggar and Derick Dillard Won't Kiss Before Marriage
RELATED:Related: '19 Kids & Counting' Star Jill Duggar Marries Derick Dillard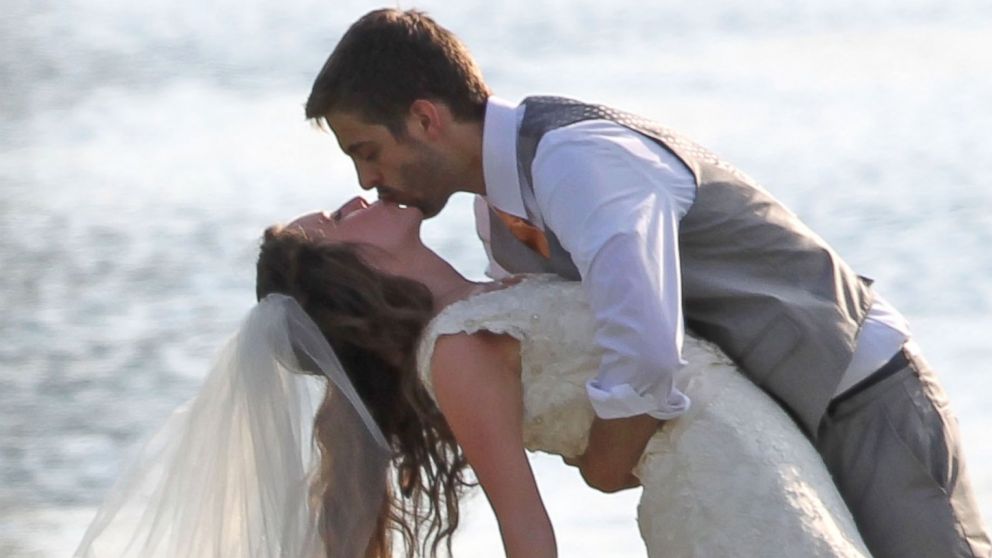 The couple got engaged in April, a few months after they first met, and Duggar, 23, told ABC News earlier in the year that they would be saving their first kiss for their nuptials.
"We're just really trying to keep our relationship focused not on the physical but really just more on communication and continuing to learn more about each other," Duggar said. "We're saving our first kiss and things beyond that for our wedding."
Duggar's father, Jim Bob, 48, added to the sentiment on why the couple waited on physical intimacy.
"This isn't a new concept," Jim Bob told ABC. "This is the way that everybody used to do it 50 years ago, and we're reverting back to how they used to do with more family interaction, less teen pregnancy and when the divorce rate was a lot lower ... Michelle and I are really grateful that they have chosen to set high standards."