— -- Grab a friend and hold on tight. John Goodman is set to scare the pants of you this weekend with his new terrifying flick "10 Cloverfield Lane." Goodman plays a psychopath and we'll just leave it right there.
"The script was different, different from anything I'd ever read. It had all kinds of new elements to me -- survivalism, preparedness," Goodman told ABC News. "This guy has problems with loneliness. But he wants to be 10 steps ahead of everybody else. He's got some delusions. He's got some loose wiring. But in his mind I think he means well."
Shooting on the film wrapped nearly a year and a half ago. So fans will likely notice a big change in Goodman -- he's now about half the size he was when filming started. Some are estimating he's lost more than a hundred pounds. How'd he do it?
"I just stopped eating all the time," Goodman, 63, told Peter Travers. "I'd have a handful of food and it'd go to my mouth. I was just eating all the time. I was just eating alcoholically. In the old days, I would take three months out, lose 60 or 70 pounds, and then reward myself with a 6-pack of bud or whatever and just go back to my old habits. Then this time I wanted to do it slowly, move, exercise. I'm getting to the age where I can't afford to sit still anymore. And it gives me the energy to work, 'cause work is very draining."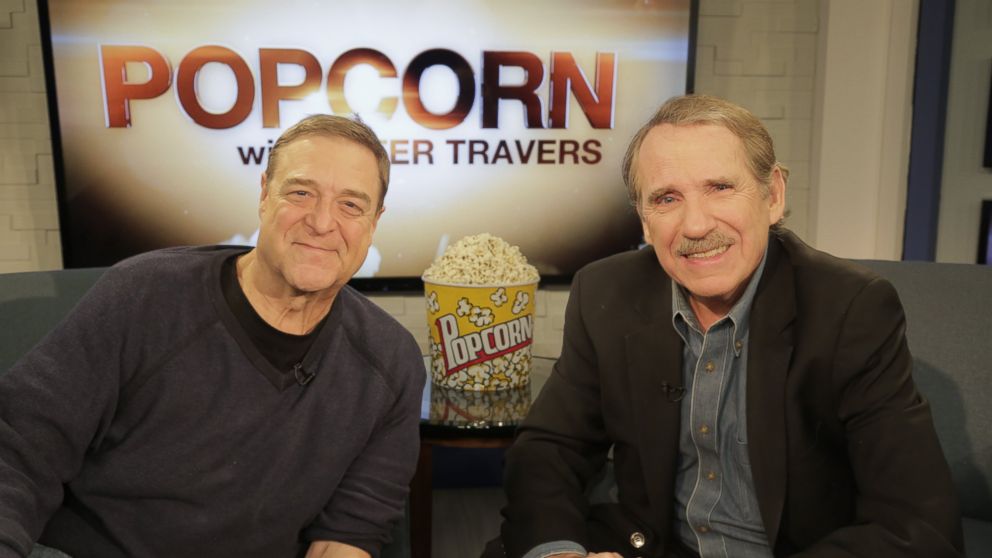 And the reason for the change was simple.
"I just got tired, sick and tired of looking at myself. You're shaving in the mirror and you don't want to look at yourself. It gets dangerous," Goodman said.
Goodman compared his overeating to his struggles in the past with alcohol.
"I think you're trying to fill a hole that can't be filled unless it's filled with goodness, some kind of spirituality, not saying religion," he explained. "But just a belief in something higher than yourself, a purpose. But instead of filling it with booze or cocaine or food, you just acknowledge that it's there. You can't fill it. And you go on and live with it."
But even with all of the buzz about Goodman's new film and healthier lifestyle, many fans will always think of him as "Dan" from the wildly successful sitcom "Rosanne."
"This was at a time when you could still have a show that would bring in millions of viewers a night and that's gone. You can't have that anymore. We were in people's living rooms. They felt they knew us," said Goodman. "I didn't appreciate it at the time. I started drinking a lot. Things were skewed. It was one of those things an alcoholic does. Whatever you've got isn't good enough. You always want more. If I felt great, I'd have to have a drink to make it greater, to have more fun. Looking back on it I wish I would have appreciated more. I admired the hell out of Rosanne."
But now Goodman appears to be in a good place, with his love of acting rekindled.
"I just worked on 'King Kong' with Sam Jackson and Brie Larson who kicked it up again for me. She's so charismatic, so enthusiastic about what she does, so passionate," Goodman said. "It kind of kicked up again why I'm doing this and it reminded me of what I was like when I was her age."
"10 Cloverfield Lane" hits theaters today.