For Denise Dorman, a fan of the acclaimed Fox television show "Glee," the series' new season has provided a huge bonus, and his name is John Stamos.
"My husband and I are 'Gleeks,' and seeing John Stamos go from 'ER' in a more dramatic, serious role, to the goofy dentist he'll play on 'Glee' – someone so against his typical character type – is something we are really looking forward to," said Dorman, a marketing professional in Carpentersville, Ill.
Stamos is just one of a hot group of actors – small-screen icons with several pop culture-legacy series under their belts – whose every move on television is tracked and followed by adoring fans.
Stamos's juggernaut began back in 1987 when he played Jesse Katsopolis on "Full House" for an eight-year run. He's starred in "Thieves," "Jake in Progress," and the crowd-pleaser "ER."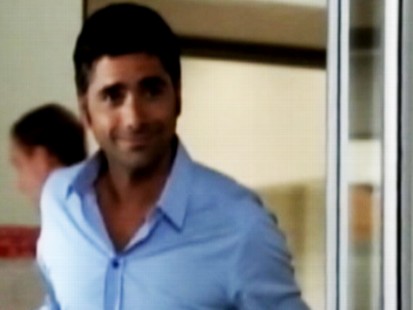 Now Stamos is back on network television in the recurring role of dentist Carl Howell on Fox's hit show "Glee." In tonight's episode, Dr. Howell's expertise provides the creative juice behind the show's anesthesia-fueled, Britney Spears-centric dream sequence.
In an interview published in USA Today, Stamos said that in other shows he was asked to be "the cool guy or the charming guy. This guy [Dr. Howell] wants to be that guy, but he misses the mark."