Jon Stewart Hosts 'The Daily Show' for Last Time
Stewart was brought to tears after being joined by a bevy of special guests.
— -- After 16 groundbreaking seasons on "The Daily Show," Jon Stewart hosted the program for the very last time Thursday night, and a plethora of special guests joined him.
The hour-long finale started as expected with Stewart, 52, bringing his unique brand of sarcastic comedy. But tears eventually came after so many former correspondents he has helped along the way continued to thank the icon.
"I got big news -- this is it, this is the final episode," Stewart said, opening the show. "What a big, big night!"
He immediately dug into the Republican debate going on in Cleveland. Stewart joked that he felt a responsibility to devote the entire show to coverage of Jeb Bush, Donald Trump and the rest of the Republican field.
After Stewart said he didn't have enough correspondents to cover all the Republicans running for president, guests began joining him, including Lewis Black, John Hodgman, Kristen Schaal and Steve Carell.
"For me, it's very touching you would come back after 12 years," Stewart told Carell.
"I never left, Jon," Carell responded.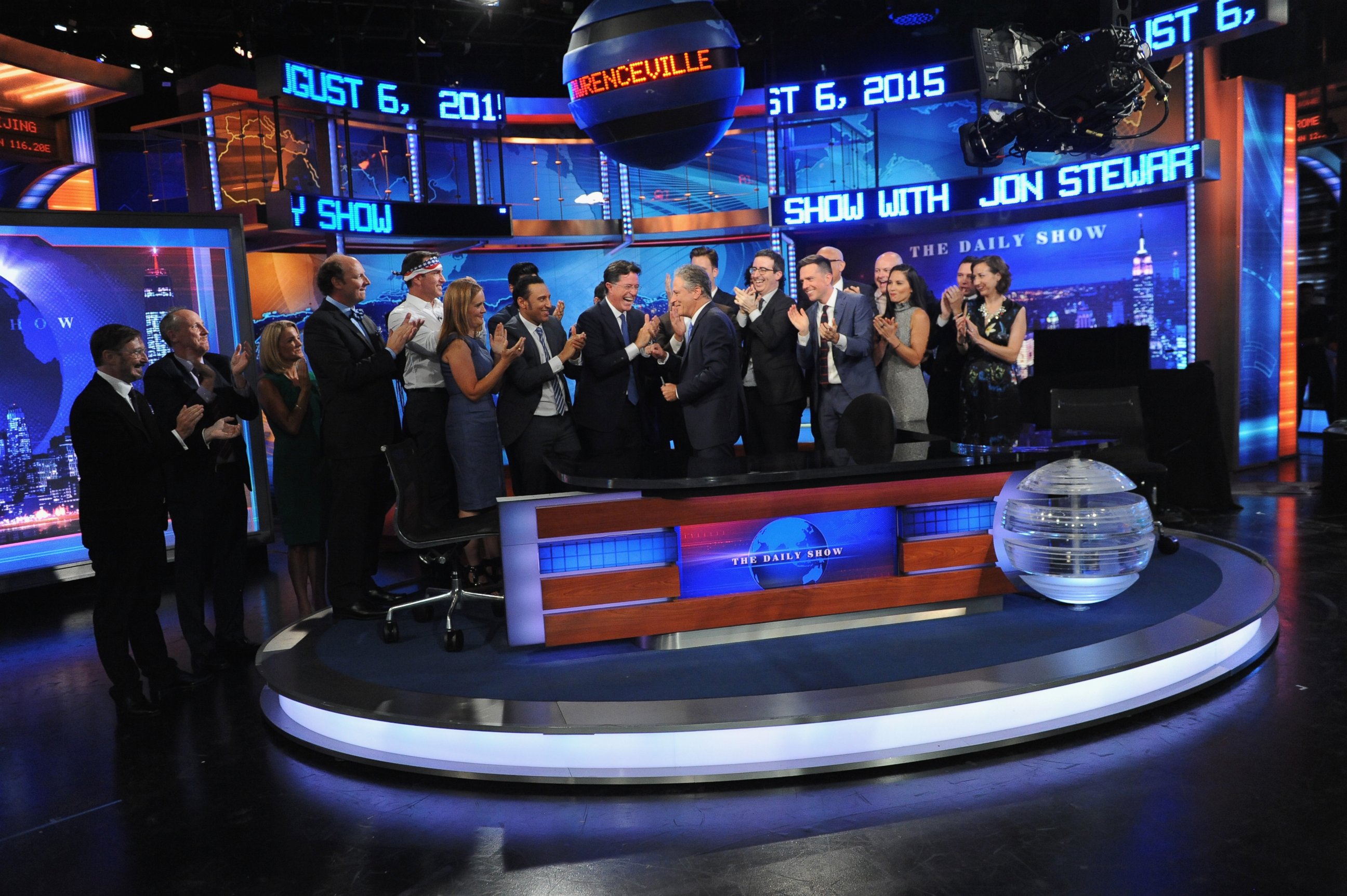 Josh Gad, Larry Wilmore, Rob Riggle and even Olivia Munn all were in studio, thanking Stewart with little quips. Even previous "Daily Show" host Craig Kilborn dropped in to pay homage in his own, snarky way.
"You're finally getting cancelled, Jon," Kilborn said.
Next, Hillary Clinton, New Jersey Gov. Chris Christie and more political powerhouses said goodbye, including Arizona Sen. John McCain.
"So long jacka--," he joked.
But it was Stephen Colbert who gave the most passionate goodbye, compelling Stewart to break down into tears.
"We owe you because we learned from you," Colbert said. "How to treat people with respect. You were infuriatingly god at your job … All of us who were lucky enough to work with you for 16 years were better because we got to watch you do your show."
After the collective appreciation for Stewart's contribution to comedy, it was his turn to thank his staff and crew.
"The thing I'm gonna miss most about this place is the people I work with," he said. "I've been in show business a long time … this is the most beautiful place I've ever been."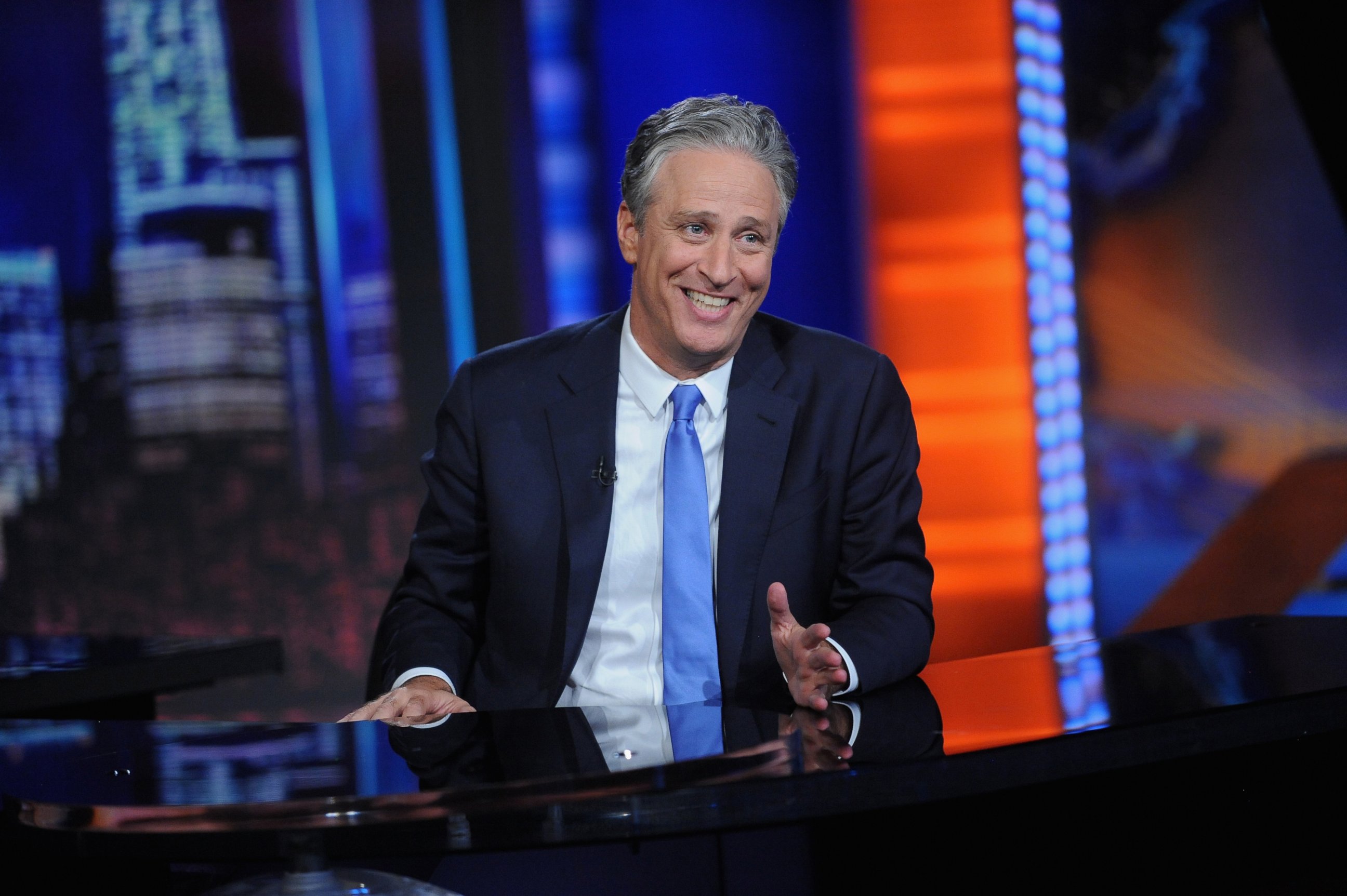 He then introduced all the staff, giving the audience a look at what it's like to work at "The Daily Show."
The show closed with a monologue about "bulls---."
"There is very little you will encounter in life that isn't even a little infused with bulls----," said Stewart.
He regaled the audience on certain policies he disagreed with and asked they take a longer look. Whether it be banking, streaming music or the government, Stewart went out raising awareness about the topics that he believes matter to America.
"I say to you tonight, friends, the best defense against bulls--- is vigilance," he said.
"I can't thank the people who work here enough. I can't thank the folk at Comedy Central enough and I can't thank the audience enough," he added. "This show isn't ending. We are merely taking a small pause in the conversation … a conversation I hogged."