Jussie Smollett of 'Empire' Comes Out to Ellen DeGeneres
Actor says he has never been in the closet about his sexuality.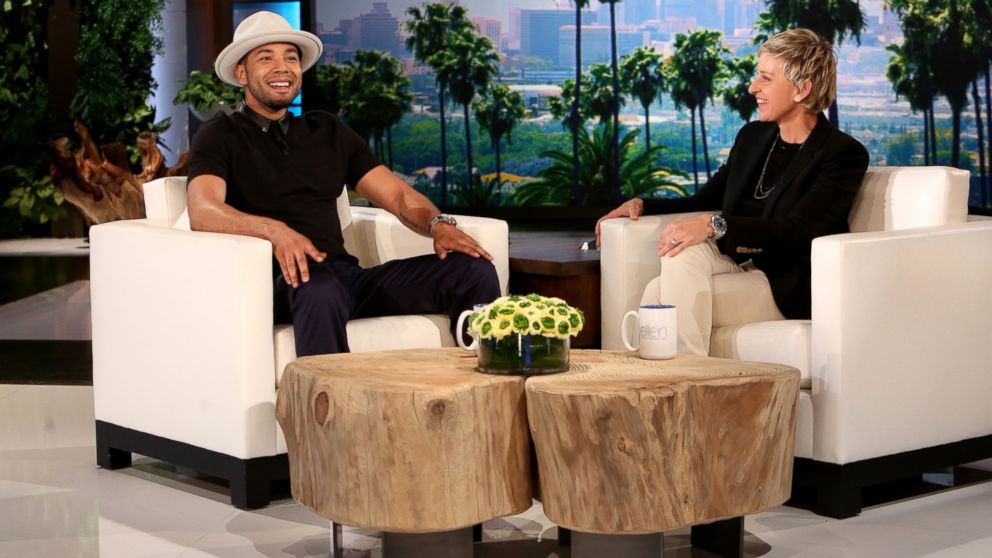 — -- Ever since Jussie Smollett's character, Jamal Lyon, came out as gay on the hit drama "Empire," there has been plenty of speculation about the actor's own sexuality, and now he is setting the record straight.
The actor spoke with Ellen DeGeneres in a rare one-on-one backstage after taping an appearance on the show.
"It was really important to me to make sure that it got across that there is no closet," Smollett, 31, said in the taped backstage interview. There's never been a closet that I've been in. I don't own a closet, I got a dresser, but I don't have a closet. But I have a home and that is my responsibility to protect that home.
"So that's why I choose not to talk about my personal life," he continued. "But there is without a doubt, no closet that I've ever been in, and I just wanted to make that clear. But it was most important for me to make that clear to you on your show at this time in the world. And that's where I'm at."
Before his conversation with DeGeneres, Smollett had refused to discuss his sexuality in interviews. He even told Sway Calloway on his radio show a few weeks ago that fans shouldn't look for a "box to put me in."
With DeGeneres, he made it clear that he was never trying to hide his sexuality.
"Let's not read into it in the wrong way when I say that I don't talk about my personal life," he told DeGeneres. "It is in no way to hide or deny who God made me. You know? My mama knows. My mama likes me a lot. And, yes, I take her to the 'Sound of Music' sing-along every single year. So, any questions? But honestly, we're human and we love and we do all that good stuff. So I'm honored for this opportunity and I'm honored to be here with you."
Smollett's co-stars praised his decision to come forward.
Check out Smollett's one-on-one with DeGeneres below.