And there's yet another collision between the worlds of politics and pop culture: Kelly Clarkson has revealed that Michelle Obama's famous mantra, "When they go low, we go high," is the inspiration behind the singer's new song "Go High."
Interested in
Michelle Obama?
Add Michelle Obama as an interest to stay up to date on the latest Michelle Obama news, video, and analysis from ABC News.
The former first lady spoke the now-famous words at the 2016 Democratic National Convention.
"When Michelle said that I was like, 'That is the perfect idea for this song!'" Clarkson tells the new issue of "Entertainment Weekly." "Everyone relates to that. No one has gone through life without relating to at some point having to take the high road."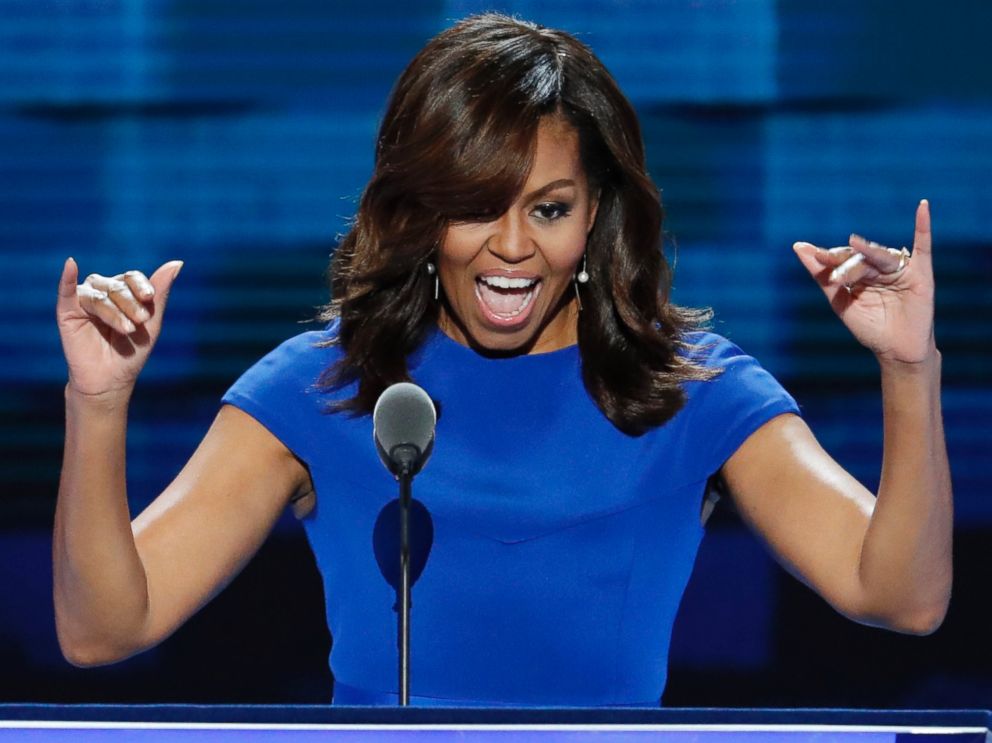 Obama's words also resonated with "The American Idol" alum and her husband Brandon Blackstock because of the trials and tribulations of raising a daughter.
"Even with our daughter [Savannah, 16], we just had this conversation in the car, someone was being cruel to her on social media -- silly stupid teenage stuff and being just horrible behind the scenes," Clarkson said. "It was one of those moments where you're like, 'That's going to continue to happen. I hate to be the bearer of bad news, but there are s****y people out there, unhappy people trying to bring you down because they're not happy."
Clarkson, 35, continues, "You've just got to take the high road. I know that sucks -- no one wants to hear that, you totally want to punch them in the face. But at the end of the day, you doing that is just exerting your energy. They're not going to care either way.'"
"Unlovely people do unlovely things — it's that lesson," Clarkson says of the message of the song. "It's very easy to be just as ugly or unlovely, but it's harder to aim higher. The song is basically a one-on-one: 'Just so you know, this is the struggle bus I'm on. This is what I go through on a daily with you around me.'"