— -- This coming October, Dirk Diggler, Rollergirl and the rest of the "Boogie Nights" gang will celebrate 20 years in the cinematic history books. The Paul Thomas Anderson-led project came out in 1997 and featured icons like Burt Reynolds as well as future Oscar-winners like Julianne Moore and Philip Seymour Hoffman. But Anderson also took a chance on a relatively unknown young actor by the name of Mark Wahlberg when he made his now-classic film.
Wahlberg's role in "Boogie Nights" catapulted him into the Hollywood elite thanks to the film's popularity with audiences and praise from critics. Rolling Stone's Peter Travers wrote that he gave "a blazing performance" opposite the rest of the A-list cast.
But the now 45-year-old, two-time Critics Choice Award winner told ABC News that his breakout role almost didn't happen. Wahlberg, who had enjoyed previous success with films like "The Basketball Diaries" and "Fear" at the time he was approached by "Nights," said he was more than hesitant to be cast as a 1970s porn star.
"I wouldn't even read the script because I was turned off by the subject matter. Then you start hearing from everybody in town, 'No, no, you have to read this thing,'" he said. "Finally, I reluctantly picked it up, read 35 pages, put it down and said, 'This could be really good or it could be really bad.'"
The actor decided to watch some of Anderson's previous work. Then, after meeting him in person, Wahlberg said he was immediately on board.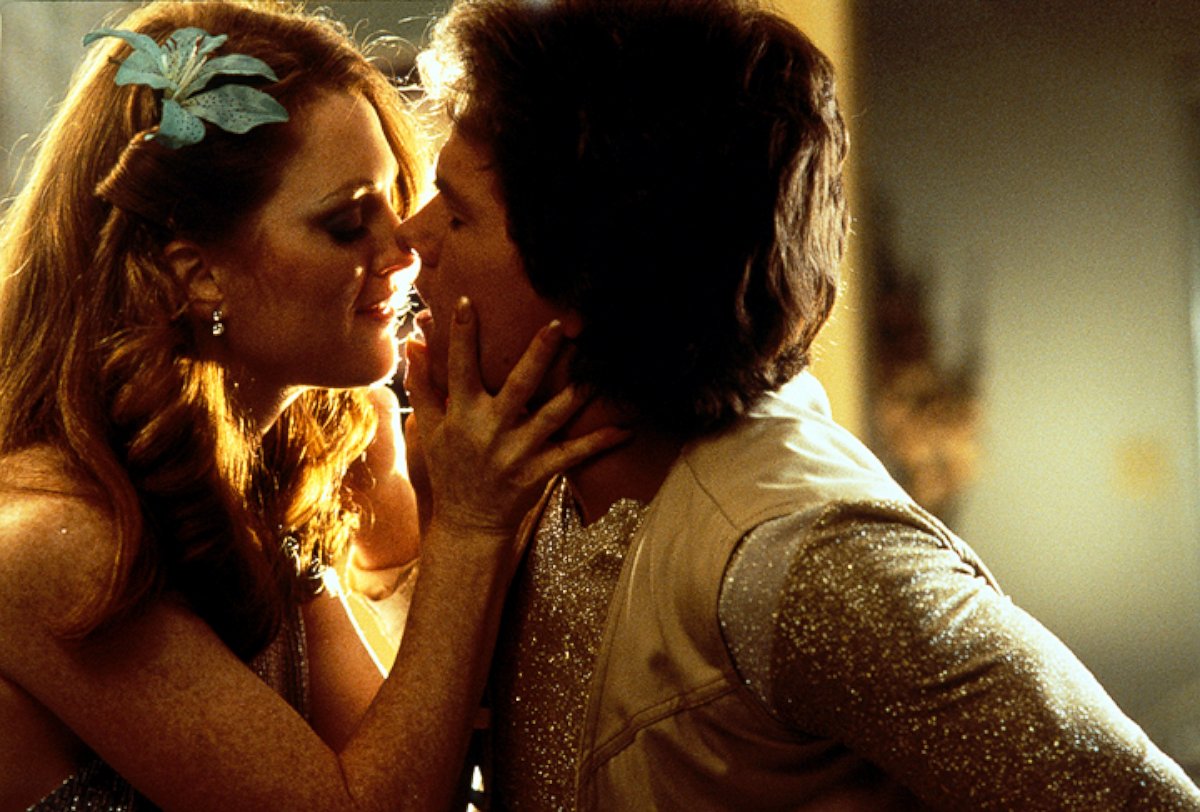 "I had to read with John C. Reilly, Philip Seymour Hoffman and Thomas Jane," Wahlberg said of the audition process. "[Anderson] offered me the part right in the room."
From that point on, Wahlberg "immersed" himself in the role. The set proved to be a great classroom for the young actor.
"[I] would always be on set, whether I was shooting or not, just trying to learn from people," he said.
The Boston native added that he doesn't like to think about would have happened if he had passed on "Boogie Nights," but his career could have taken a very different turn.
"It was funny because Leo [DiCaprio] was kind of meeting with Paul and I was meeting with James Cameron," Wahlberg said.
Cameron's "Titanic" came out the same year. And in the end, the duo ended up switching roles.
"I never got offered the part or anything [for 'Titanic'], but it was just meant to be and I was just lucky to be able to get that part," he added.
In an era of reboots and remakes, Wahlberg said he wouldn't be up for starring in a sequel to "Boogie Nights."
"Oh God, what would Dirk be up to now?" he said. "If you asked me now at my age to play that part, I'd be hard pressed to say yes, because I have four kids. I've got two daughters, I'm married and I try not to let that affect what I do as an artist. But being a dad, it'd be tougher to make that decision now."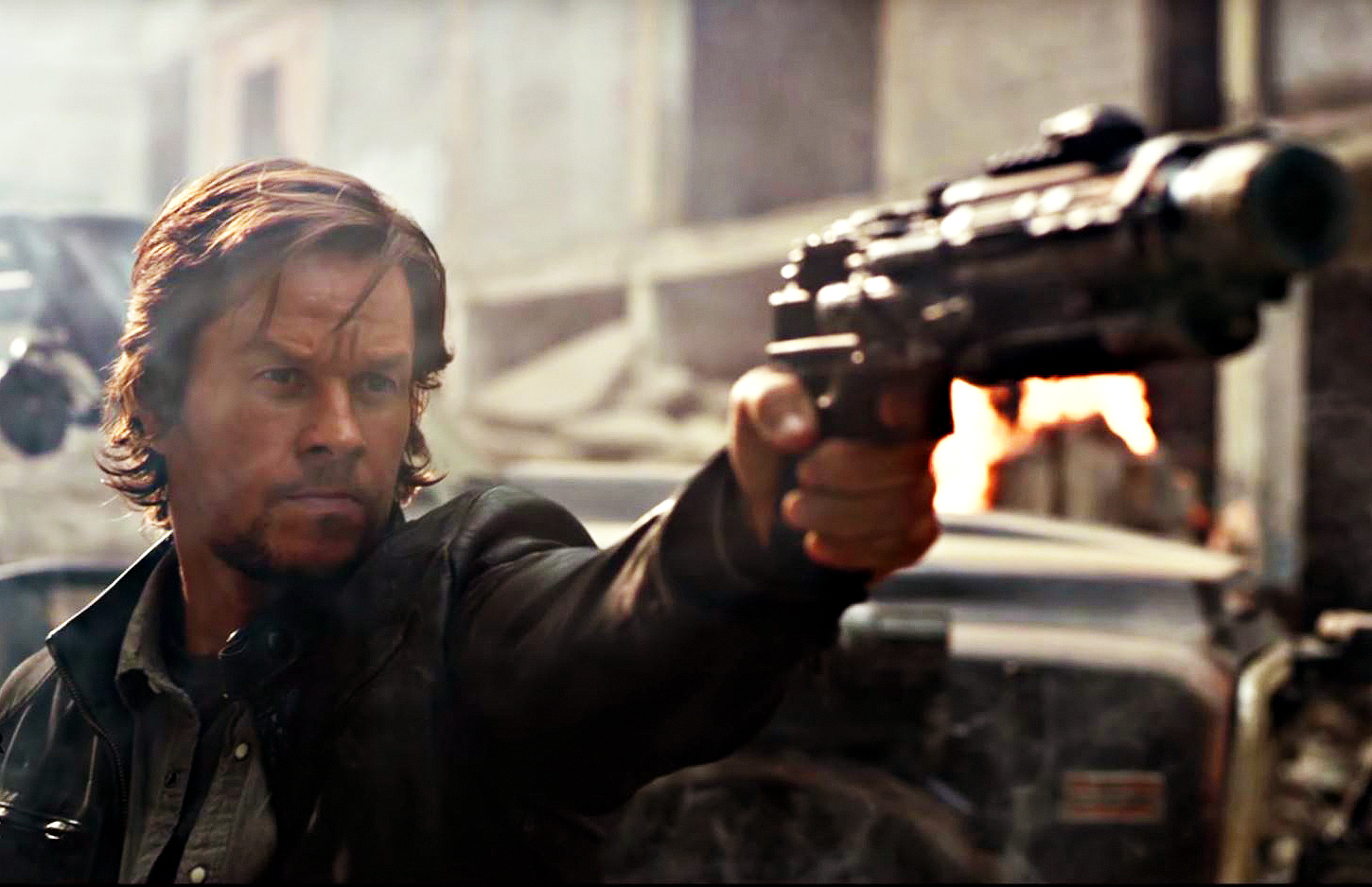 After "Boogie Nights," Wahlberg went on to star in films like "Rock Star," "The Departed," "The Fighter," and, as of late, the "Transformers" franchise. He has also worked as a producer. The latest installment of "Transformers," titled "The Last Night," hits theaters on June 23. That's certainly a movie his kids can enjoy, he said.
"It's definitely something completely new and different," Wahlberg said about clips that show the series hero, Optimus Prime, possibly taking a dark turn. "There's a lot of the origin of 'Transformers' there, the mythology."
Wahlberg said he isn't sure whether this fifth "Transformers" film from director Michael Bay will be his last. He began working on the series 10 years ago but said he doubted Bay would stop at five.
"He says that every time. He can never let go … He'll probably be back," Wahlberg said.
As for his new ad campaign with cellular giant AT&T, Wahlberg admitted he joined the technology "party a little late." He said that his kids have since gotten him into texting, emailing and using all kinds of devices like iPads and smartphones to watch TV and movies. It's this newfound ability to stream media across multiple devices that made AT&T a good fit, he said.
In the ads, Wahlberg gets to use the same sense of humor fans have seen in films like "Ted" and "Daddy's Home" to promote the company's new "unlimited" campaign.
"They were kind of open to tailoring it towards me," he said.
The company was also open to taking itself a little less seriously, he added.
And while streaming may have been something the actor was once "a little intimidated by," he's now content that he "can just press a couple of buttons and watch what I want."
Including the classic that made him famous on its 20th anniversary.