— -- A day after NBC News fired Matt Lauer, the former "Today" show host broke his silence amid allegations of "inappropriate sexual behavior in the workplace."
In a statement he released this morning, he said some of the allegations are "untrue or mischaracterized" but "there is enough truth in these stories to make me feel embarrassed and ashamed."
Here is Lauer's full statement:
"There are no words to express my sorrow and regret for the pain I have caused others by words and actions. To the people I have hurt, I am truly sorry. As I am writing this, I realize the depth of the damage and disappointment I have left behind at home and at NBC. Some of what is being said about me is untrue or mischaracterized, but there is enough truth in these stories to make me feel embarrassed and ashamed. I regret that my shame is now shared by the people I cherish dearly. Repairing the damage will take a lot of time and soul-searching, and I'm committed to beginning that effort. It is now my full-time job. The last two days have forced me to take a very hard look at my own troubling flaws. It's been humbling. I am blessed to be surrounded by people I love. I thank them for their patience and grace."
NBC News Chairman Andrew Lack announced Lauer's termination in a memo Wednesday morning. He said the company received "a detailed complaint from a colleague" Monday night "about inappropriate sexual behavior in the workplace by Matt Lauer."
"It represented, after serious review, a clear violation of our company's standards," Lack continued. "As a result, we've decided to terminate his employment. While it is the first complaint about his behavior in the over twenty years he's been at NBC News, we were also presented with reason to believe this may not have been an isolated incident. Our highest priority is to create a workplace environment where everyone feels safe and protected, and to ensure that any actions that run counter to our core values are met with consequences."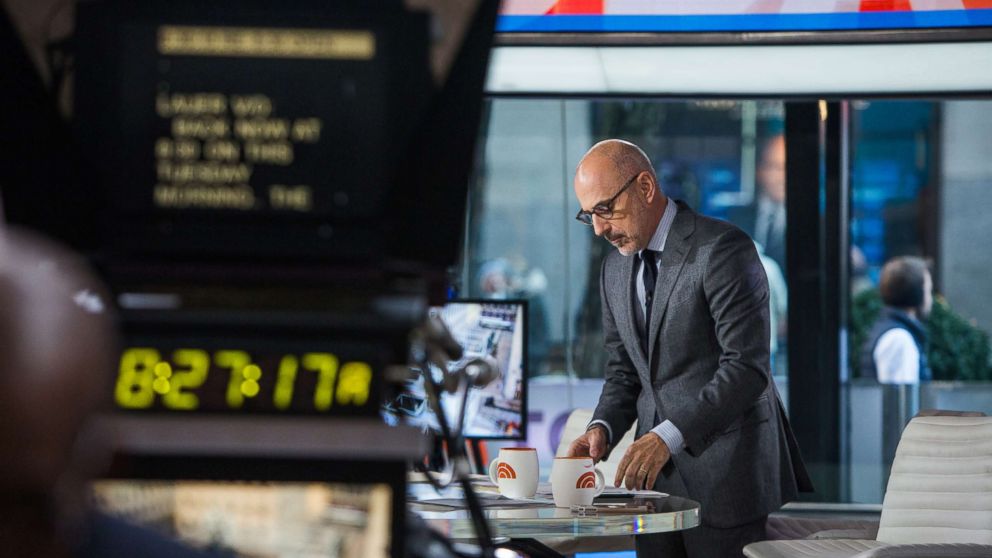 Lauer's co-host Savannah Guthrie read the memo on air at the start of the show Wednesday morning. She told viewers that she and others were "still processing" Lauer's firing.
"We learned this moments ago, just this morning. As you can imagine, we are devastated, and we are still processing all of this," Guthrie said. "I will tell you, we do not know more than what I just shared with you. But we will be covering this story, as reporters, as journalists.
"I'm heartbroken for Matt. He is my dear, dear friend and my partner, and he is beloved by many, many people here," she continued. "And I'm heartbroken for the brave colleague that came forward to tell her story and any other women who have their own stories to tell."
NBC News correspondent Stephanie Gosk, citing a network representative, reported on the show Wednesday that a "spokesperson for the company says the accuser described inappropriate sexual behavior throughout 2014. And because of the seriousness of the accusations, together with information that it may not be an isolated incident, NBC decided to terminate Lauer's contract."
Washington, D.C. attorney Ari Wilkenfeld, who represents the unnamed accuser, referred ABC News to the following statement he gave to The New York Times and declined to comment further:
"My client and I met with representatives from NBC's human resources and legal departments at 6 p.m. on Monday for an interview that lasted several hours. Our impression at this point is that NBC acted quickly, as all companies should, when confronted with credible allegations of sexual misconduct in the workplace."
ABC News' JuJu Chang, Matt Foster, Michael Rothman and Nadine Shubailat contributed to this report.