— -- The Oscar-nominated film "Hidden Figures" celebrates the true story of three African-American women who helped propel the U.S. space program to new heights.
While Mary Jackson, Dorothy Vaughan and Katherine Johnson were breaking barriers at NASA, another hidden figure, Raye Montague, was making history at the U.S. Navy.
"I faced a lot of the same barriers that those ladies faced," Montague said today on "Good Morning America," recalling a time when a fellow employee asked her for a cup of coffee and she replied that she'd like one too, adding, "Be sure mine has cream and sugar."
Montague, a native of Little Rock, Arkansas, grew up in the segregated South. She never saw an engineer who looked like her but she would go on to shatter glass ceilings as a female, African-American civilian employee at the then-male-dominated Navy.
"I'm known as the first person to design a ship using the computer," Montague, now 82, said in an interview that aired today on "Good Morning America." "And I was the first female program manager of ships in the history of the Navy, which was the equivalent of being a CEO of a company."
Montague credited her mother with providing the confidence to know she could achieve anything she wanted. She earned a bachelor of science degree in business at a historically black college, the Arkansas Agricultural, Mechanical and Normal School, which now goes by the name the University of Arkansas at Pine Bluff. The school she wanted to attend, the engineering school at the University of Arkansas, did not accept minorities at the time.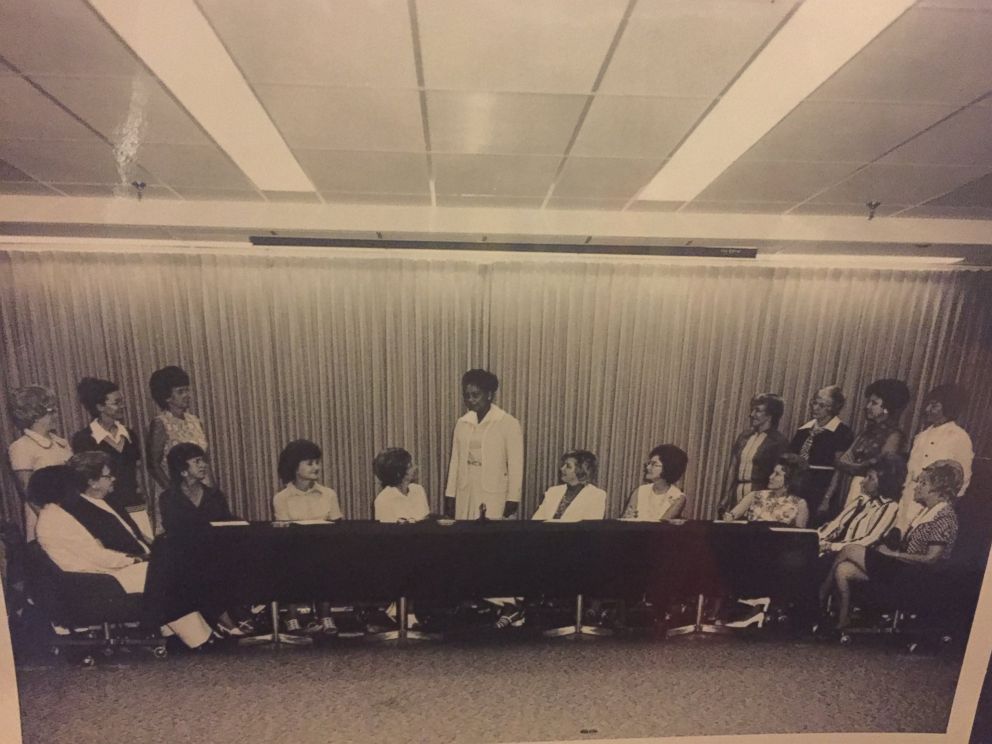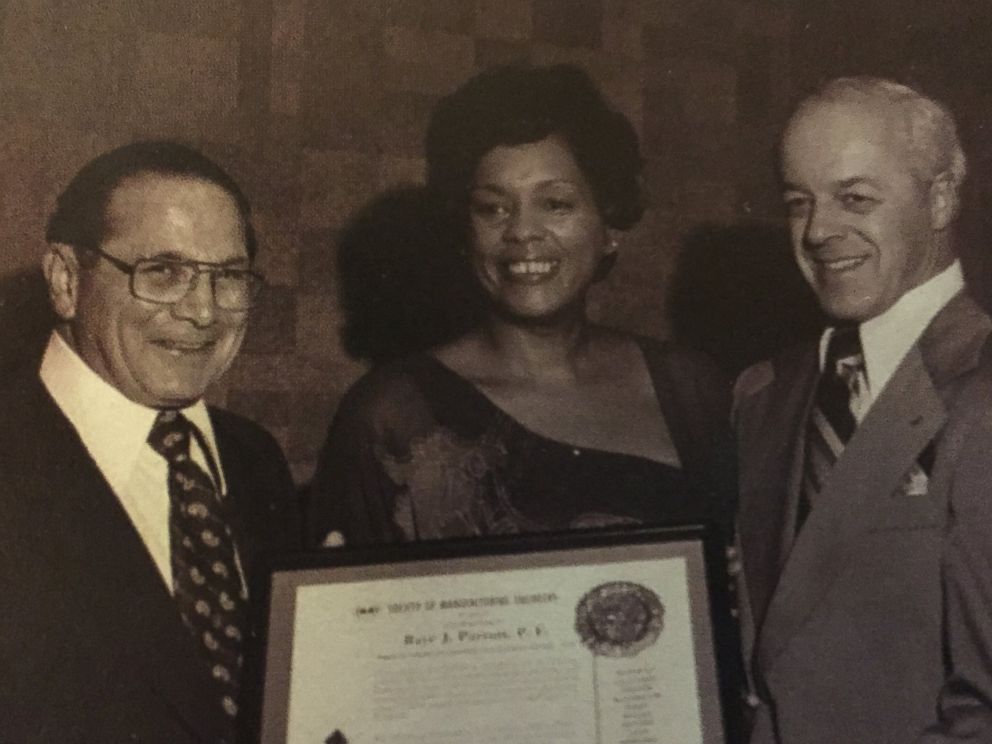 "Growing up in a segregated South, you never dreamed that these options were available to you," Montague said today on "GMA." "I can remember wondering, 'Where am I going? What am I going to be?,' and when I was 7 years old my grandfather took me -- this is during World War II -- to see a German mini-submarine that had been captured off of the coast of the Carolinas and they let me go inside."
"I said to the guy, 'What do you have to know to do this?,' and he said, 'Oh, you'd have to be an engineer but you don't ever have to worry about that,'" she recalled. "I didn't realize I'd been insulted."
Despite not being able to earn an engineering degree during her college years, Montague is now registered as a professional engineer in the U.S. and Canada.
"My mother told me when I was a very little girl, 'Raye, you'll have three strikes against you. You're female and you're black and you'll have a southern segregated school education,'" Montague recalled. "'But you can be or do anything you want, provided you're educated.'"
She began her career with the Navy in 1956 in Washington, D.C. Like the women in "Hidden Figures," Montague entered service in what was then a traditional female role, as a clerk typist, and quickly proved her worth.
"She had to keep proving over and over that she could do the job and she was able to rise above those types of things," said Trenita Russell, one of Montague's former co-workers.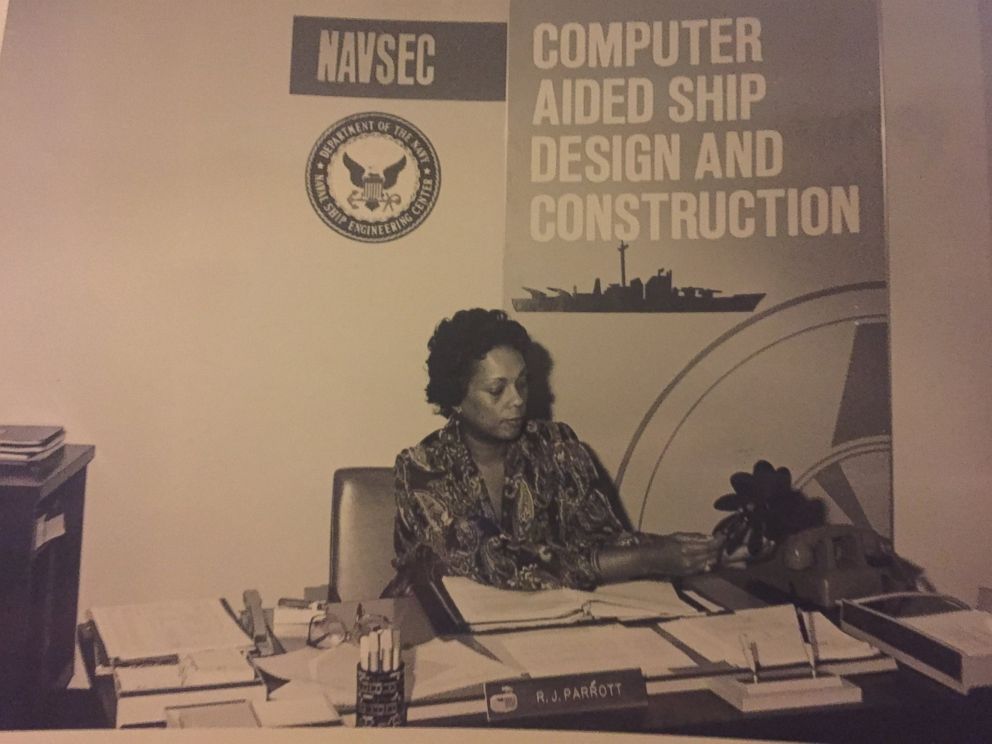 Montague went on to spend 33 years as a civilian Navy employee. She learned engineering skills on the job and went to computer programming school at night.
Years later, during the Nixon administration, Montague's bosses gave her department one month to use a system she developed to design a naval ship.
Montague famously completed the task in just under 19 hours.
"To think back to what she dealt with back then, especially with the gender variable, they thought that she was supposed to be getting them coffee," said Montague's son, David Montague. "And then she was the one actually there in charge."
Montague said she always answers "no" when people ask her if she was the first woman or the first black woman to achieve what she did in the design of Navy ships.
"No, I was the first person and that's important," Montague said of her reply.
Montague was surprised today on "GMA" by Janelle Monae, who portrays Mary Jackson in "Hidden Figures." Jackson played a crucial role in helping NASA send John Glenn to orbit the Earth in 1962.
"You all were beautiful, just beautiful, and I know what you were going through because I was going through the same thing," Montague said to Monae.
Monae replied, "We thank you so much for your service. You are an American hero and you are hidden no more. Everybody sees you."
Octavia Spencer, who is Oscar nominated for her portrayal of Dorothy Vaughn in "Hidden Figures," also delivered a message for Montague.
"I want to let you know that you are no longer hidden. We see you. We salute you. And we thank you," Spencer said in the video clip that aired today on "GMA."