— -- Prince Harry whisked Meghan Markle away on a romantic getaway to Africa to celebrate his girlfriend's 36th birthday.
Harry, 32, and Markle, a California-born actress on the TV show "Suits, were photographed together by the British newspaper The Sun as they headed off on a safari.
Harry appeared to give other passengers the thumbs-up as he smiled while walking arm-in-arm with Markle on the tarmac in Southern Africa.
Markle spent last week celebrating her birthday in London with her mother, leading many to speculate that an engagement between Harry and Markle is imminent.
Harry returned to London Thursday night from a three-day event sponsored by Google in Sicily. The private event, hosted by Google founders Sergey Brin and Larry Page, brings together members of the world's elite -- past guests have included Elon Musk, Alicia Keys and Malala, among others -- to discuss humanitarian issues, artistic expression and the future of the world. This year's event culminated in a concert by Lenny Kravitz beneath the ruins in the Valley of the Temples.
Harry has been called the "prince of hearts" in comparison to his mother, the late Princess Diana, but it is Markle who has finally captured the heart of one of the world's most eligible bachelors.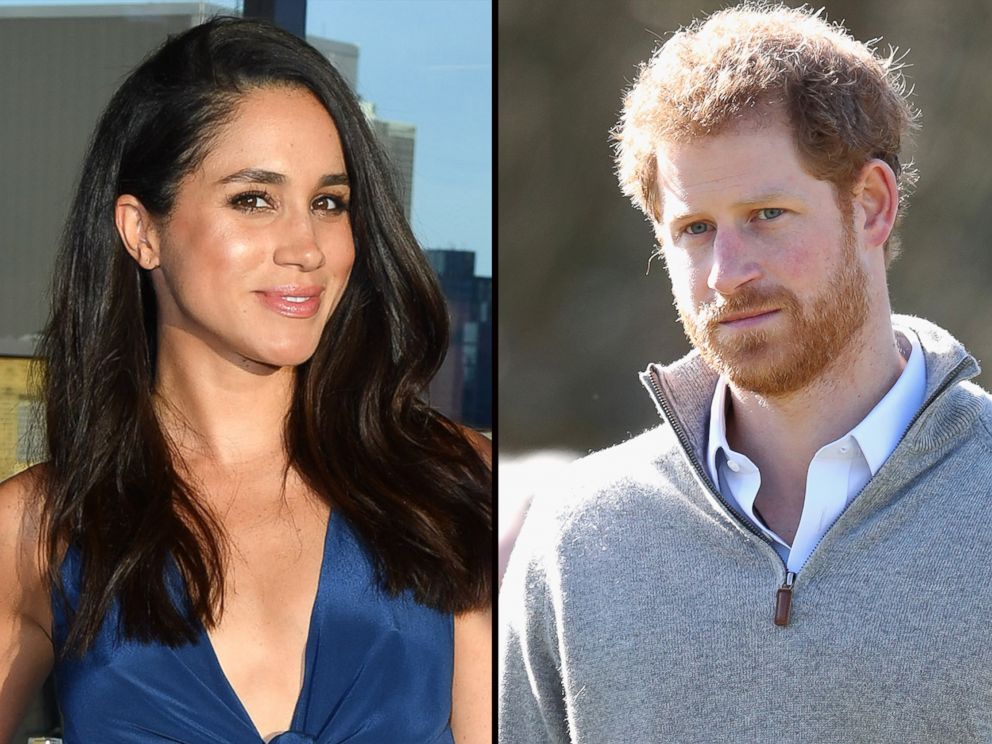 Harry and Markle were introduced by mutual friends last summer, reportedly at London's members-only Soho House. While the relationship initially remained under the radar, which allowed the couple to get to know each other privately, it wasn't long before their blossoming romance captivated the world media.
Now that the couple has surpassed the one-year mark in their relationship, British tabloids are playing a guessing game on when Markle, who was married once before, and Harry will formally announce their engagement.
Markle was captured kissing Harry at charity polo match in May, a significant step in the couple's relationship and the first time they attended a public event together as a couple. A few weeks later, Markle was Harry's plus-one at an evening reception to celebrate the wedding of Pippa Middleton and James Matthews.
Markle also recently shut down her lifestyle blog, The Tig, and ended her partnership with Canadian clothing chain Reitmans, two more steps that would be required if she were to join the royal family, who fiercely guard their privacy.
Harry joined the "Suits" actress over Easter weekend in Toronto instead of spending Easter at Windsor with his family, indicating just how serious the relationship had become. In March, she accompanied him to a wedding in Jamaica for a childhood pal from Eton, the school Harry attended as a teenager.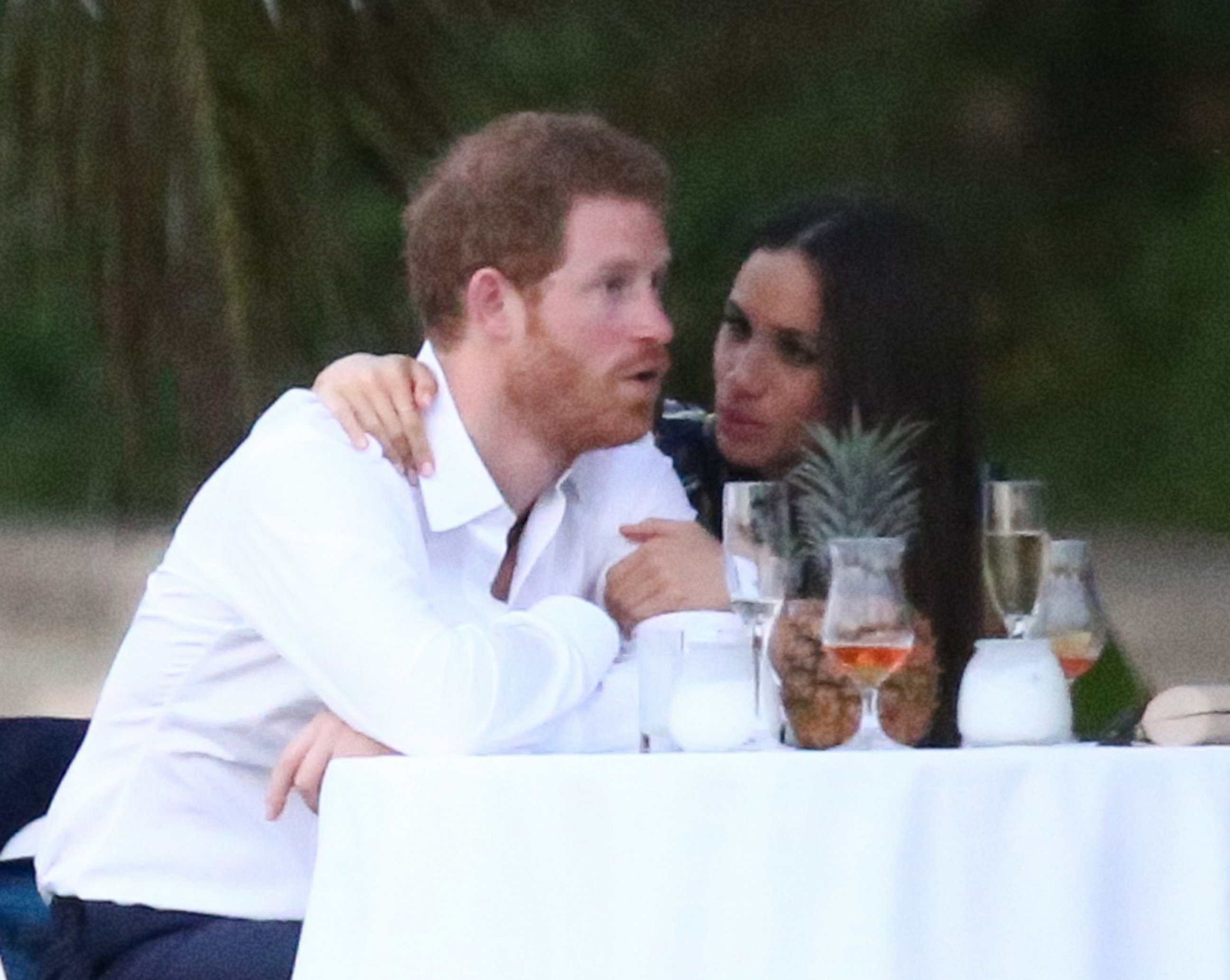 Markle, who has served as an ambassador for World Vision, has reportedly bonded with Harry over their charitable interests.
Africa has always held a special place for Prince Harry. He opened his charity Sentebale, which means "forget me not" in Lesotho, in honor of his mother, Princess Diana. Last year, he attended the International AIDS Conference, speaking alongside Elton John in Durban, South Africa. Last July, he spent three weeks in Malawi working with African Parks, a conservation NGO, on "500 Elephants," a project described by African Parks as "one of the largest and most significant elephant translocations in conservation history."
And last September he participated in another conservation project to aid endangered black rhinos.
Harry has described Africa as a "second home" and has expressed his love for the continent as the one place he can enjoy some privacy and anonymity. He also fell for first love Chelsy Davy and vacationed there multiple times with the Zimbabwean-born lawyer. Africa also holds special significance for Prince William and Princess Kate. William proposed to Kate in a secluded log cabin in Mount Kenya National Park in 2010. It was also in Africa Harry's grandmother Queen Elizabeth learned on Feb. 6, 1952, in Kenya that her father, King George VI, had died and she would ascend the throne as queen.
Harry has expressed his interest in settling down, saying in 2015, "Of course I would love to have kids right now but there's a process that one has to go through."
Many of his friends are married, and he has relished being "Uncle Harry" to Prince George, 4, and Princess Charlotte 2, the children of his brother and sister-in-law, the Duke and Duchess of Cambridge.
Harry, the fifth in line to the British throne, would need to ask Queen Elizabeth's permission before marrying Markle because she is a divorcee. However, since Prince Charles married Camilla in 2005, it is unlikely that would be an impediment.
Times have changed since an abdication crisis in 1936 when Edward VIII gave up the throne to marry divorced American Wallis Simpson and, years later, when Princess Margaret, Queen Elizabeth's sister, announced she would not marry Group Captain Peter Townsend, who was divorced.
Markle was married to film producer Trevor Engelson from 2011 to 2013.
Next month, Prince Harry will head to Toronto for the Invictus Games, where Markle lives. It is expected that the actress will show her support publicly for Prince Harry at the Paralympic games for wounded and injured service members.
While no one knows whether Harry may give Markle a ring for her birthday, many expect the eagerly-anticipated engagement may happen just before or following the Invictus Games.